It's that time of year again. The time when you have more apples than you know what to do with...Before throwing them away or grabbing the pie crust, try some of these healthy goodies you can make with any of your leftover apples.
Best thing about THIS recipe is you can use bruised or beat up apples which usually get tossed otherwise. If you've never had apple butter, you are missing out! This homemade apple butter only contains the natural sugar from the apples and is perfectly sweet enough. You can use up A LOT of apples with this recipe so its great for if you have a lot of them lying around. Makes 16-20 oz
Ingredients:
3 lbs. apples
1 teaspoon ground cinnamon
1/2 teaspoon ground ginger
1/4 teaspoon ground cloves
1/4 cup water
Directions:
Core and chop the apples and place them in the bowl of your slow cooker. Add in the cinnamon, ginger, cloves, and water then cover and cook on low for 6 hours, or until the apples fall apart when prodded with a fork.
Use an immersion blender or potato masher to puree the cooked apples into "applesauce". (If you chose to peel the apples, using a fork or potato masher will be a lot easier)
Loosely cover the pot again, leaving a vent for steam, and set the slow cooker on low for another 6 to 8 hours (applesauce will reduce by about half).
Once the apple butter is thick and spreadable, transfer it to a glass jar and store it in the fridge for up to two weeks. Serve the apple butter on toast, pancakes, waffles, or use as a dressing for meats or salads.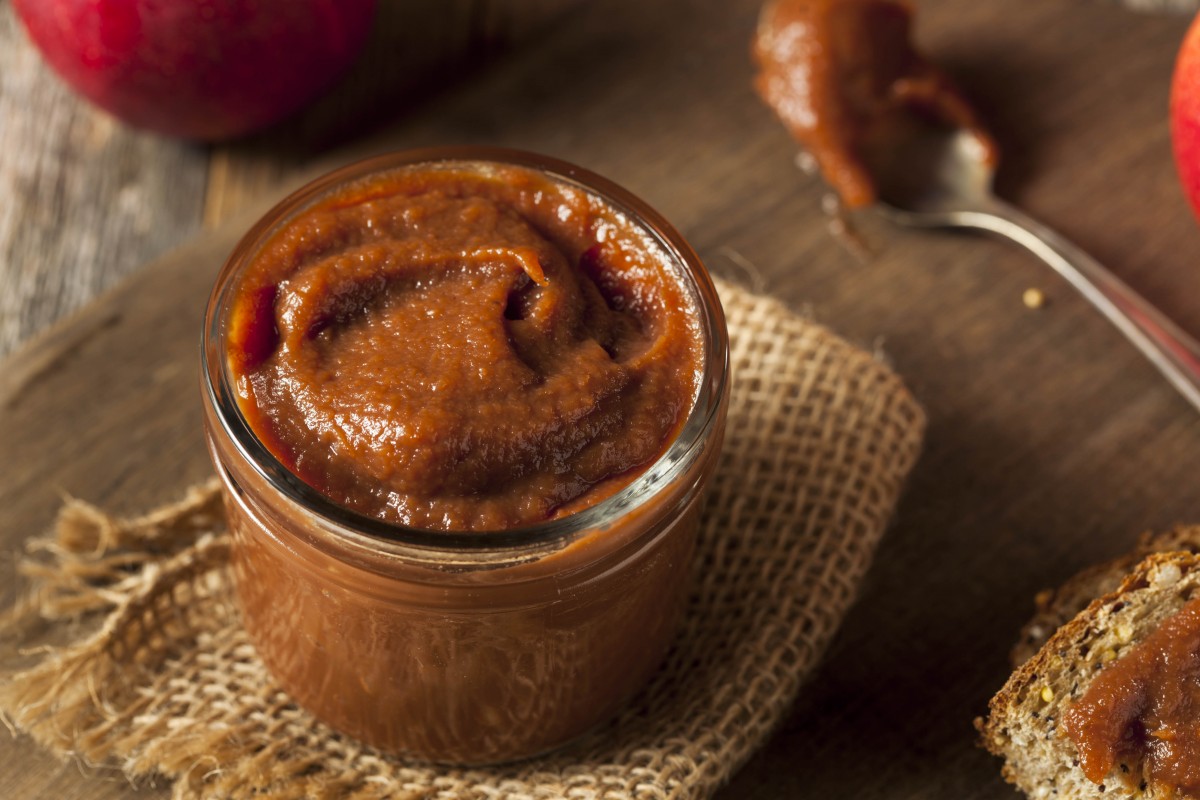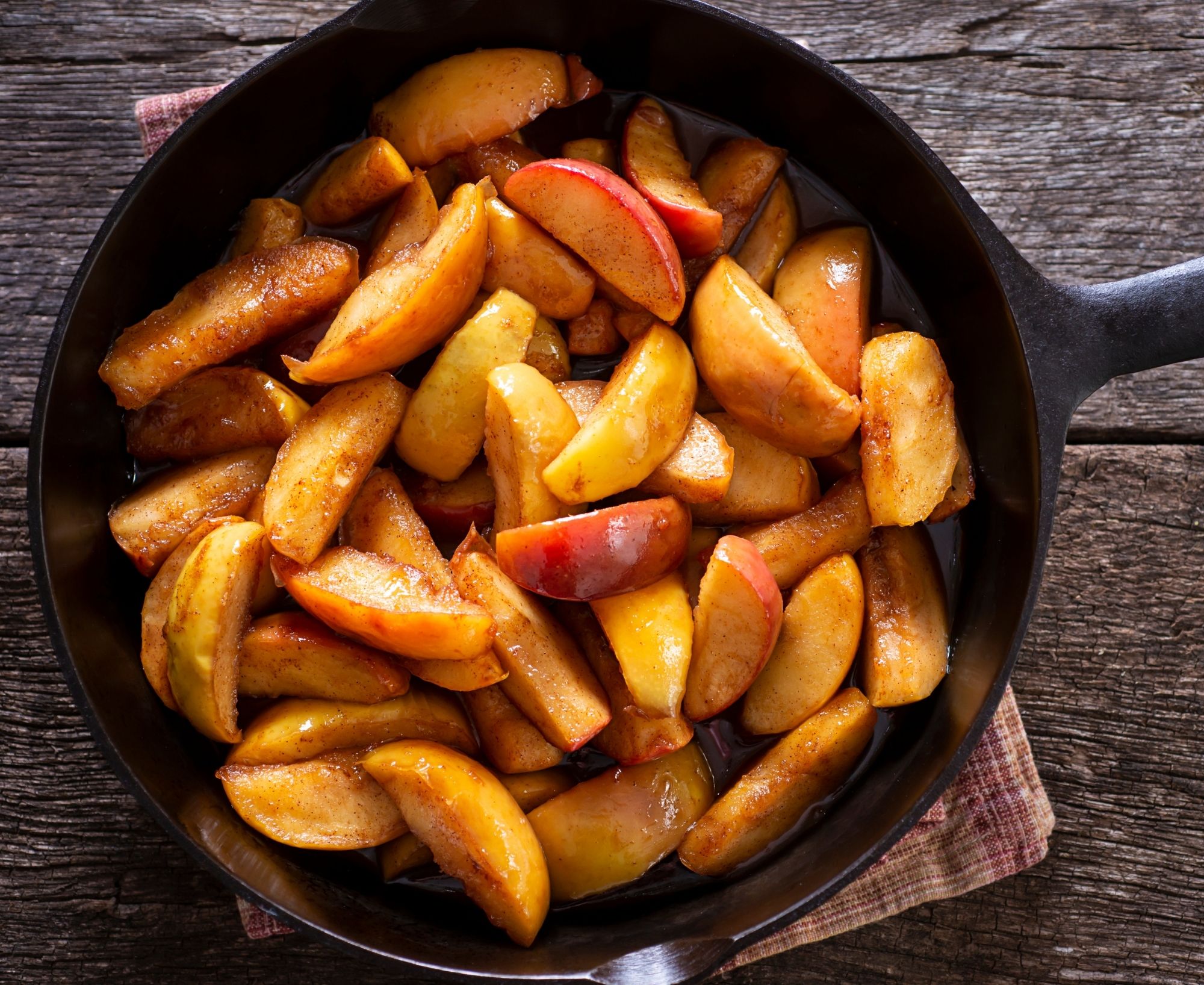 Sauteed apples are so delicious! They taste like the filling of apple pie and boast a ton of nutrients, especially when sauteed with nutrient dense coconut oil and flavored with cinnamon.
Simply chop your apples into slices or cubes. Heat 1-2 tbsp of coconut oil over medium heat and add your apple slices to the pan with a generous sprinkle of cinnamon. Sautee your apples, moving them around the pan for a few mintes until softened. Cook longer if you want them more tender.
This process also makes the apples easier on digestion. 
Serve sauteed apples as a side dish with protein (goes great with pork chops), or add to greek yogurt for breakfast. Or serve warm and top with vanilla ice cream!
#3. Add to oatmeal and baked goods
Grate your apple or add cubes into muffins, oatmeal, or your favorite pancake recipe. 
Check out our apple pumpkin muffin recipe here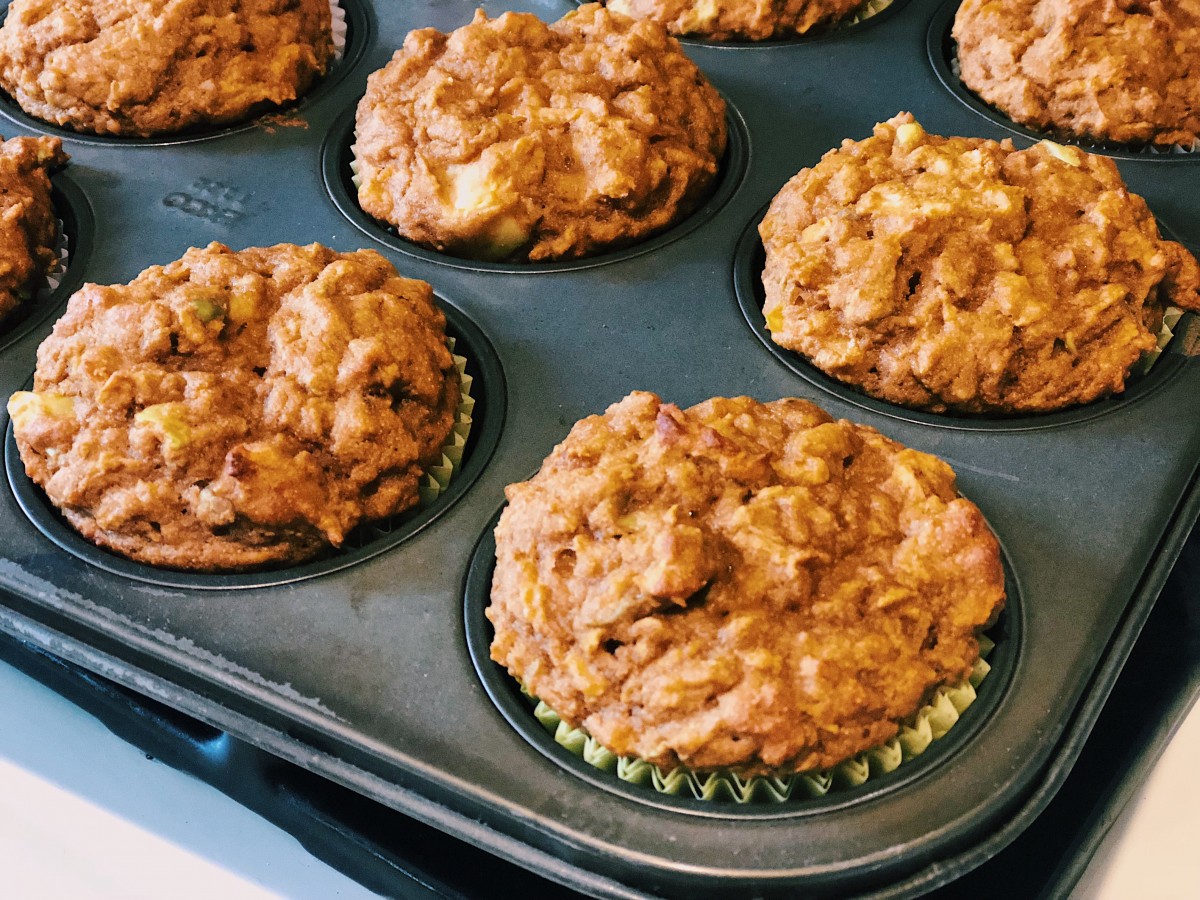 #4. Healthy snack idea: Apple & nut butter "sandwiches"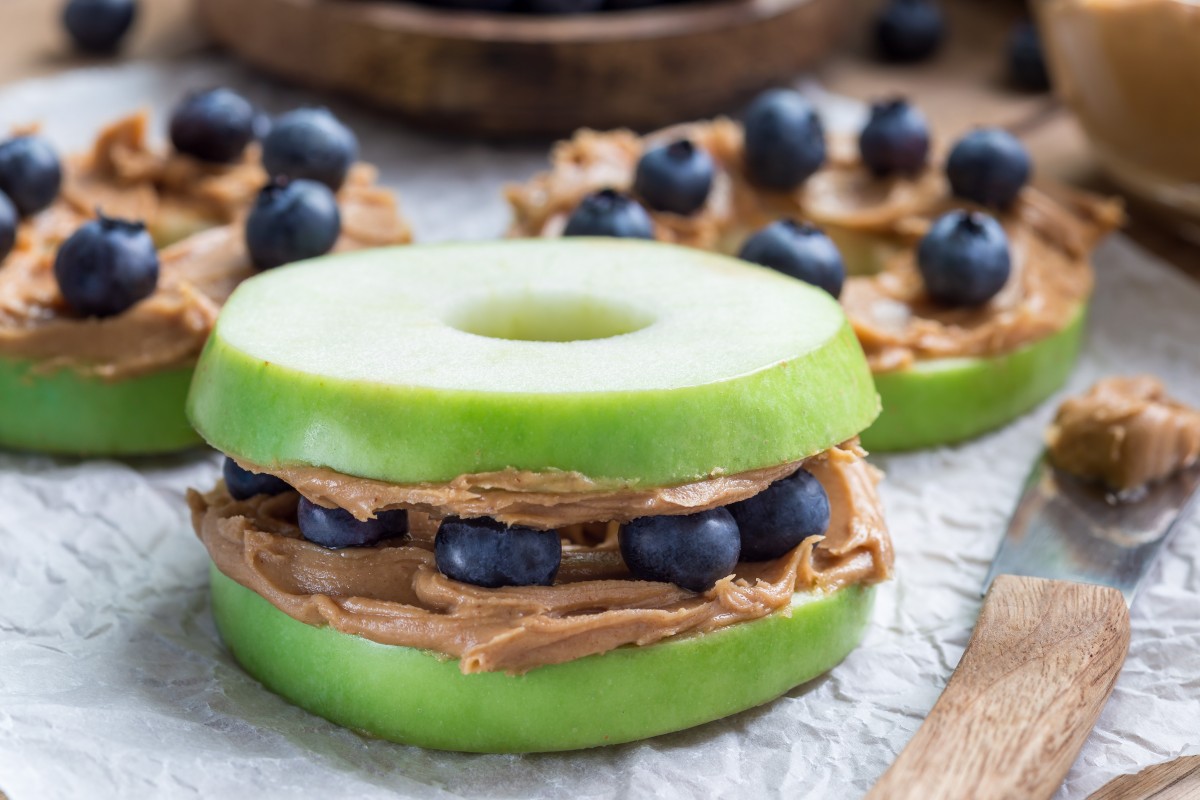 Perfect idea for an afternoon snack to get you over the mid-day slump. Use an apple corer to remove the core of the apple, then slice into flat rounds. Layer two slices with peanut butter or almond butter, then optionally add on berries or granola. Close it into a sandwich (or leave 'open faced') and you have an apple bagel sandwich.
#5. Healthier apple sangria
Everyone will love that this Sangria is detoxifying, autumn flavor inspired, and low in sugar and calories!
You will need:
3 cups red or white wine
2 scoops of NM Cleanse (apple cinnamon taste) OR NM Vitality (mixed berry taste)
2 cups flavored seltzer of choice
2 apples, sliced
1 cup of cranberries
1 orange cut up
stevia or coconut sugar to taste
Directions:
Add apples, oranges, cranberries, NutrishMix of choice, and sweetener if using to a large pitcher and muddle with a muddler or wooden spoon for 45 seconds.
Add seltzer and wine and muddle again to combine for 30 seconds.
Add ice and stir once more to chill.
Serve, and store leftovers for up to 48 hours.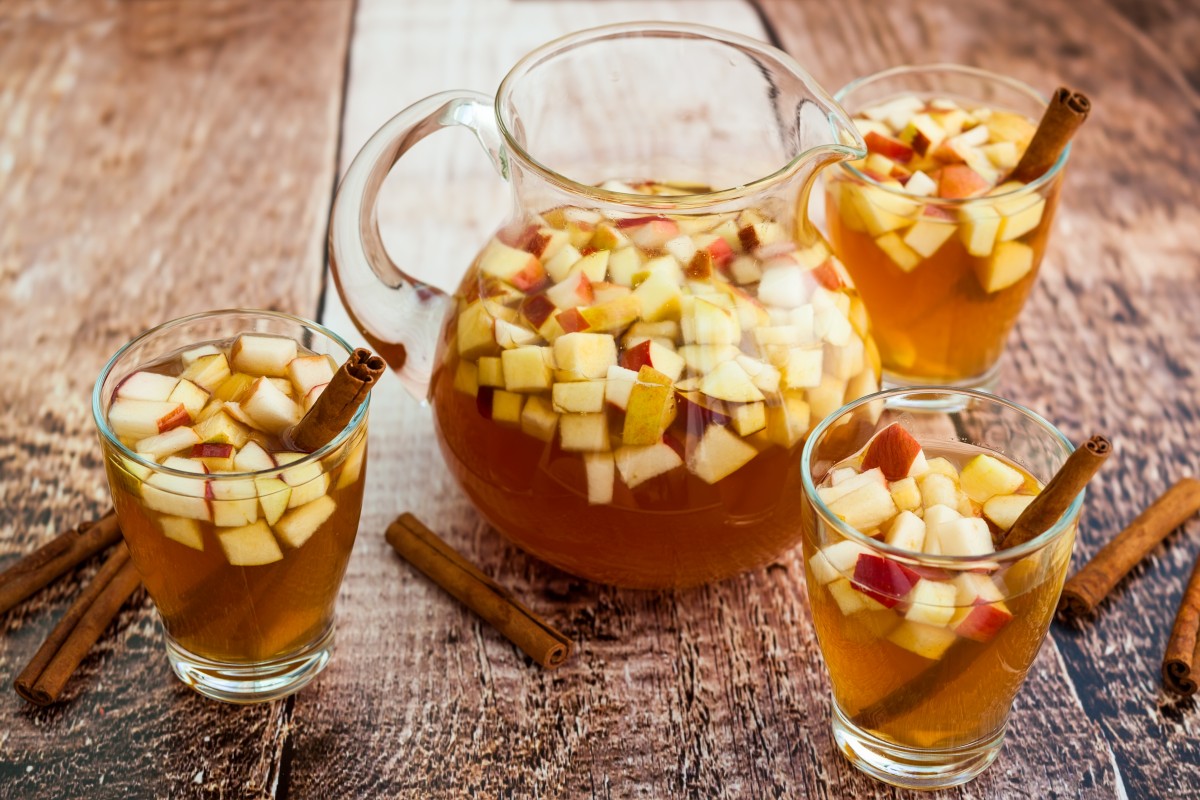 #6. Air fryer baked apples