Follow the guidelines below for storing food in the refrigerator and freezer, as recommended by foodsafety.gov. You will not get sick if you go slightly beyond these times, but these are just the fridge and freezer storage times for open raw/cooked meats for peak freshness. The guidelines for freezer storage are for quality only—frozen foods stored continuously at 0 °F or below can be kept indefinitely.
Chicken/Poultry:
Beef/Veal/Lamb/Pork:
RAW:
Ground Meats/Burgers:
RAW:
Seafood:
Deli Meat (open package or deli sliced)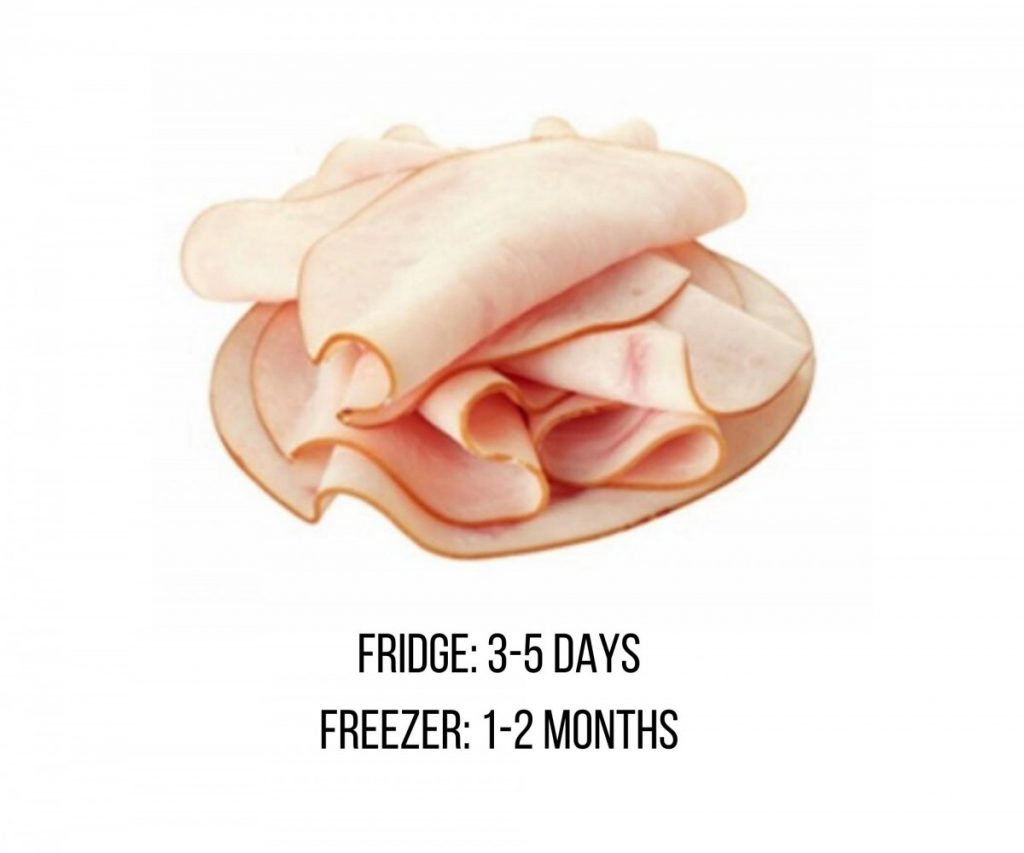 Produce
**refrigerate ALL produce after cutting, and from then it will keep for up to 5-7 days.
Other:
-Prepared dishes like soups, stews, casseroles, and salads are freshest for 3-4 days, and best to throw away after 5 days.