Sometimes, you have weeks where life throws about 13 curve balls at you and therefore, investing your normal time into planning and cooking healthy meals seems absolutely impossible. This doesn't have to mean your health flies out the window. In these circumstances, it might be worth it to consider a meal delivery service. While you shouldn't become reliant on these services to constantly be doing the work for you, they can come in handy during busier times to save you from shopping and/or cooking. If a meal service is going to keep you on the ball with eating healthy, then its 100% worth it!
We've put together a guide of just a few meal prep services local to Long Islanders so you can see the scoop on just how convenient these services can make healthy eating! 
For when you don't have time to shop, but you can manage to cook:
HelloFresh
Hello Fresh is a meal delivery service that delivers everything you need to cook nutritious, balanced meals at home. If you find yourself not sure what you'll make for dinner during an upcoming week, HelloFresh can help you out. Choose from 10 easy to prepare recipes each week. 30 minutes or less, all ingredients delivered to your door with everything you need. You can pause or skip a week, only receiving deliveries when you want. Hello Fresh is available all over the U.S. and DELIVERY IS FREE! 
Learn more about Hello Fresh here
Sun Basket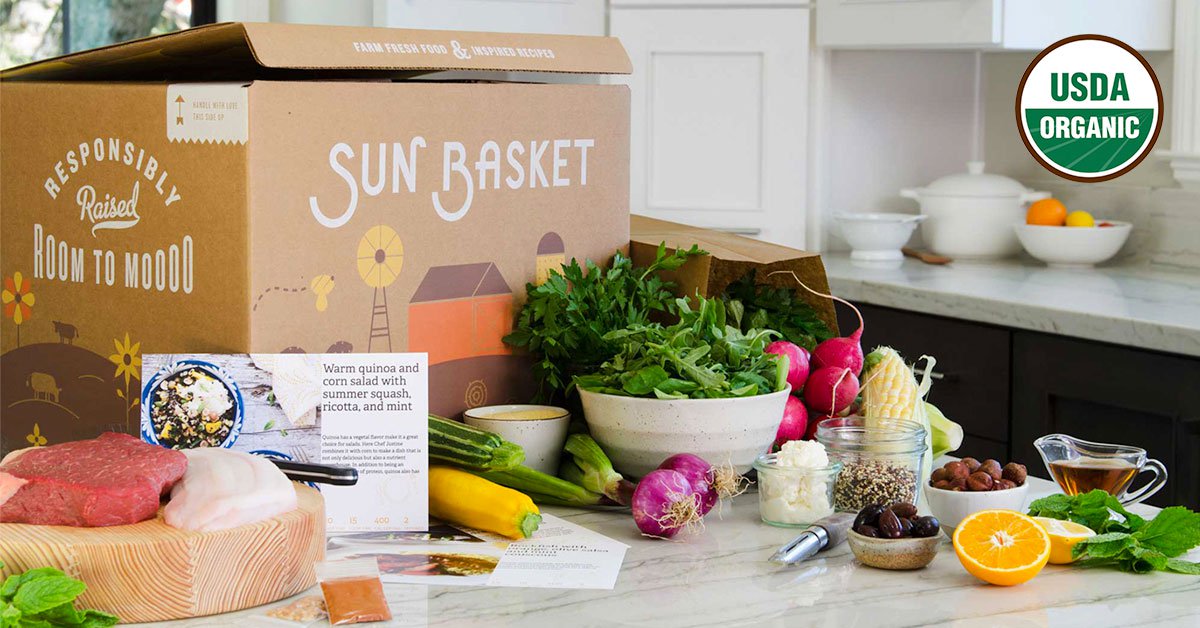 Sun Basket is a delivery service that ships fresh, organic, local ingredients to your door so you have everything you need to prepare healthy meals. Simply choose your recipes for the week and SunBasket ships you all the ingredients. Features a variety of different recipes for a variety of different dietary preferences, such as vegetarian, soy free, nut free, etc. Sun Basket services all over the U.S.
Learn more about Sun Basket here
For when you need your meals prepped and delivered to your door:
RealEats
RealEats is a prepared meal subscription service that focuses on quick and simple real food eats. RealEats partners up with chefs to create healthy meals using local, unprocessed, non-GMO ingredients, free from added hormones, antibiotics, preservatives or junk of any kind.
Meals are vacuum-sealed in food-safe, recyclable pouches and shipped directly to your door weekly. Meals stay fresh for seven days when refrigerated, which is perfect for stocking up for a full week of eats. To serve, all you need is about 10 minutes to heat the meals.
From their site, "RealEats makes it easy to get vital nutrition from fresh ingredients without chopping, cooking or even cleaning up. It's no longer necessary to decide between convenience, health, and taste. RealEats is real food made simple, without compromise."
Learn more here
Taste Haven- Massapequa NY
Taste Haven, located in Massapequa, specializes in providing meal plans and meal deliveries delivered to your home or office on Long Island or in New York City. Customizable meal plans are available, each plan providing meals that are locally prepared, healthy, and fresh. Upon signing up, you'll create a profile that helps to makes your plan perfectly designed for you, tailored to your body type, activity level, food preferences, and the type of meal plan you want. All meal plans are subscription based, but you may stop and start your deliveries as needed. Meals are delivered to your doorstep 2-3 times per week to ensure freshness. 
Learn more here
Healthy Meals Direct
Healthy Meals Direct is a weekly "to your door or office" meal service that services Nassau & Suffolk counties. Meals accommodate a variety of goals: those looking to simplify healthy eating, lose weight, or gain muscle. Meals are balanced with lean protein, complex carbs (such as whole grains, veggies, legumes), and healthy fats, averaging at around 400 calories each and made fresh to order. There are over 100 meal options to choose from, such as healthy pasta dishes and even enchiladas!
There are also pickup locations in Ronkonkoma and Manorville.
Learn more here
Pick-up services
Hummus Fit, Holbrook NY
Hummus Fit is a health oriented meal prep service, located in Holbrook, NY. Choose from healthy innovative meals like protein pancakes, rice bowls, wraps, and healthy snacks! No subscriptions involved - just place orders as needed!
Simply choose the number of meals you would like, then customize your meals from the menu. Once you are done, they will give you a date to pick up your pre-packaged ready to go meals. Orders placed on Tuesday, Wednesday, Thursday and Friday are ready for pickup on Sunday. Orders placed on Saturday, Sunday and Monday are ready for pick up on Wednesday.
Visit Hummus Fit and learn more here
Fuel mealz, Hicksville, NY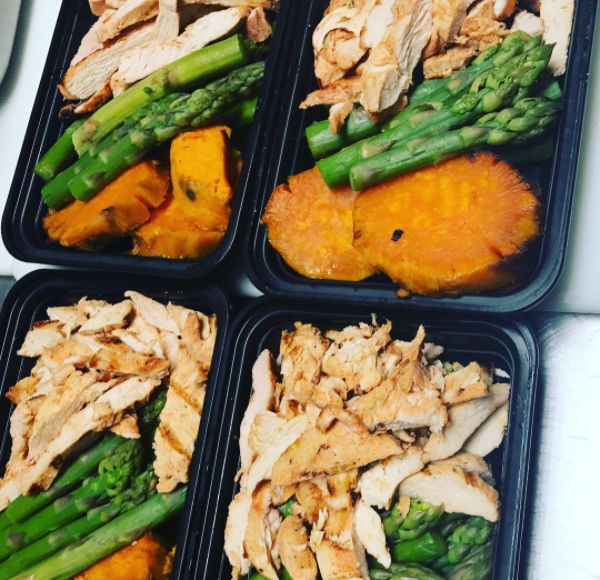 Fuel Mealz is a recently launched meal preparation service provided by "Fuel Your Body Cafe" in Hicksville, NY. Similar to Hummus, customers choose how many meals they would like, and customize their order to their liking. Meals are completely customizable to fit your needs and preferences; or you can choose items from their menu like healthy quesadillas, wraps, salads, platters, etc.
Order online here
There are several other meal services to take advantage of, these are just a few. No matter what your goals, food preferences, or how busy your schedule becomes, there is a meal prep service that can take most of the thinking out of eating healthy.