Let's get one thing straight: candy is delicious. Sometimes, we just have to let candy be candy and indulge in the classic, but there is some candy out there that is a little "healthier" to indulge your sweet tooth in that we are excited to highlight! These are our favorite candy and chocolate varieties that are made with fair trade/real food ingredients, minimal to no sugar, and some even pack health benefits!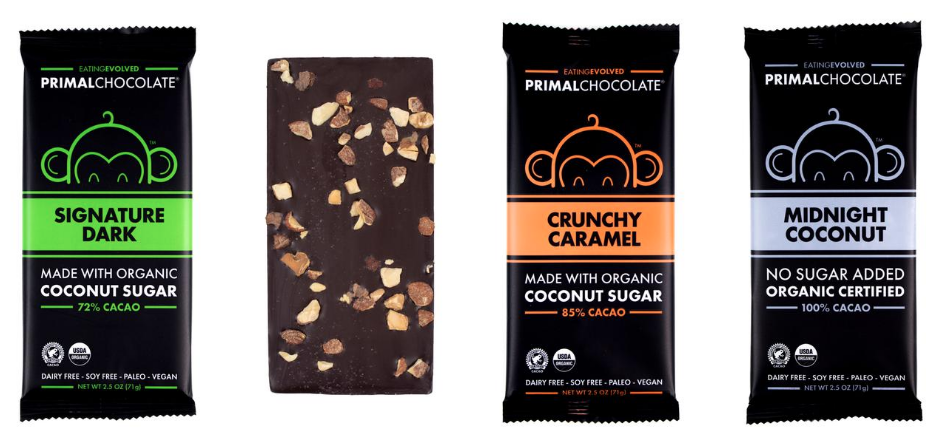 EatingEvolved is a paleo inspired candy company. All of their products are certified organic, dairy free, gluten free, paleo, and vegan. High quality dark cocoa, full of antioxidants and no unnecessary additives; just real chocolate and real flavors! All of their chocolate candies either contain no sugar, or are sweetened with coconut sugar, which is unprocessed and has a lower glycemic index than table sugar! Your traditional peppermint patties with 25g of sugar EACH (crazy) can step aside. EatingEvolved's peppermint coconut butter cups are 5g of sugar each, and come from coconut sugar instead of corn syrup/refined sugar!
Our favorites are their coconut butter cups and crunchy caramel primal chocolate bar!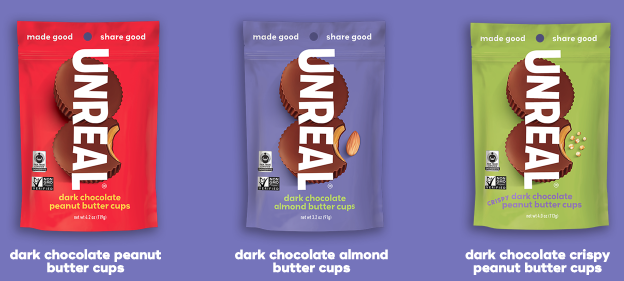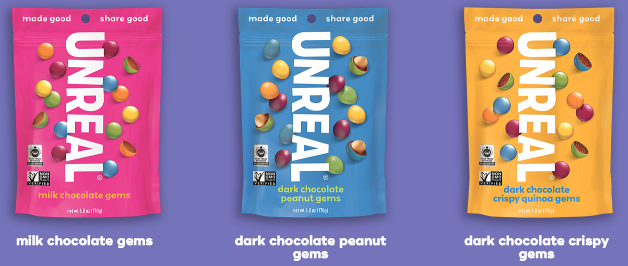 "Unreal" has got you covered on peanut butter cups (and almond butter cups), and candy coated chocolates. Fair trade ingredients, nothing artificial, and low in sugar. One of these peanut butter cups contains a fraction of the sugar in your traditional pb cup but all of the deliciousness!
We love the dark chocolate pb cups and dark chocolate almond butter cups!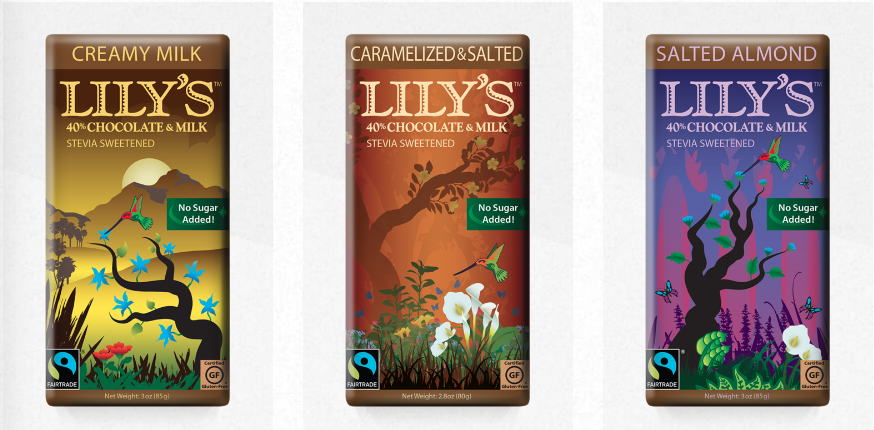 A chocolate with NO added sugar but all of the deliciousness of your traditional sugar laiden chocolate bar. Sweetened with stevia, this bar contains no sugar but tons of sweetness. Complete with all natural, fair trade ingredients, you really can have your chocolate and eat it too! Try their dark chocolate bars to reap the antioxidant benefits of cocoa.
Our favorite is the creamy milk chocolate bar! More of a dark chocolate fan? Check out all the varieties!

Even your favorite gummy candy is now healthy, thanks to Smart Sweets. Gummy bears, sour gummy bears, "sour blast buddies", and "sweet fish" are available and they even have "fun size" for Halloween! These gummies are made from vegetable fibers, coconut oil, stevia, and plant based colors. Everything that's unhealthy about gummy candy (corn syrup, artificial colors, added sugar) is completely absent from these sweets! An added bonus, these gummies provide fiber to "keep things moving" ;).
Sweetfish are our favorite!

This 70% dark chocolate is made straight from cacao, giving you the REAL antioxidant benefits you always hear about in dark chocolate. Paleo, all natural clean ingredients, and lightly sweetened with coconut sugar. This is the real deal dark chocolate. Dark chocolate is one of the best sources of antioxidants on the planet, but is often overly processed and loaded with sugar, destroying the antioxidants and health benefits. Not with this chocolate bar!
We love the simple dark chocolate and cashew butter vanilla bean!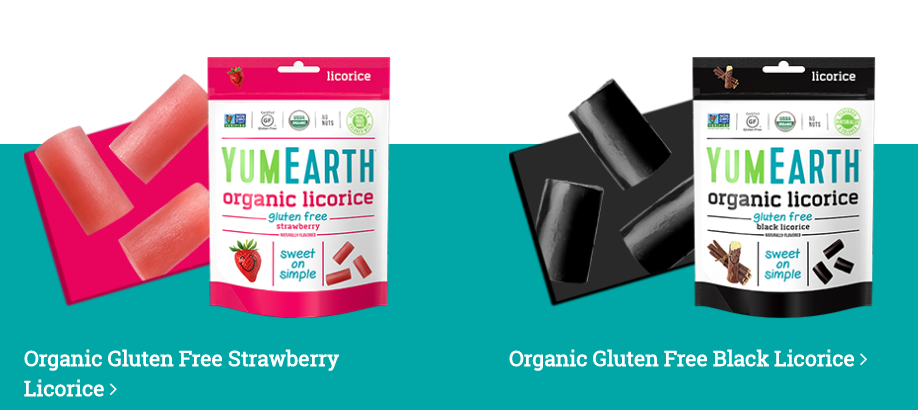 YumEarth provides all natural, gluten and allergen free candies colored with fruit and vegetable-derived colors. While still containing sugary sweetness, they contain less sugar than most candies out there and lack all the scary chemicals you normally find in candy. You can feel good about the ingredients in YumEarth's candies
We love their strawberry & black licorice!