This holiday season, inspire yourself to stay motivated on your fitness journey by asking your loved ones for these Nutrish Mish approved gifts! If not for yourself, these items make perfect gifts for the health nuts/ fitness junkies in your life. Spread the health!
For Healthy Cooking:
1. Air Fryer: a must have for switching things up in the kitchen! Uses air flow technology and can cook anything from "fries" to steak. You can healthily make your own french fries or veggie fries with little to no oil and absolutely no deep frying. Cooks quickly- with hardly any preheating needed!
2. Crock pot: Dinner can be as easy as throwing a few ingredients into the pot in the afternoon, and turning it on. Let the pot do the rest and dinner will be ready by dinner time!
3. Instant Pot: for when you need dinner quicker than the crock pot will make it.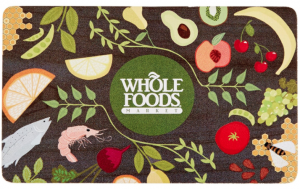 4. Grocery Store Gift Cards: Not only does it help you with some of your regular grocery expenses, but if you ask for a gift card to a more health conscious grocery store, you will be more inclined to spend it wisely on good quality groceries.
5. NM Holiday Gift Card: Give the gift of health this year!
6. Calphalon nonstick cookware/bakeware for oil / grease free cooking!
7.InstaCart Account subscription: get your groceries delivered from local stores!
8. Ninja Fit Blender if you're in need of a good blender that's both inexpensive and efficient!
9. Yonanas Healthy Dessert Maker! Make healthy frozen dessert out of fruit!
For fitness
10. Fitbit tracks every part of your day: all of your activity, exercise, food, weight, sleep. Even just the steps you take each day make a huge impact! The Fitbit will keep you motivated to stay active & on top of your fitness goals, one step at a time.
11. Lulu Lemon Align pants: If you have comfy and stylish workout gear, you'll be more motivated to get your workouts in! The Lulu Lemon Align leggings are lightweight and high-waisted for maximal comfort. Made with Nulu™ fabric that soft, sweat-resistant, and stretchy in every direction!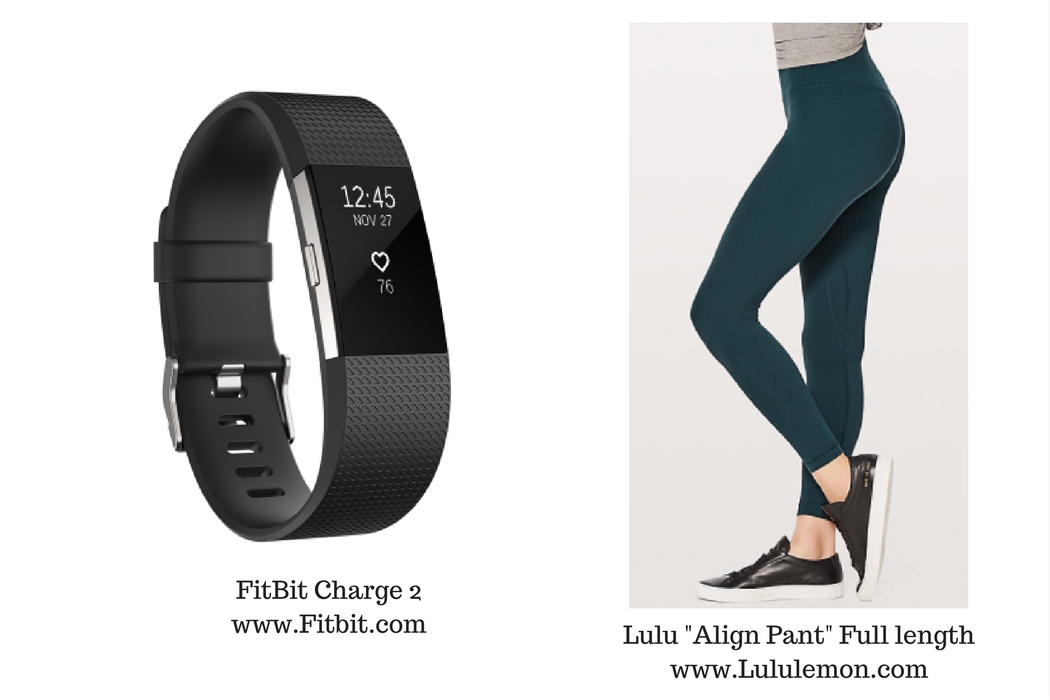 For At-home Fitness
12. Lulu Lemon Reversible Yoga Mat:
No one likes sweaty yoga mats, and that's why we love this one! This mat wicks away sweat and moisture for better grip, and no sliding. It also contains an odor-fighting component, so no smelling like sweat and feet.
13. Adjustable Dumbbells
14. Resistance Bands
15. PiYo Workout DVDs: combines the muscle and core sculpting benefits of Pilates with the strength & flexibility of yoga. Each workout can be done in 30 minutes in your own home, no equipment. Includes cardio and bodyweight exercises: the perfect combo for getting the most out of your workout.
Healthy on the go
16. Insulated Bento Style Lunchbox
17. Blender Bottle for on the go protein shakes
18. Vacuum Sealed food containers for meal prep storage
19. Fitmark bags : for serious and innovative meal packing for even the busiest of people!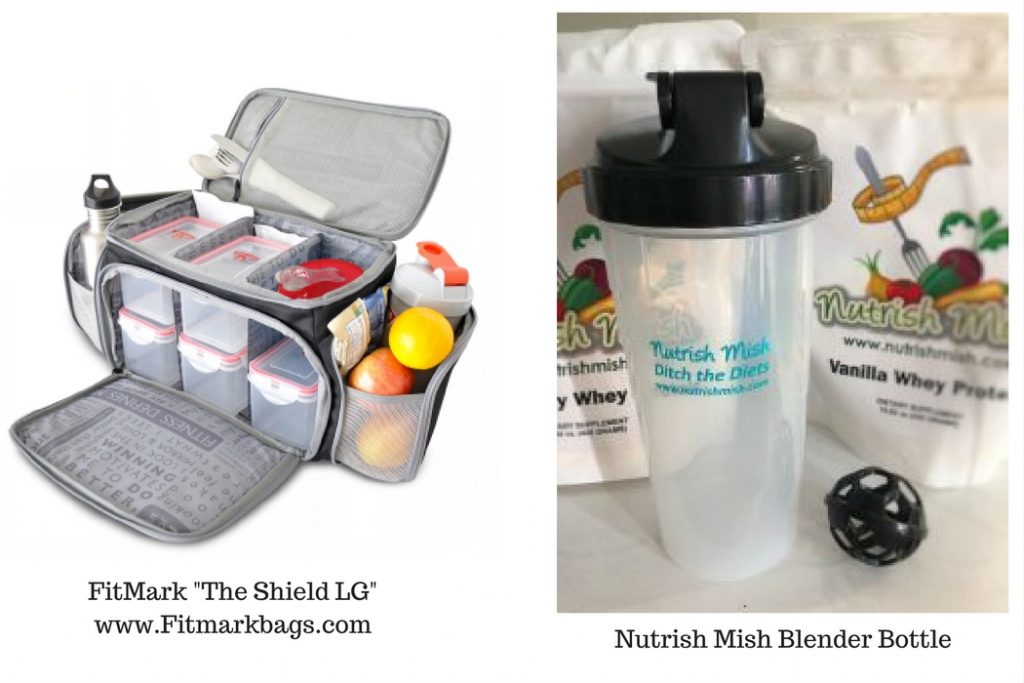 Miscellaneous
20. WeMo: use this electric outlet extension that communicates with Amazon Alexa to power any of your electric appliances on demand!
21. Avocado Saver: Keep your avocados fresh!
22. Adult Coloring Books for anti-emotional eating stress relief! (or other activity books)
23. Silicone Ice Trays for freezing herbs, sauces, etc!
24. S'well water bottle for stylish hydration!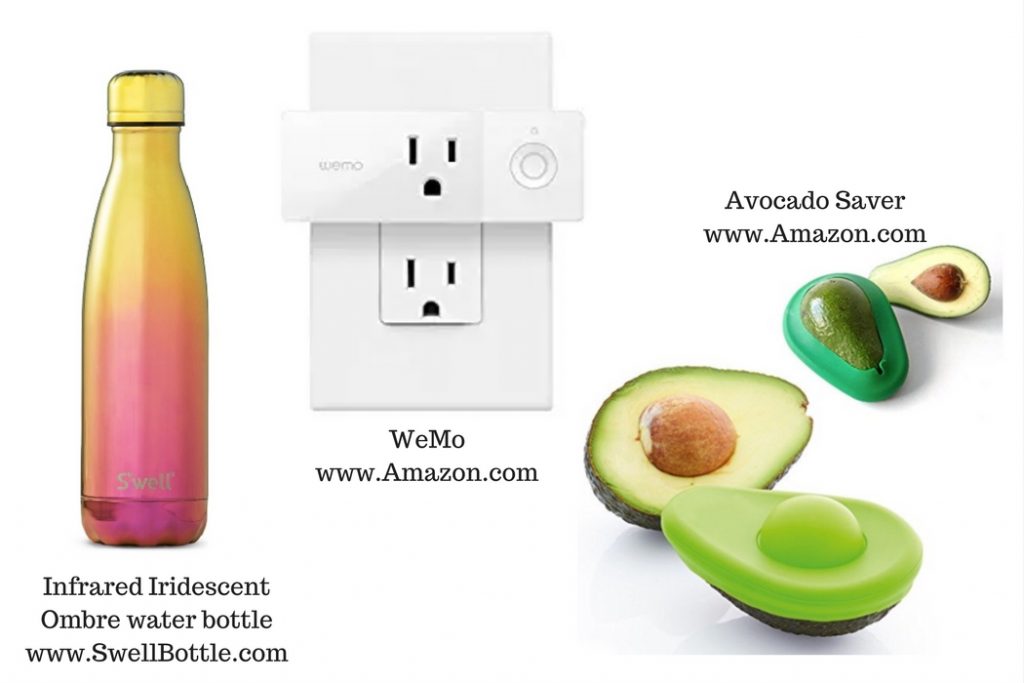 25. Nutrish Mish Protein, Mixes, & supplements Why not ask for some of your daily supps for the holidays?