It isn't Christmas without COOKIES! And thankfully, we live in a world where cookies can actually be made healthier. Try any of these 3 recipes that use healthier ingredient swaps but are just as delicious. Santa could use some of these for sure!
1. Homemade Oreos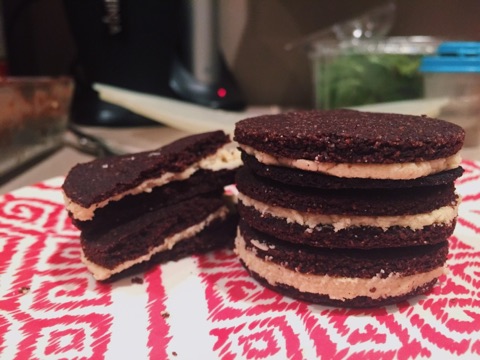 Chocolate wafer ingredients:
1.5 cup almond flour
2/3 cup coconut flour
1/4 tsp baking powder
1 tsp baking soda
3/4 cup cocoa powder
1/2 tsp salt
2 eggs
1/2 cup grass fed butter
3/4 cup Pyure Steiva
Filling:
1/3 cup grass fed butter
3/4 cup Pyure Stevia
1/4 tsp salt
1 tsp pure vanilla extract
2-3 tbsp vanilla protein powder (opt)
splash of milk
Directions:
preheat oven to 315 degrees
Combine dry ingredients in a bowl (put through a sifter if you have one- this will get rid of any clumps in the cocoa powder/flours)
In a stand mixer, mix together butter, eggs, and stevia until creamy, then gradually add the dry ingredients in
Mix until well integrated, then with your hands, mush the dough together into a ball and refrigerate for 20 minutes in plastic wrap
Roll out dough to be about 1/4 inch thick and use a small round cookie cutter (or rim of small glass) to cut out the chocolate cookies. Keep rolling out dough and repeating this process until all dough is used up
place on a baking sheet lined with parchment paper and bake 8-10 minutes, watch them carefully as they will burn quickly
Remove and allow to cool on wire baking rack
combine filling ingredients in a bowl and use a hand mixer to whip it together
spread filling between two cooled cookies and repeat.
Store in refrigerator or freeze
2. Flourless Peanut Butter Cookies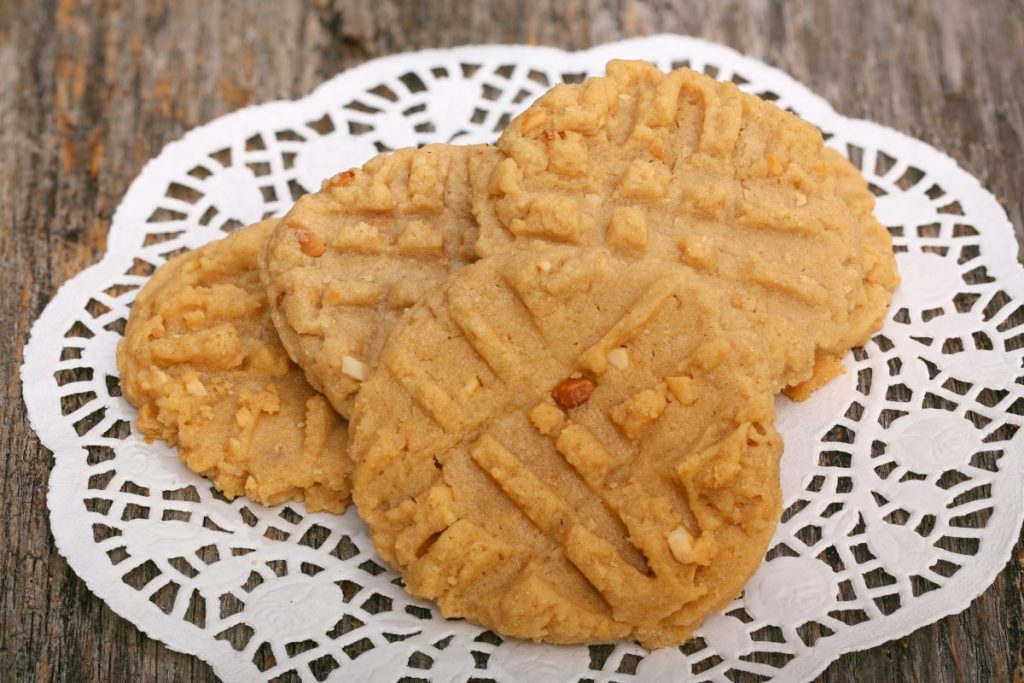 Ingredients:
1 cup natural creamy peanut butter
1 egg
1 tsp vanilla
1/2 cup brown sugar or coconut sugar
1/4 cup Pyure Stevia
Directions:
Preheat oven to 350
combine all ingredients in a bowl and mix well
Roll dough into one inch balls and place on cookie sheet. Use a fork to press down on each cookie twice, making a cross-hatch.
Bake for 8-10 minutes
3. Snickerdoodles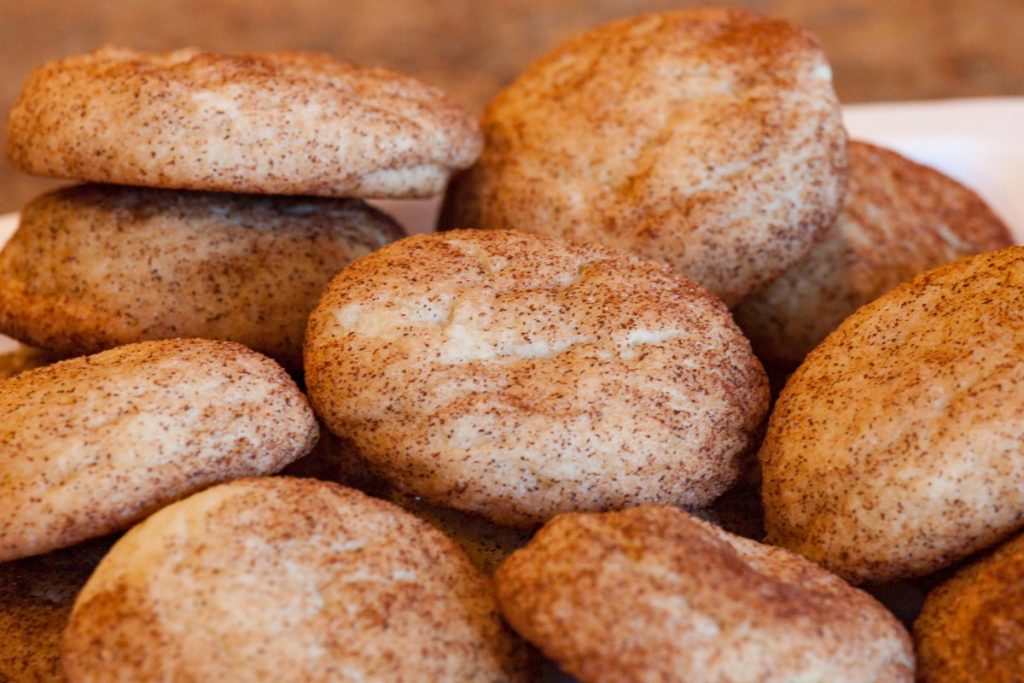 Ingredients:
 

1

 

egg white

 

large

 

1/4

 

cup molasses

 

1/2

 

cup

 coconut oil melted
 1/2 tsp vanilla extract
 1/4 cup Pyure Stevia
 

1 1/4

 

cup

 oat flour
 

1/2

 

tsp cinnamon

 

1/2

 

tsp

 cream of tartar
 

1

 

tsp

 

baking soda

 

pinch

 of 

salt
Directions:
Preheat oven to 350 and line a baking sheet with parchment

In a bowl, combine egg white, molasses, vanilla extract, salt, and sugar, whisk until combined

In a separate bowl, combine oat flour, baking soda, cinnamon and cream of tartar (put through sifter if you have to get rid of lumps). Mix in about a tbsp of the flour mixture before then adding the melted coconut oil (will prevent it from hardening) and mix well to combine. Continue adding in flour slowly while folding it into the wet ingredients.

Chill batter for 20 minutes in the fridge.

Drop batter by rounded tablespoon onto the prepared baking sheet and bake at 350 F 10-12 minutes until golden brown.

Remove from the oven and sprinkle with cinnamon

Transfer to a wire baking rack to cool.