Soccer moms (and dads), this one is for you! It can be very hard to keep your nutrition on point when you are constantly running around from place to place between work, sports, errands, etc. Not to mention trying to find dinners that are quick to make that EVERYONE in the family will want to eat. If you follow these 6 tips, you'll be able to juggle yet ANOTHER thing: keeping yourself and your family healthy!
1. Plan ahead... to the best of your ability
Planning is key with managing a busy schedule and healthy eating. We get it, things do not always go according to plan. But at least if you make a plan, you are more likely to stick to it at least most of the time. Take some time each week to plan meals around the events you have going on. Note which meals you need to take on the go and what needs preparation ahead of time. Example: make the crock pot dinner for the night that you will be running around during the day and not getting home until dinner time. No cooking upon getting home!
2. Keep it Simple.. Have Easy Weeknight Dinners
If you are eating dinner at home before heading out, one of the biggest struggles is cooking a dinner that requires minimal preparation and clean-up, and that everyone will enjoy. Meals do not have to be elaborate to be healthy. Rely on quick meals that you can make in a pinch, taking short cuts with frozen vegetable side dishes or pre-cooked proteins. You can try a sheet pan meal such as the one in this post, which also includes 4 other quick weeknight dinners. If you are really pressed for time, try a frozen cauliflower crust pizza such as Trader Joe's brand or Caulipower. Just heat, eat, and go!
easy weeknight dinner recipe: Sheet Pan Fajitas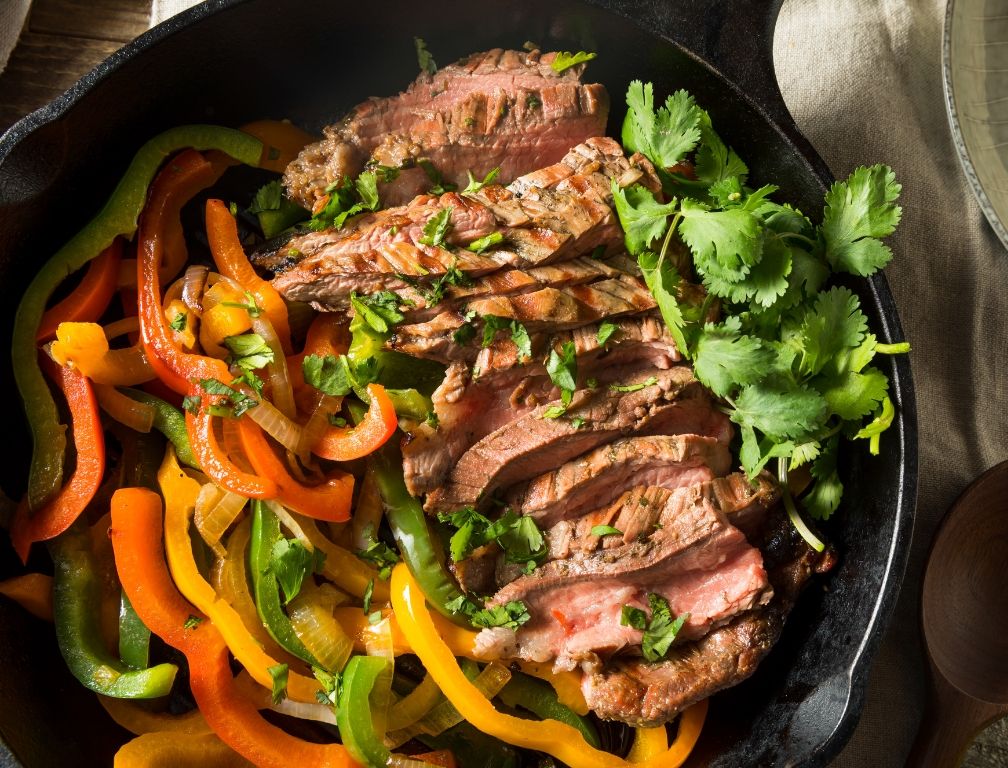 You will need:
-Protein of choice (1lb will make about 3-4 servings)
-red,yellow,and/or orange, and green bell peppers
-Yellow onion
-Additional veggies if desired
-Olive oil
-Taco seasoning (or your own spice blend)
Step 1: Choose your protein (chicken, steak, shrimp, etc): slice into 1/2 inch thick strips (or if its shrimp keep them whole) and pre-heat your oven to 400 F and coat a baking sheet with avocado or olive oil
Step 2: chop up bell peppers, onions, and any other veggies (or buy pre-chopped)
Step 3: Spread veggies and chicken strips on the baking sheet and sprinkle taco seasoning evenly over strips
Step 4: drizzle 1 tbsp olive oil over the pan and toss everything to coat evenly and spread in one layer
Step 5: Roast in the oven for about 20 minutes until chicken is cooked, tossing halfway through cook time.
Step 6: Serve with warm tortillas or over salad
3. Prepare Double Batches of Food
So you can cook once, eat twice!
4. Out and about? Bring portable meals
If you are not going to be AT home for lunch or dinner, pack something to take with you. A sandwich is quick to prepare and take to go, or try one of these "adult lunchables", which you can also pack for your kids!
Additionally, you can use one of these mason jar meals that are easy to prepare and easy to take!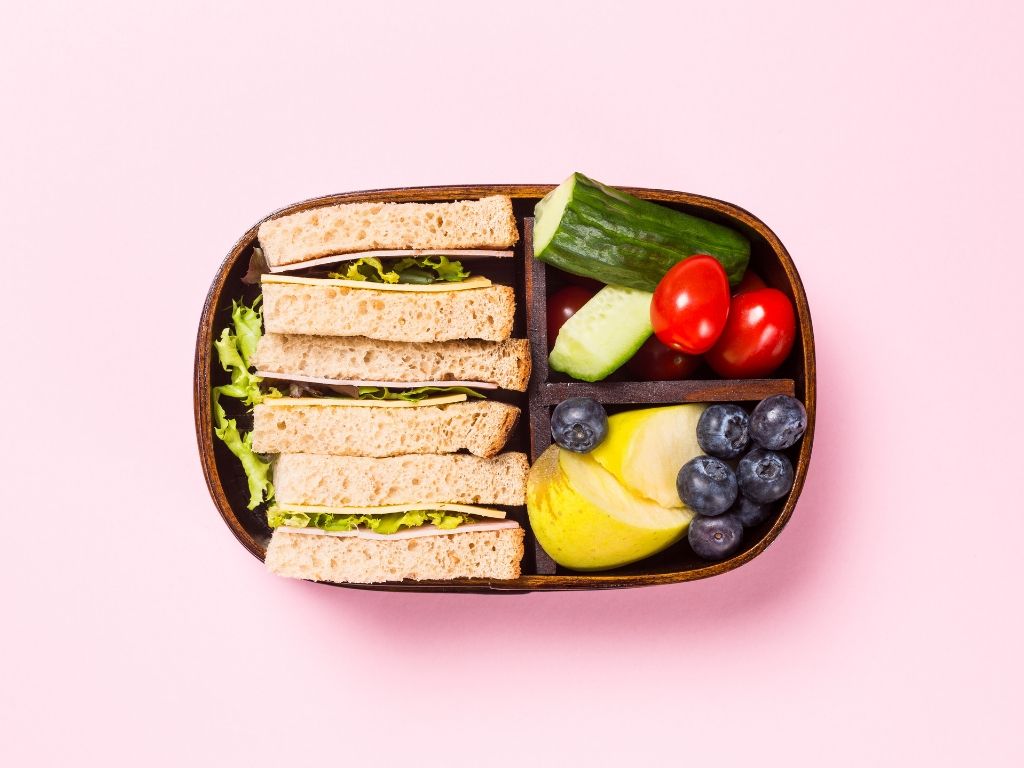 5. Use cooler bags
You will likely be out of the house for several hours at a time running from place to place, so be sure to keep your food fresh by using an insulated cooler bag for your food, and insulated cups (like the Yeti tumbler) for your drinks or protein shakes.
6. Keep snacks in the car
This is a must! Who knows how long you will get stuck in the car. Rather than hitting up the drive-through, always keep a stash of non-perishable snacks such as nuts and protein bars in your car.
Request a complimentary consultation! Fill out the form below and we will contact you!