Happy Holiday Baking!
A reminder: baked treats are supposed to be fun and delicious, they don't HAVE to be made healthy and especially if you enjoy baked goods in moderation, it doesn't matter how nutritious or not they are for you. But if you love to experiment in your baking or have a dietary restriction, you can swap some ingredients to make your baked goods a little healthier!
#1. Canned Pumpkin or Greek Yogurt
for Butter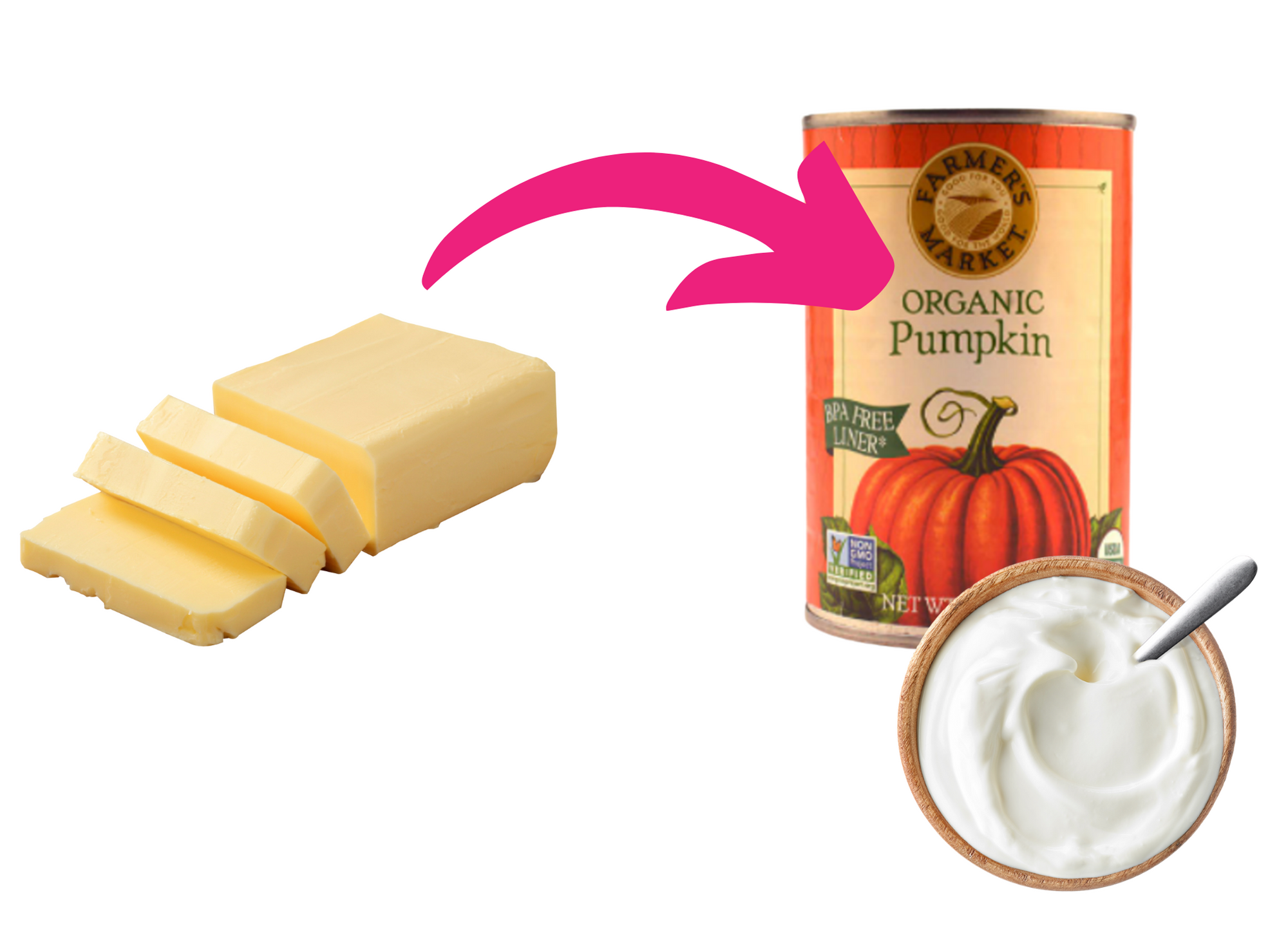 Pumpkin and Greek yogurt are great substitutes for SOME of the butter in your recipes to cut back on calories while maintaining moisture in the final product. Try substituting HALF of the butter called for with pumpkin or greek yogurt, if there is a significant amount of butter in the recipe. For example, if a recipe calls for 1/2 cup of butter, do 1/4 cup yogurt or pumpkin and 1/4 cup butter. Keeping some of the butter will keep the delicious buttery flavor with less fat/calories overall.
#2. Avocado Oil for Vegetable Oil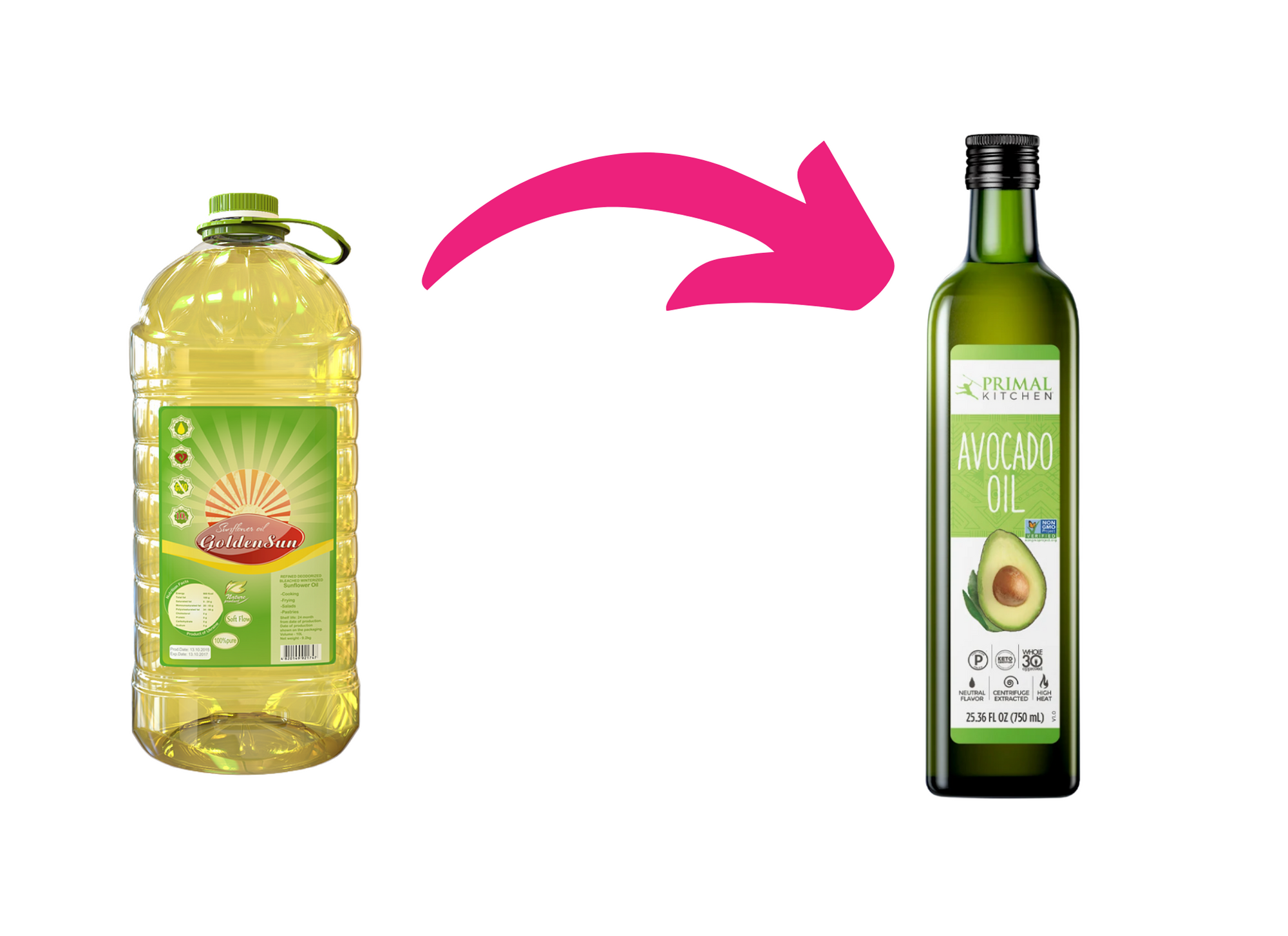 This one isn't a lower calorie swap, but it's a nutrient swap! Vegetable oils are high in Omega-6 fats, which are not bad, but we really don't need more of them in our diets. Too much Omega-6 can lead to inflammation. Avocado oil makes a great substitute for vegetable oil. It is unrefined, high in vitamin E, and it has a high smoke point, which means it works well for high heat cooking and maintains its health benefits when heated. It has no flavor so you won't notice the switch.
#3. Lily's Chocolate Chips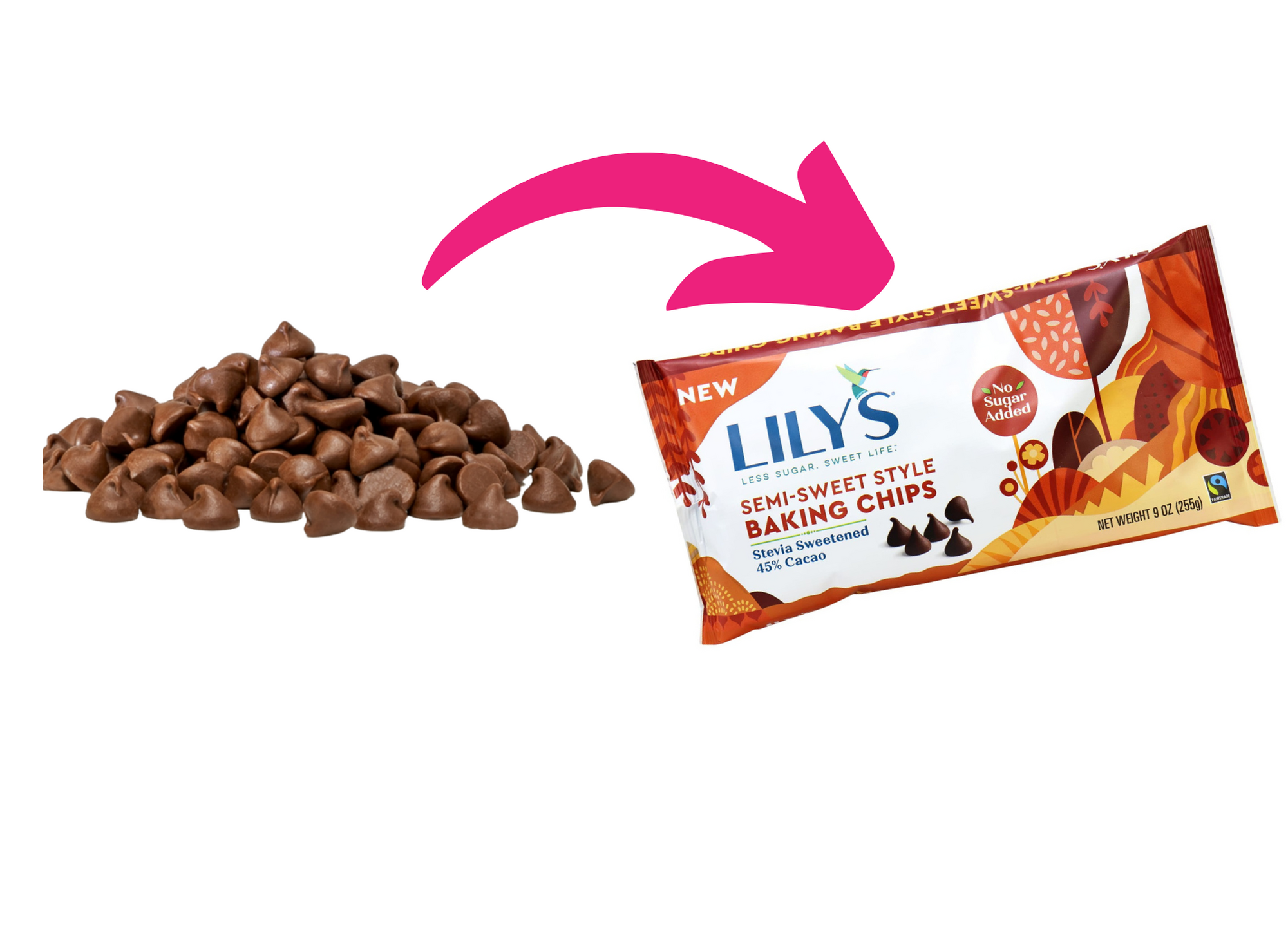 We love Lily's Chocolate Chips as a way to lower added sugar in baking! They taste just like regular baking chips but are stevia sweetened, so a great baking alternative for diabetics or those conscious of sugar intake.
You can find them at most major grocers or at Lily's.com
#4. Stevia Baking Blend for Sugar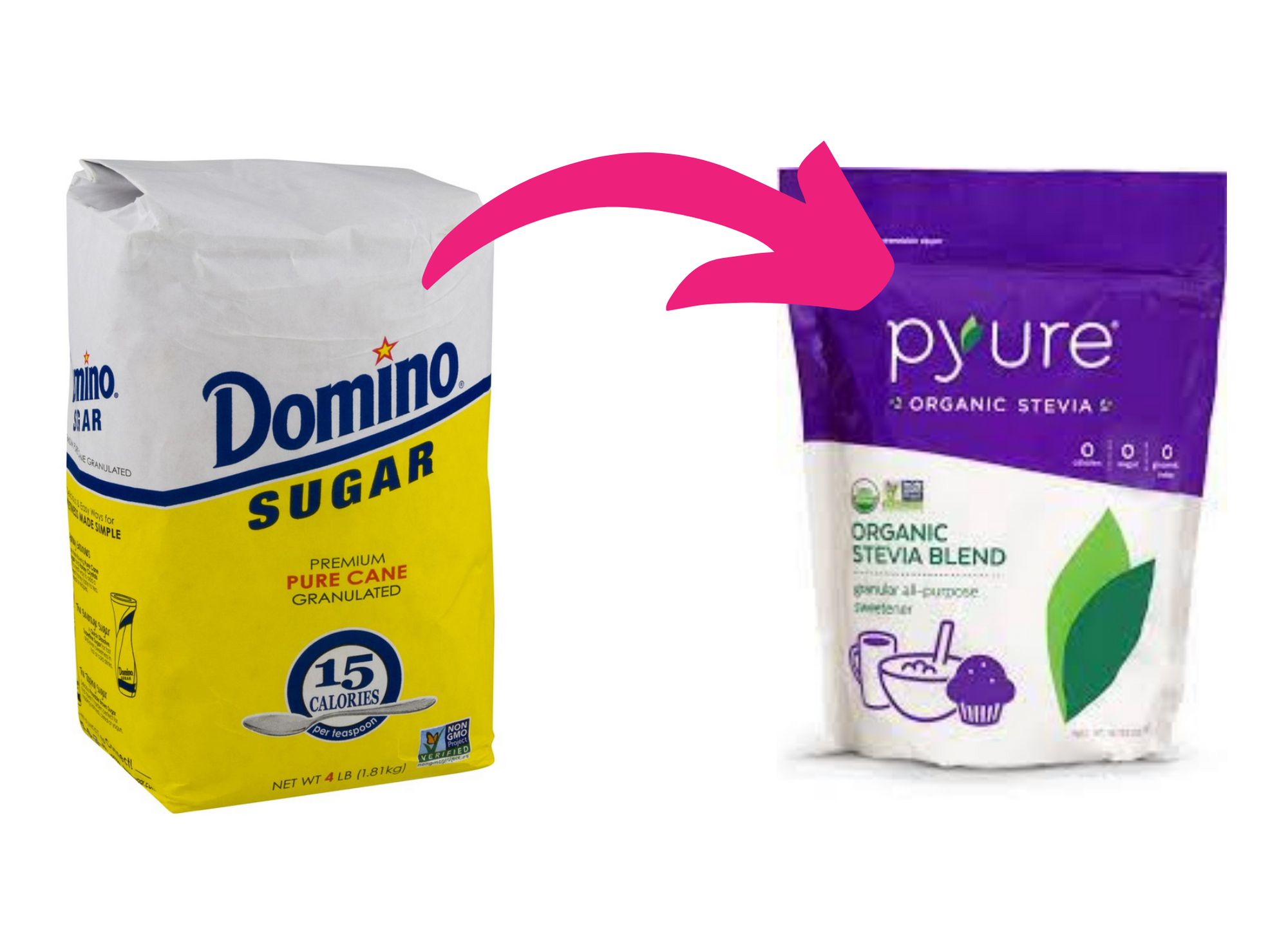 If cutting back on sugar / total carbohydrates is your goal, try baking with a Stevia baking blend. Much safer and better tasting than using artificial sweeteners like Splenda. Most baking blends will sub 1:1 for sugar, or will have a conversion chart on the package.
For POWDERED SUGAR: simply place stevia baking blend into a blender or mini processor and blend until it is a powdery consistency.
#5. White Whole Wheat flour For
Regular AP Flour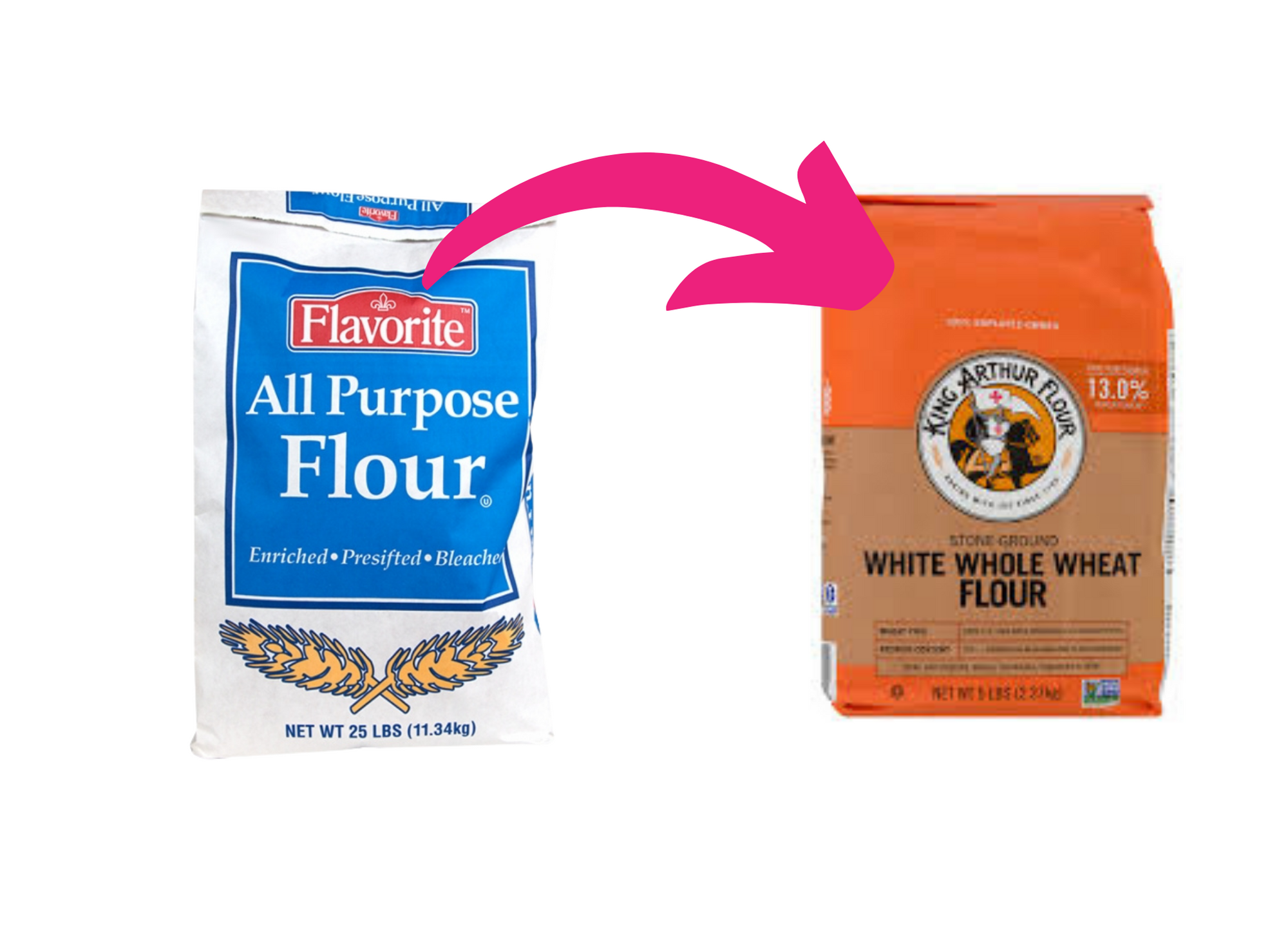 Try introducing some whole grains into your baking by replacing all purpose flour with white whole wheat flour (also known has whole wheat pastry flour). It is a little lighter than regular whole wheat flour, so suitable for baking without making the final result too dense. Works best in breads, muffins, cookies, scones.
#6. Greek Yogurt for Sour Cream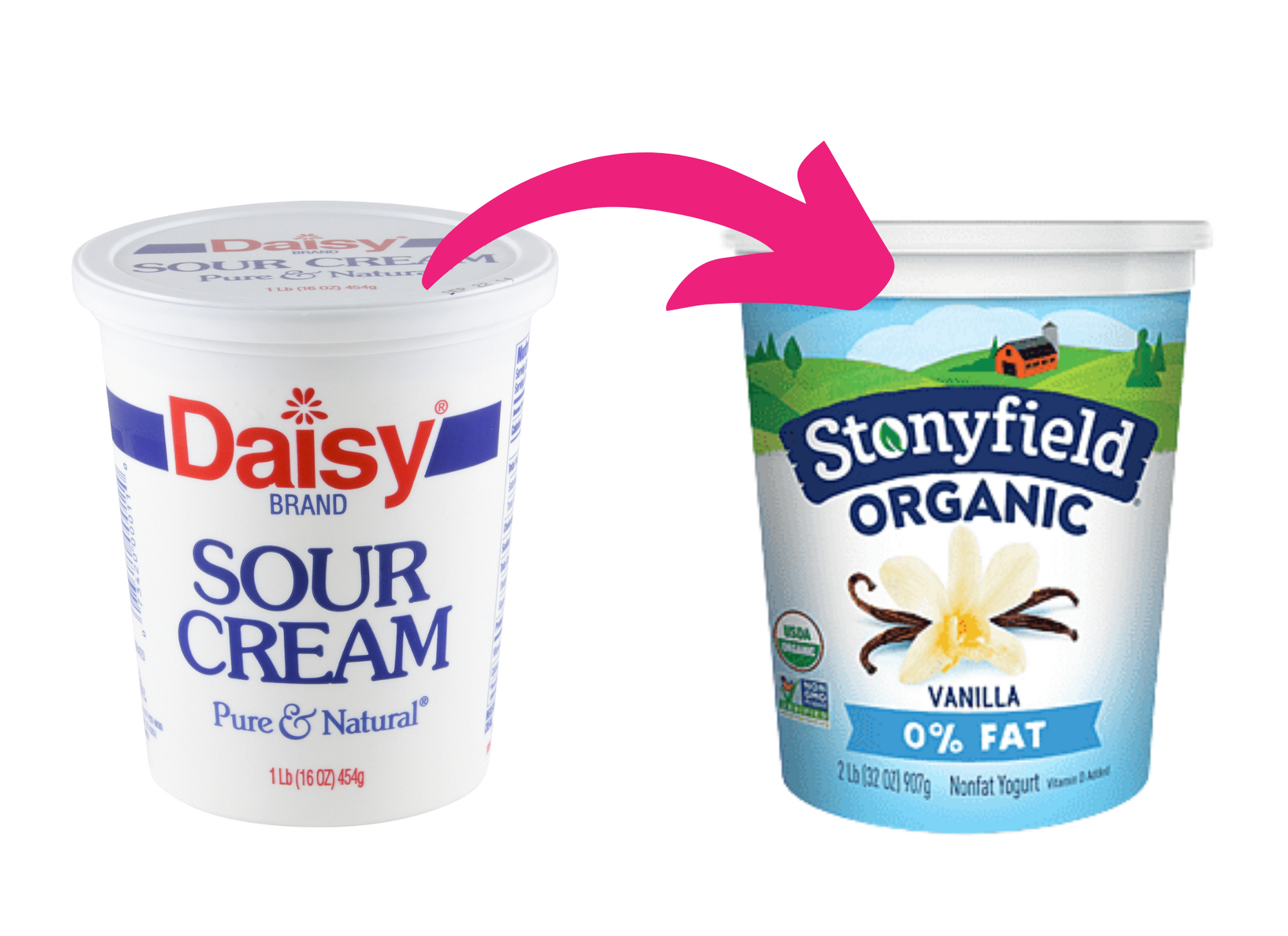 Swap out sour cream with greek yogurt in any baking or casserole recipes. Plain greek yogurt tastes exactly the same as sour cream with a fraction of calories and fats. You can use any percentage of greek yogurt, we like to use 2% since it is still a lot less fat, but still thick enough to be a good sub for sour cream.