Welcome back to the Grocery Store Spotlight, your guide to obtaining healthy and quick meals from popular grocery stores with little to no cooking involved!
Today, we're taking a trip to Stew Leonards, where there are endless options and combinations for healthy take-home meals that can be ready in minutes, or seconds.
Next time you're in a hurry and considering just getting take-out for dinner, just remember that Stew Leonards will save you money, has tons of healthy options anyone will love, AND has a sock monkey on the ceiling that will be really proud of you. So, there's really no excuse.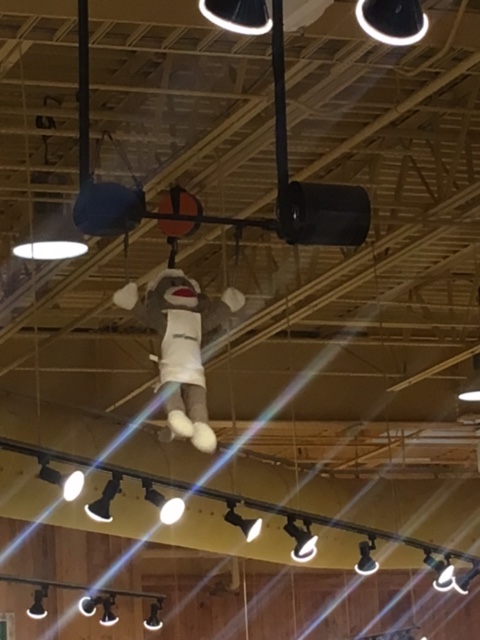 No-Cook Meal #1: Mix and match combo meal
For your protein, there are lots of options that are already cooked and ready for you. If you go into the "food court", there are always cooked proteins available either hot or cold. For example, you can go with the rotisserie chicken:
OR there is also pre-made grilled chicken, steak, and occasionally salmon or other fish on the refrigerated shelves.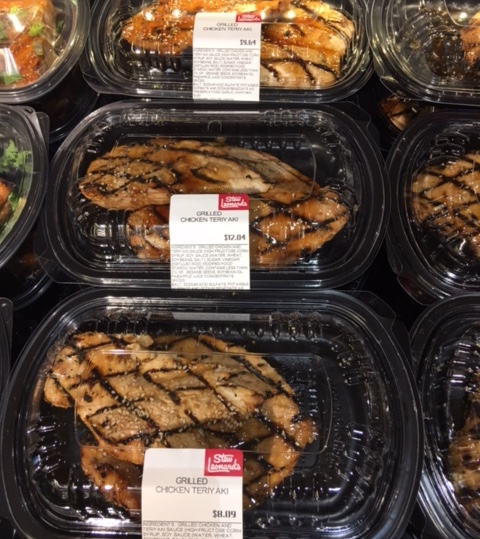 From there, you have some options for sides. You can hit up the salad bar and make your own unique side salad.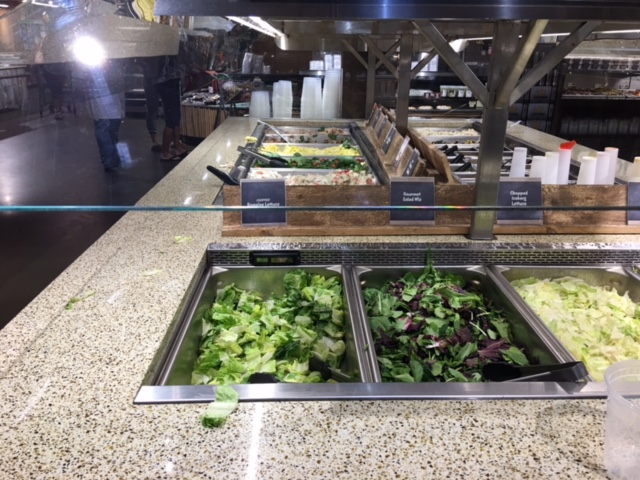 If you are open to doing a *little bit* of cooking, there are pre-chopped vegetables/ veggie noodles that you can steam or sautee in just a few minutes.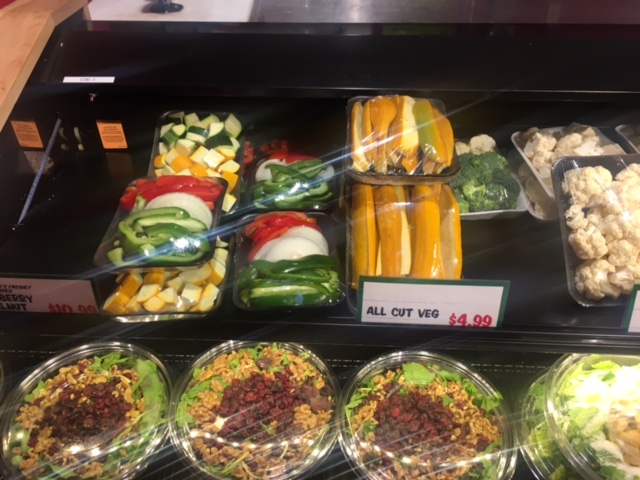 Or if you're really pressed for time and can't cook, there are veggies that have already been roasted for you!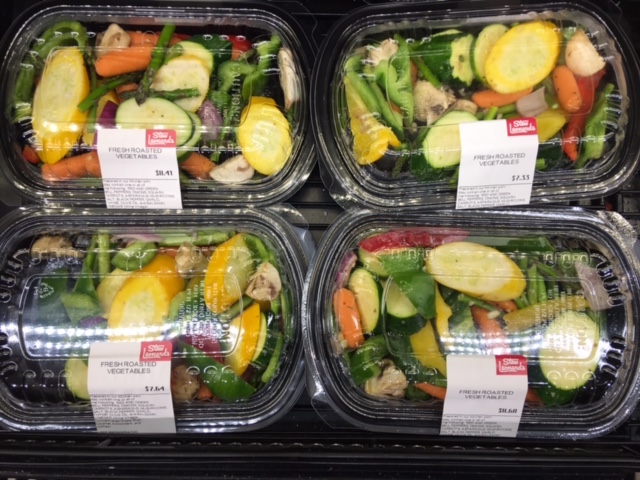 There are lots of other side-dish options in the food bar that change each day, but make sure you are making good choices when choosing. There are ingredients lists available so if there's anything you're unsure about, skip it! There is also a big selection of soups in the refrigerated sections by the food bar.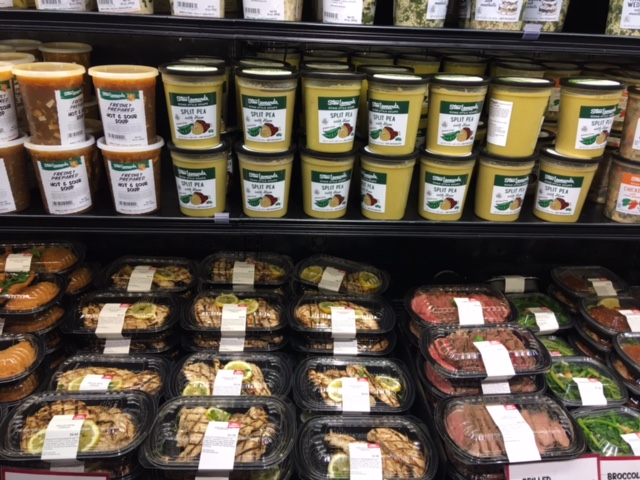 You can really mix-and-match to you and your family's liking with this one. Clearly, it's not going to be the cheapest option, because the food is already prepared conveniently for you, but the prices and the food quality taken together are a lot better than most takeout restaurants. 
No-Cook Meal #2: BYO Salad
Build your own salad! If salad is your thing, there are loads of different pre-made ones as well as the salad bar where you can make your own. If you're serving dinner for multiple people, you can grab a bunch of different salads.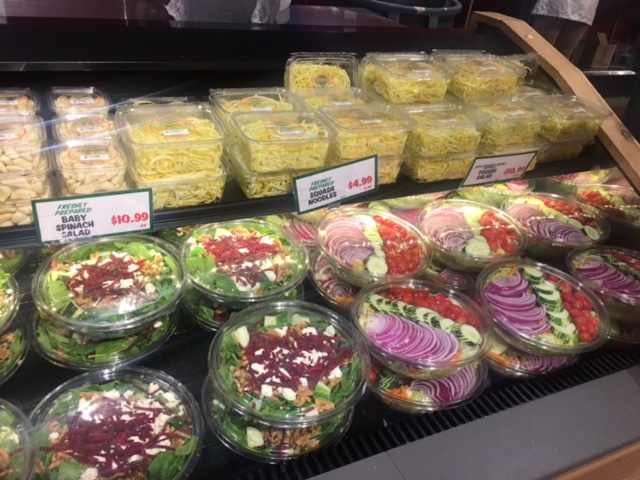 To top your salad with some protein, grab some grilled chicken, steak, or seafood.
An excellent combination is their cranberry & walnut salad topped with grilled chicken. Just make sure to share, there are enough walnuts in there to go around twice.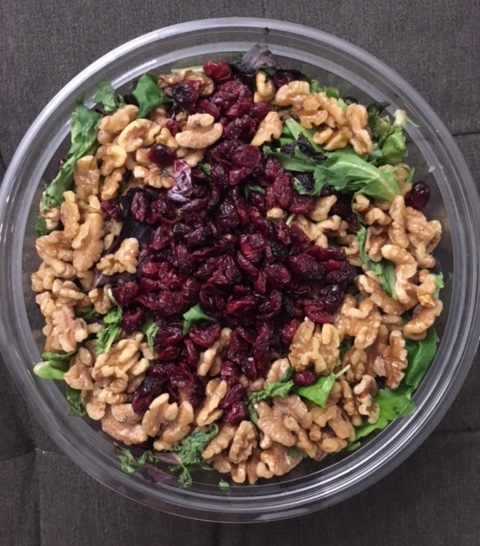 Need some quick snacks?
Stew's is loud and proud about their protein bar selection. How can you miss it??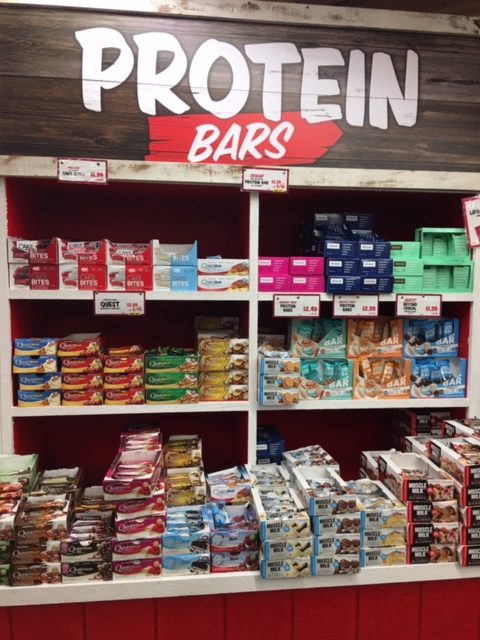 If you fancy the crunch factor, you can grab some Stew's rice cakes and pair with a personal size pack of peanut butter or guacamole.