St. Patrick's Day is approaching us and what better way to celebrate than to eat...green! We're not talking steamed broccoli. Keep scrolling...
1. Shamrock Protein Shake!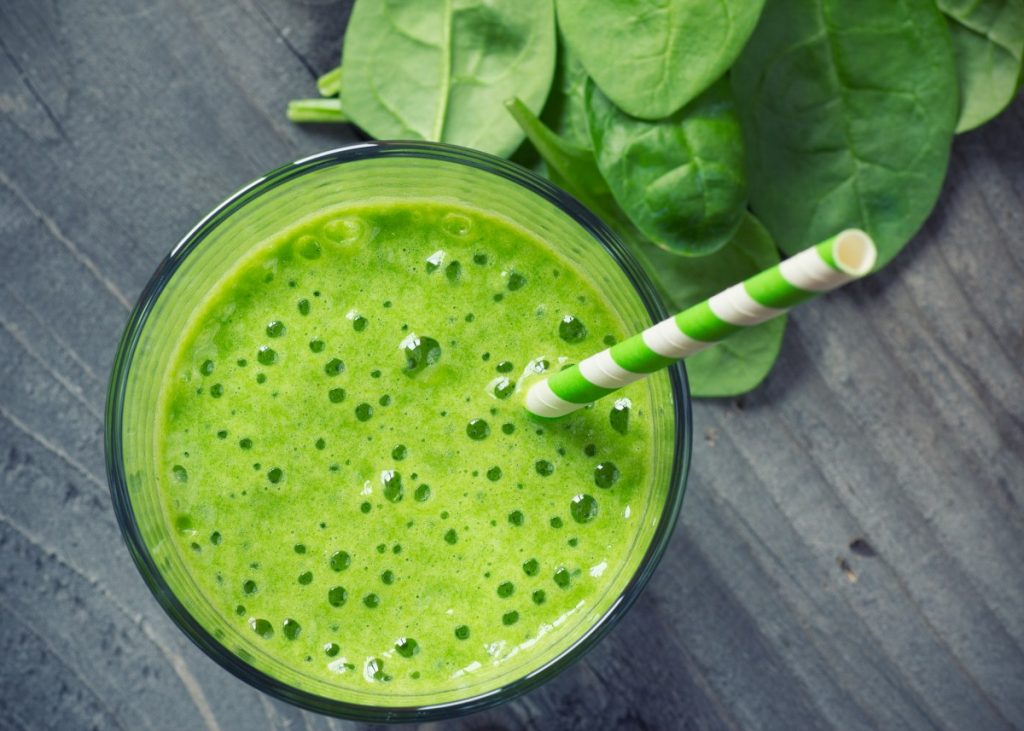 -1 cup unsweetened milk of choice or water
-1 scoop NM Vanilla Protein
-1/4 cup plain or vanilla greek yogurt
-2-3 drops peppermint extract
-handful of spinach/kale or a blend
-handful of ice cubes
2. Zucchini Fritters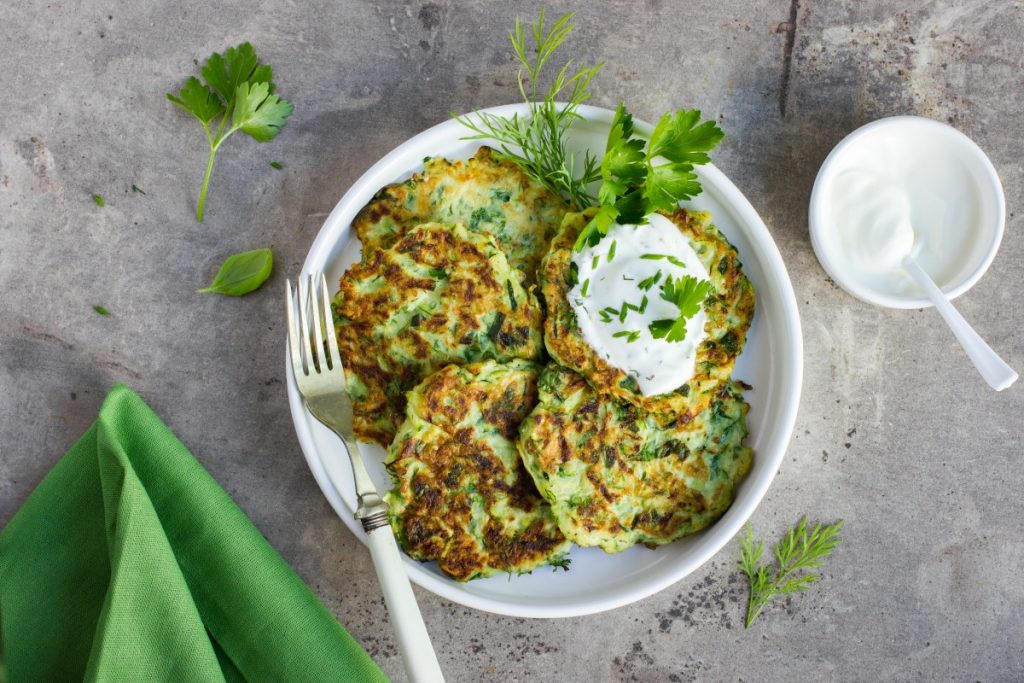 1.5 lb zucchini grated (about 3 medium sized)
1 teaspoon salt
1/4 cup whole wheat panko or flour
1/4 cup grated Parmesan
2 cloves garlic, minced
1 large egg, beaten
Kosher salt and freshly ground black pepper, to taste
Toss grated zucchini with salt in a colander, then use a towel to dry, getting out as much moisture as possible.
Combine zucchini, flour/panko, Parmesan, garlic and egg in a bowl with salt and pepper to taste and mix to combine
Heat a drizzle of olive oil in a skillet over medium high heat. Scoop tablespoons of batter onto pan, flattening with a spatula, and cook about 2 minutes. Flip and cook on the other side for 1-2 minutes. Both sides should be golden brown.
Serve!
3. Parmesan Brussel Sprouts
These are super easy and super delicious! Get the recipe here! 
4. Broccoli Guacamole Dip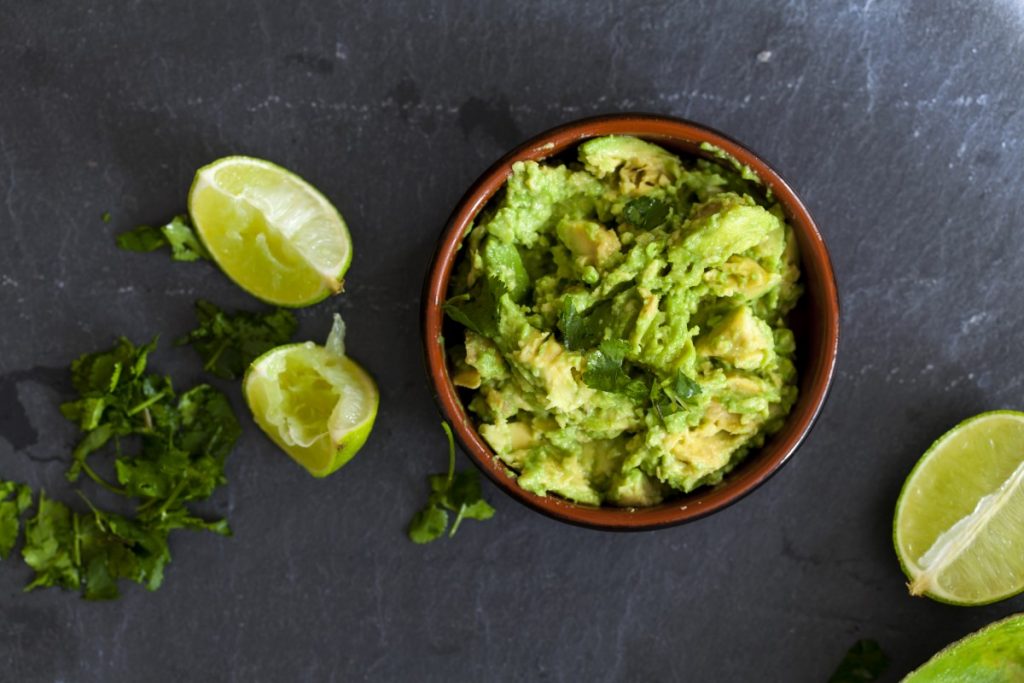 Guacamole is already green but we figure we'd add just a little more, boosting the nutrition content!
You will need:
-2 ripe avocados
-3/4 cup diced broccoli
-1/4 cup chopped red onion (optional)
-1 garlic clove minced
-1 tbsp lime juice
-cilantro to taste (optional)
slice avocados in half, and peel the skin off. Place the flesh of the avocados into a bowl and mash well with a fork or potato masher. throw in diced broccoli, onion, garlic, and lime juice and mix to combine. sprinkle with cilantro and serve with veggies or bake a cut up tortilla to make your own chips!
5. Green Pancakes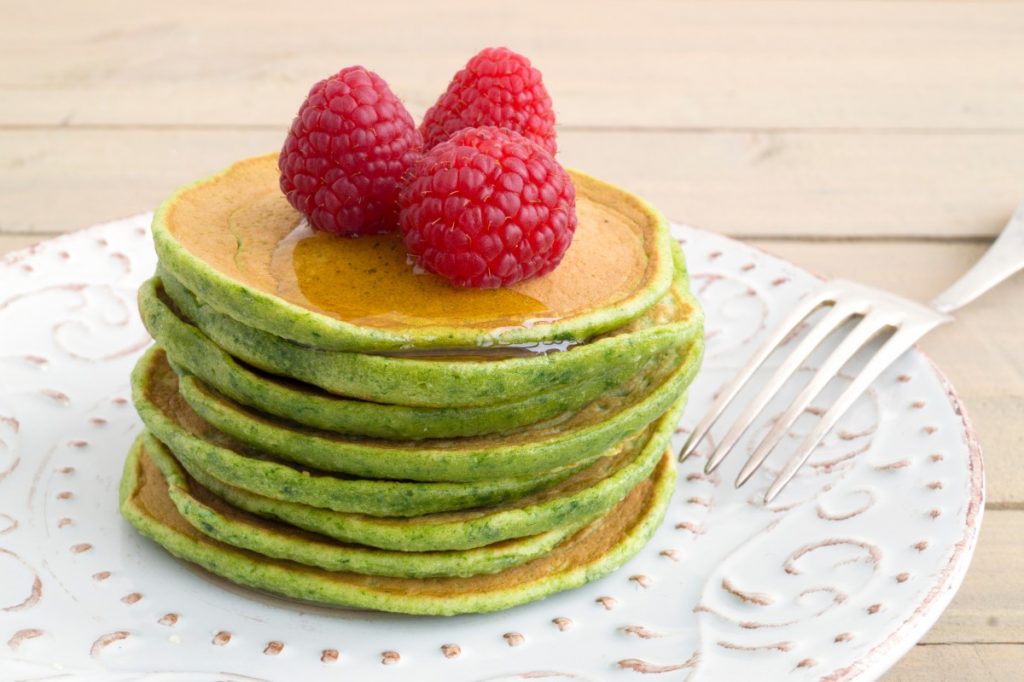 Super easy:
Take your favorite pancake recipe, or an easy "just add water" whole grain mix like Kodiak Cakes, prepare as normal but add in a handful of spinach and blend the batter in a blender.
Cook as usual and you've got green pancakes!