Shopping at farmers markets is the best way to score local, fresh produce. You know exactly where the food is coming from, its most likely grown organically, AND you can score deals that save you significant amounts of money compared to shopping at a grocery store.
The best thing about farmers' markets is that they house the work of local farmers, vendors, and artists, which means not only are you scoring great deals straight from the source, but you're also supporting your local economy. Shopping at farmers' markets is an entirely new experience for those who have never been, and therefore one might be intimidated. Here's our top tips on having the bets experience at your local markets!

1. Shop in season
Although the majority, if not all, of farmers market goods will be local and therefore in season, you'll find the best deals AND taste on produce that is peak in its season. Knowing what's in season will help you strike the best tasting produce for the best prices.
2. Go early for the biggest selection
If you want a larger selection to choose from, go early. You will have more of a selection to choose from and encounter less produce that has been handled by previous shoppers.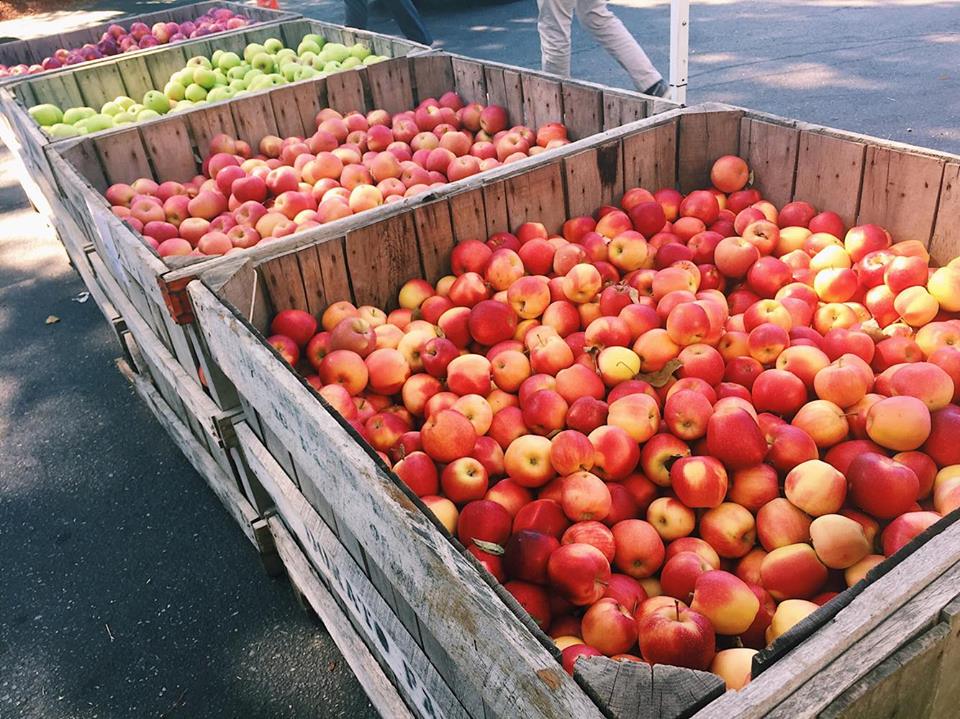 3. Go late for the best deals
If you're looking for better bargains, head to the farmers market closer to closing time. Most farmers would rather sell their ending produce for a reduced price than have to truck all of it back home again.
4. Make your rounds first
The best way to tackle a farmers market is by taking a trip around the whole market before buying anything. Avoid impulse buys and just make note of which market stalls you want to come back to. After you've seen all the market has to offer, you can better plan how to spend your money.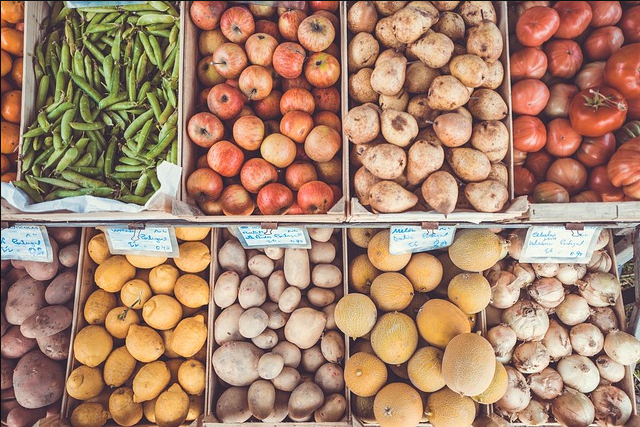 5. Bring cash
Especially for small family farmers markets, there's the potential that they don't accept credit cards, so always come prepared with cash! You will also be less inclined to impulse buy and overspend if you are using cash.
6. Don't be afraid to buy in bulk
You'll score major deals if you purchase seasonal produce in bulk. Afraid you won't use it all up in the next few days? Learn the art of preserving your extras like freezing, canning, and drying. These are all great ways you can save peak seasonal flavors for all year round!
7. Bring your own bags
Most markets will have plastic bags but they can easily break when filled with substantial produce. Bring your own re-useable shopping bags, or burlap sacks if you're feeling extra rustic. You'll be able to stash more items per bag, AND you'll be helping the environment 🙂
8. Bring a cooler if you have a long trip
If you plan on spending a lot of the day out, or you have a long trip home from the market, come prepared with a cooler in your car so you can keep items fresh. Many farmers' markets will also sell perishable goods like cheeses/spreads and meats so especially if you plan on getting some of those, it's a good idea to bring a cooler.
9. Talk to the vendors
Make conversation with the sellers at the stalls. You can learn a lot from them about the products they sell, how best to store or preserve it, fun ways to cook it, etc. If you see a fruit or veg you don't recognize, ask about it, and get some suggestions for how to cook it. You might find a new favorite food/recipe!
If you like what you see, remember to spread the word 🙂 Local farmers rely heavily on local support!
Masterlist of Long Island farmers markets:
Farmers market season is typically June - November.
NASSAU COUNTY:
Baldwin Farmers Market - 1980 Grand Avenue, open Fridays 4pm to 7pm

Farmingdale Farmers Market - Village Green next to Village Hall, open Sundays 10am-3pm
Friendly Farms Market (Bellmore) - 2572 Merrick Road, open Thursday - Saturday 10am-5pm and Sundays 10am-4pm
Garden City Farmers Market- 101 County Seat Drive, open Tuesdays 7am-1pm
Jericho Cider Mill - 213 Route 106, open daily from 9am-6pm
Long Beach Farmers Market - Kennedy Plaza next to LIRR station, open Wednesdays and Saturdays 9am-2pm
Meyer's Plant & Produce Farms (Woodbury) - 146 Piquets Lane, open daily from 9am-6pm
New Hyde Park Farmers Market - 1441 Jericho Turnpike, open Saturdays from 8am-1pm
Old Bethpage Farmers Market - 140 Bethpage-Sweet Hollow Road, open Sundays 10am-noon and Wednesdays from 3-6pm
Port Washington Farmers Market - Town Dock on Main Street, open Saturdays 8am-noon
Rockville Centre Farmers Market - Sunrise Highway and Long Beach Road, open Sundays 7am-noon
Roosevelt Farmers Market - 380 Nassau Road, open Sundays 11am-3pm
Roslyn Farmers Market - Christopher Morley Park, 500 Searingtown Road, open Wednesdays 7 am-1pm
Rottkamp Bros. Farm (Old Brookville) - McCouns Lane, open Monday through Saturday from 10am-6pm and Sundays 9am-4pm
Seaford Farmers Market - LIRR station on the corner of Washington Avenue and Sunrise Highway, open Saturdays 7am-noon
Sea Cliff Farmers Market - St. Luke's Church, 253 Glen Avenue, open Saturdays 9am-1pm.
Westbury Farmers Market - Piazza Ernesto Strada, 200 Post Avenue, open Sundays 9am-2pm
Youngs Farm (Old Brookville) - Hegeman's Lane, open Tuesday-Saturday 10am-5pm and Sundays 11am-4pm
SUFFOLK COUNTY:
Anderson's Farm Stand (Riverhead) - 1170 Route 58, open daily (except Tues) from 9am-6pm.
Andrews Family Farm (Wading River) - 1038 Sound Avenue, open daily 9am-6pm
Babylon Village Farmers Market - LIRR parking lot on Railroad and North Carll Avenues, open Sundays 8am-1pm
Balsam Farms - 293 Town Lane, open daily from 9am-6pm
Barb's Veggies (Peconic) - Main Road, Between Indian Neck Lane and Peconic Lane, open daily from 9:30am. - 6pm
Bay Shore Farmers Market - Dr. George S. King Park on Main Street, open Fridays from 2-7pm
Bayview Farm and Market (Aquebogue) - 891 Main Road, open daily from 8am-6pm
Bellport Farmers Market - 471 Atlantic Avenue, open Saturdays from 10am-4pm
Benner's Farm (Setauket) - 56 Gnarled Hollow Road, open daily from noon-4pm

Biophilia Organic Farm (Jamesport) - 211 Manor Lane, open Friday-Sunday from 10am-6pm
Borella's Farm Stand (St. James) - 485 Edgewood Avenue, open daily from 9am-6pm
Briermere Farms (Riverhead) - 4414 Sound Avenue, open daily from 9am-5pm
Brightwaters Farms and Nursery (Bay Shore) - 1624 Manatuck Boulevard, open daily from 8am-5pm
Centereach Farmers Market - Town of Brookhaven Parks Center on 286 Hawkins Road, open Saturdays from 9am-2pm
Condzella's Farm Stand (Wading River) - 6233 North Country Road, open daily from 9am-5pm
Country View Farm Stand (Southold) - 57995 Main Road, open daily from 9am-6pm
Deer Park Tanger Outlets Farmers Market - Commack Road, open Saturdays from 10am-3pm
Deer Run Farms (Brookhaven) - 282 South Country Road, open daily from 9am-6pm
East Hampton Farmers Market - Nick & Toni's parking lot on 136 N. Main Street, open Fridays from 9am-1pm
East Setauket Farmers Market - Three Village Historical Society on 93 North Country Road, open Fridays from 2pm-7pm
F & W Schmitt Farms (Melville) - 26 Pinelawn Road, open daily from 10am-5pm
Fairview Farm (Bridgehampton) - 19 Horsemill Lane, open daily (except Tues) from 10am-6pm
Farmer Joe's (Greenport) - 1760 Albertson Lane, open daily 10am-6pm
Flanders Farmers Market - Crohan Community Center, 655 Flanders Road, open Saturdays 10am-1pm
Gabrielsen's Country Farm (Jamesport) - 200 Herricks Lane, open daily from 8am-7pm
Garden of Eve (Riverhead) - 4558 Sound Avenue, open daily from 10am-6pm
Glover Farms (Brookhaven) - 633 Victory Avenue, open daily from 10am-6pm
Green Thumb at Hayground (Bridgehampton) - 1616 Montauk Highway, open Saturday-Monday from 10am-6pm
Green Thumb Organic Farm of Water Mill - 829 Montauk Highway, open daily from 9am-5pm
Greenlawn Farmers Market - Value Drugs parking lot at corner of E. Pulaski Road and Broadway, open Sundays from 9am-2pm
Hampton Bays Farmers Market - St. Mary's Church on 165 Ponquogue Avenue, open Saturdays from 9am-1pm
Hank's Farm Stand (Southampton) - 324 County Road 39, open daily from 9:30am-6pm
Hodun Farms (Calverton) - 3642 Middle Country Road, open daily from 8am-6pm
Huntington Farmers Market - Main Street east of Route 110, open Sundays 7am-noon
Islip Farmers Market - Town Hall parking lot on Montauk Highway, open Saturdays 7am-noon
Kings Park Farmers Market - Route 25A and Main Street, open Sundays 9am-2pm
KK's The Farm (Southold) - 59945 Main Road, open Friday-Sunday from 9am-5pm
Krupski's Farm (Peconic) - 38030 Route 25, open daily from 9am-6pm
LaCorte Farm Stand (Moriches) - 339 Montauk Highway, open daily from 8am-8pm
Lindenhurst Farmers Market - E. Hoffman Avenue and N. Wellwood Avenue, open Saturdays from 9am-2pm
Loretta's Organic Vegetable Farm Stand (East Islip) - 3217 Union Boulevard, open daily from 9am-5pm
Mediavilla Orchards Farm Stand (Huntington) - 1501 East Jericho Turnpike, open Tuesday-Sunday from 9:30am-5pm
Montauk Farmers Market - Village Green, open Thursdays from 9am-2pm
Mount Sinai Farmers Market - Rose Caracappa Senior Center, 739 Route 25A, open Saturdays from 9am-2pm
Nettie's Farm and Market (Center Moriches) - 177 Main Street, open Wednesday to Saturday from 9am-6pm and Sunday from 9am-4pm
Olish Farms Country Market (Eastport) - Eastport Manor Road between Old Montauk Highway and Sunrise Highway, open daily from 9 a.m. to 7 p.m.
Organics Today Farm (East Islip) - 169 Washington Street, open daily from 9am-6pm
Patchogue Farmers Market - LIRR station parking lot, open Sundays from 9am-1pm
Port Jefferson Farmers Market - Steam Room Restaurant parking lot on the corner of Routes 25A and 112, open Thursdays 10am-4:30pm
Rocky Point Farmers Market - Old Depot Park, Broadway and Prince Road, open Sundays 8am-1pm
Sayville Farmers Market - 10 Broadway Avenue, open Saturdays 9am-2pm.
Schmitt's Farm Country Fresh (Laurel) - Main Road, open daily from 9am-6pm.
Schneider's Farm Stand (Melville) - 316 Old Country Road, open daily from 9am-6pm
Shelter Island Farmers Market - 16 S. Ferry Road, open Saturdays 9am-12:30pm
Southampton Farmers Market - 25 Jobs Lane, open Sundays 9am-2pm
St. James Farmers Market - 230 2nd Avenue, open Saturdays 9am-1pm
Westhampton Beach Farmers Market - 85 Mill Road, open Saturdays 9am-1pm
Wickham's Fruit Farm (Cutchogue) - 28700 Route 25, open daily (except Sunday) from 9am-5pm.
W & K Farms (Manorville) - Corner of Wading River Road and South Street, open daily from 9am-6pm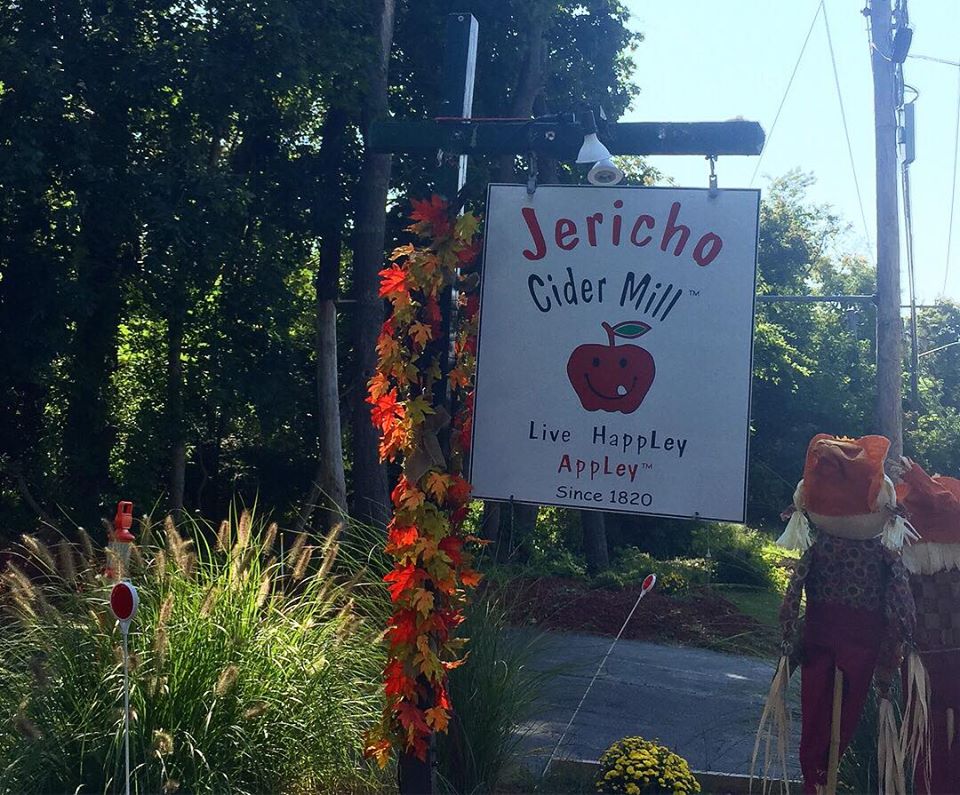 [hc-hmw snippet="Prospect"]