Give your traditional Thanksgiving recipes a little makeover to make your dishes healthier without sacrificing taste! With just a few easy ingredient swaps, you can cut out lots of nonsense and even lighten up your favorite Thanksgiving dishes!
Add some cauli to your mash
We're not asking you to forget the potatoes entirely, but subbing half or at least part of the potatoes in your mash with cauliflower will lighten up the dish and add and extra dose of fiber and vitamins. You can also cut back the fat a little bit by substituting some of the butter with greek yogurt.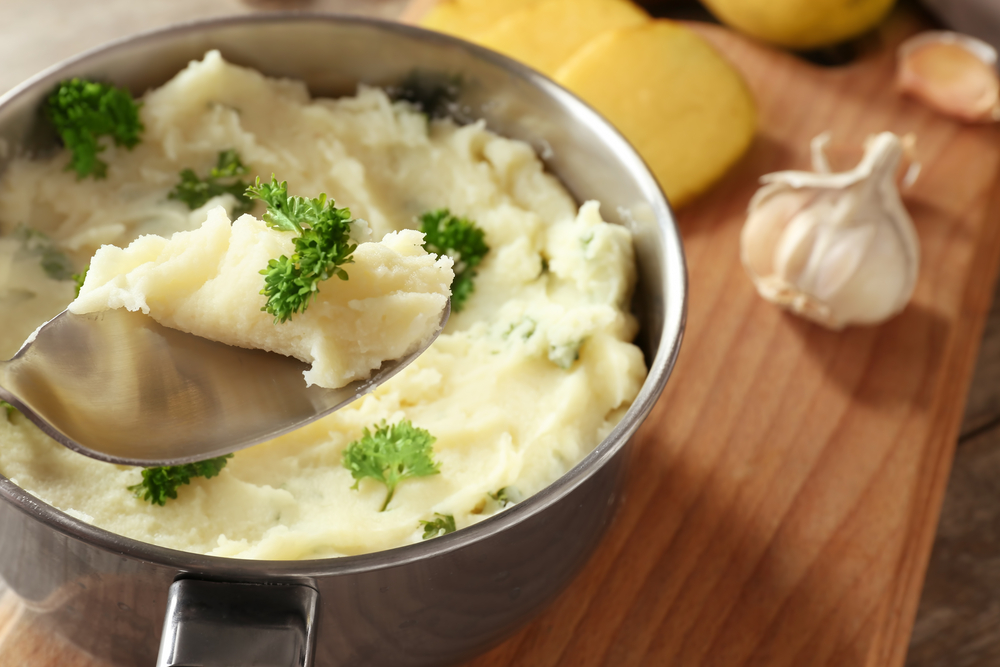 Healthier gravy thickeners
Traditional gravy is thickened with refined white flour and/or cornstarch which essentially adds sugar and empty calories to your diet. Using whole wheat pastry flour or tapioca/arrowroot starch will help achieve a thick, rich gravy without adding empty carbs.
Get the MSG out of your green bean casserole!
The standard cream of mushroom soup used in this recipe by a particular well known soup brand (which shall not be named) contains MSG - monosodium glutamate -, a popular food additive which has been shown to trigger side effects like headaches, nausea, and stomach cramping. Buying an organic brand of cream of mushroom soup will ensure you are still getting the great flavor without the added MSG. And while you're at it, you can skip the fried onion rings on top. They just get soggy anyways. Instead of the french fried onion strips, try mixing in sauteed onions and some whole wheat panko so you still get the crunch factor.
Skip the brown sugar...sweet potatoes are sweet enough
The sweet potatoes with brown sugar and marshmallows on top..a little excessive especially as a side dish. Instead, place roasted or pureed potatoes in a casserole dish and top with cinnamon, pecans, and a little grass fed butter or ghee. You will save tons of calories and add tons of nutrition!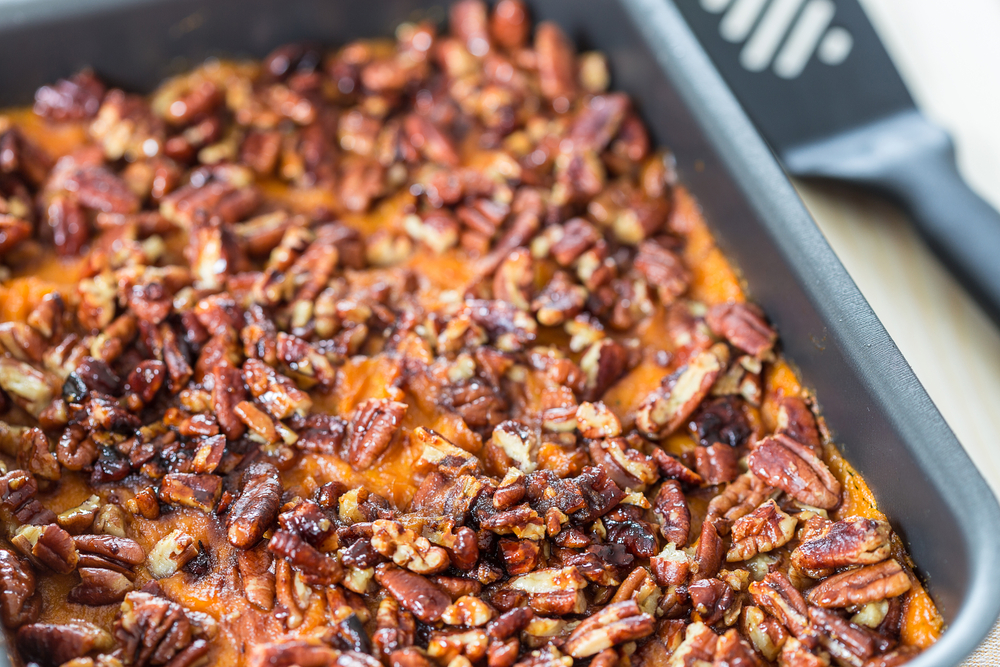 Stuffing Swaps
Stuffing...it's probably the heaviest side dish, yet its the one we want to eat 900 servings of. There are a couple swaps. First, the bread.Using your own instead of the pre-seasoned bread cubes will drastically cut sodium and additives. If you read the ingredients list on most stuffing mix boxes, you will probably have a hard time pronouncing most of it. Additionally, white bread is highly processed and stripped of nutrients. You can make the dish a lot healthier by substituting a whole grain bread of choice and cutting it into cubes. Use a grass fed butter or ghee for the health benefits and you can even cut back on the butter just a bit to lighten it up but still preserve the rich buttery flavor.
Greek Yogurt > Sour Cream
Making a casserole or baked good that calls for sour cream? Drastically cut calories and fat by substituting greek yogurt which has the same taste and texture, but far less calories and a healthy dose of probiotics. Win!
Want to work 1:1 with us? Fill out this form below and we will contact you for a consult!