Air fryers are the new crock pot! If you didn't already get one for christmas, it's a must. This nifty gadget uses airflow technology to circulate air in a way that produces a crispy layer around your food, just like fried food but with little to no oil needed! You can make classic dishes like fries and "fried" chicken cutlets, or some surprising ones that will take your meals to the next level!
1. "Fried" Chicken
That's right. You can "air fry" your breaded chicken to be just as juicy and delicious as if you fried it! Simply prepare your chicken cutlets as you normally do, or follow this zesty recipe for dijon mustard panko chicken cutlets by Wine Lady Cooks !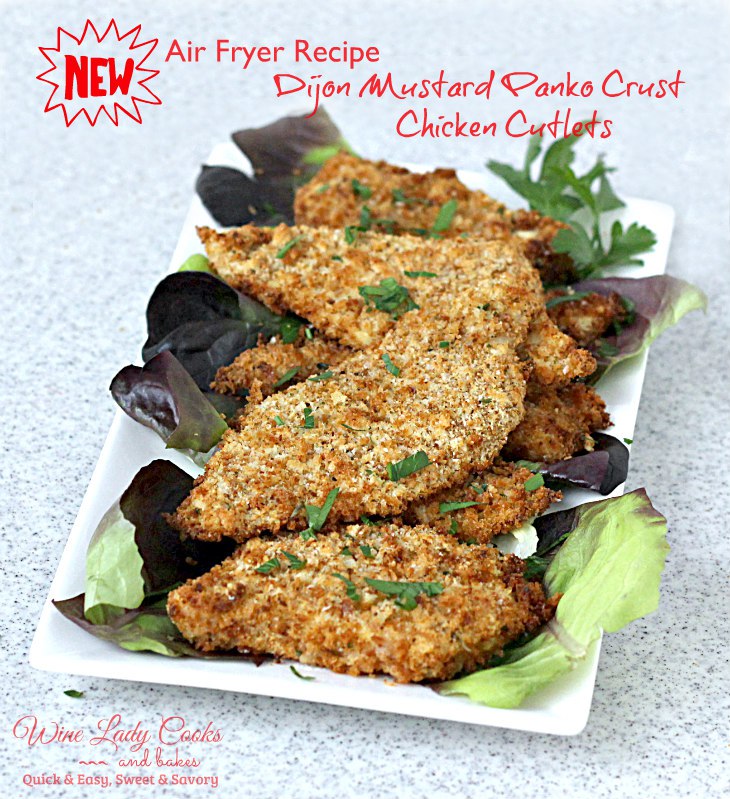 2. Carrots, 2 ways!
Carmelized air fried carrots or shoestring carrot "fries", you can get the full recipe for two kinds of air fried carrots here !
3. Flourless Chocolate Cake:
Say WHAT? And at only five clean ingredients, it's healthy too! Get this recipe from Potluck @ Oh My Veggies!
4. Crispy Brussels Sprouts:
Not a fan of brussels sprouts? Think again. When you put them in the air fryer they become crispy and not at all bitter. Sprinkle with seasonings of choice, maybe a little bit of grated parmesan, and put in the air fryer at 375 degrees for about 15-20 minutes or until crispy.
5. Sweet Potato Fries:
Sweet potato fries can be made in a pinch. Simply wash your sweet potatoes, cut long ways, then slice into strips or wedges. Toss the strips in salt, pepper, and desired seasonings, with an optional drizzle of olive or coconut oil (you can use no oil). Cook at 350 in the air fryer until beginning to brown, then turn up to 375 for 3-5 minutes.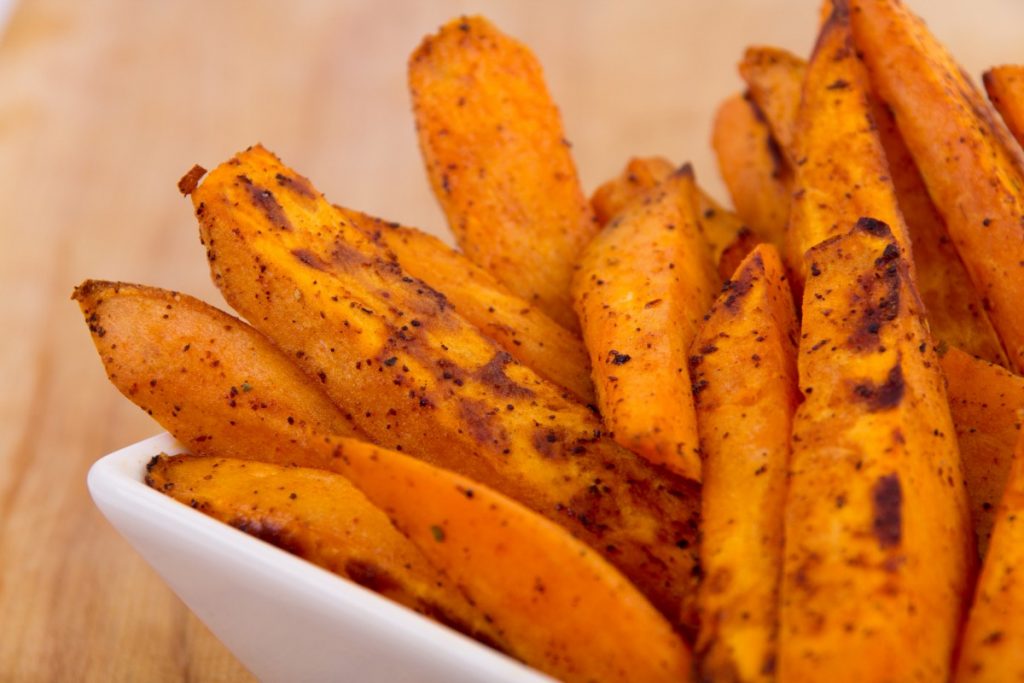 6. Breakfast Frittata!
This delicious veggie and protein packed breakfast can be made quickly and easily in the air fryer.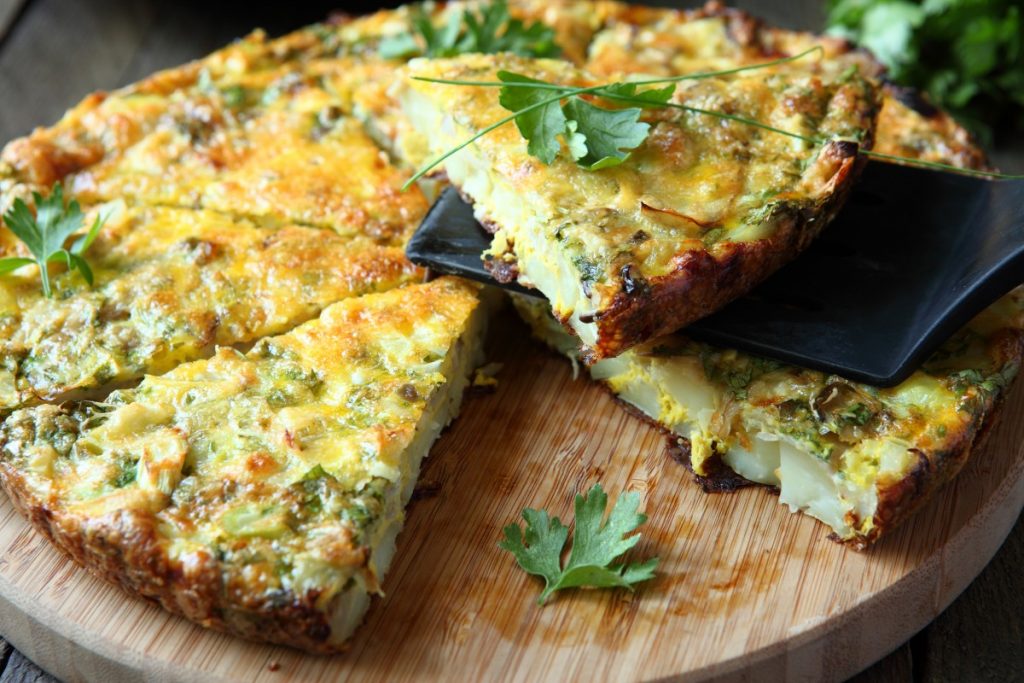 Breakfast for two! You'll need:
-3 eggs (or mixture of eggs/whites)
-mixed veggies of choice
-breakfast sausage/bacon if desired, chopped
-spices of choice to taste (salt, pepper, garlic, paprika, etc)
Preheat your Air Fryer to 360F
Put desired veggies and meat if using any in your air fryer baking tin or any cake/baking dish and cook at 360 degrees for 5 minutes
Whisk eggs and spices together in a bowl
Add the egg mixture into a the baking dish, being sure its evenly sprayed
Cook at the same temperature for another 6-8 minutes until eggs cooked.
7. Eggvocado
Yes, you can make this classic in the air fryer too! Lots easier than preheating the whole conventional oven. Tutorial for the air fryer here !
8. Egg rolls
Egg rolls that can be baked with all the deliciousness of fried egg rolls. Move aside, takeout. Get this creative recipe for healthy egg rolls here !