Superbowl Sunday just isn't Superbowl Sunday without delicious snacks and apps! If you're trying to stick to your healthy eating regimen this sunday, you can healthify pretty much any typical Superbowl appetizer. Here are some of our favorites:
1. Baked Tortilla Chips/ Nachos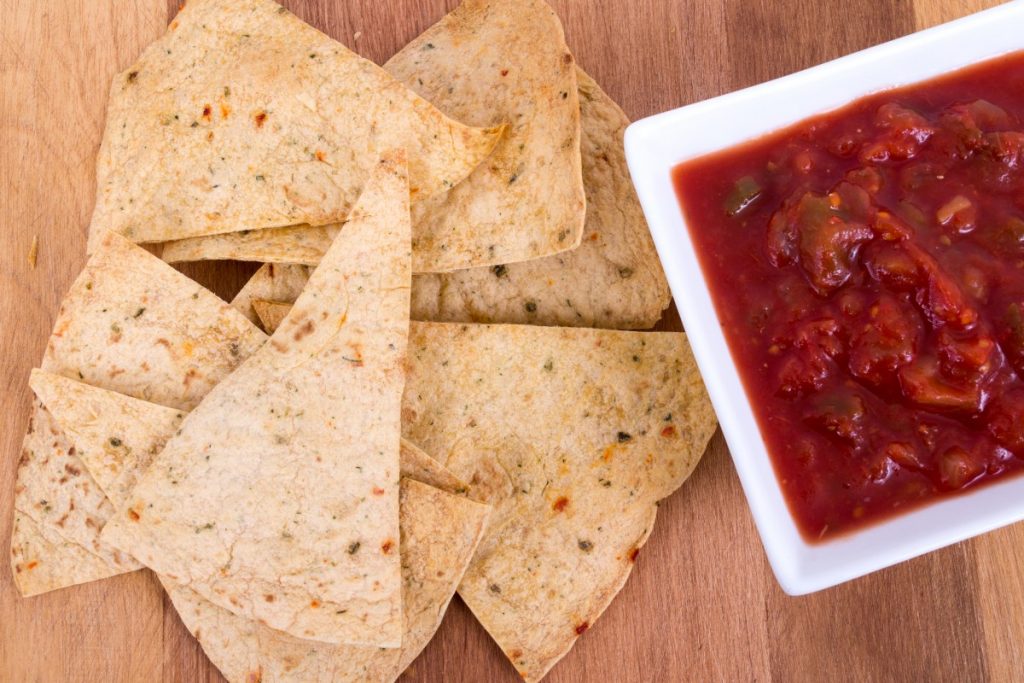 You will need:
-low carb tortillas
-olive oil spray
-for nachos: shredded cheddar or mexican blend cheese
Pre-heat your oven or toaster oven to 350.
Cut your tortillas into triangle shaped "chips", spread out onto a baking sheet and spray lightly with olive oil spray. Bake until beginning to brown (about 5 min- keep an eye on them so they don't burn). If you're making nachos, sprinkle cheese on and put them back in the oven for another few minutes until the cheese is melted.
If just making chips, take them out once crisped up and serve with salsa or guacamole.
2. Buffalo Cauliflower
These are a crowd pleasing appetizer that makes a fun veggie alternative to buffalo wings. Veggies are only boring if you make them boring!
You will need:
-6 cups of fresh cauliflower florets
-2 teaspoons garlic powder
-a pinch of salt
-a pinch of pepper
-¾ cup Buffalo Sauce
-Preheat the oven to 450F and spray a baking sheet with olive oil.
-In a small bowl, mix the garlic powder, salt, pepper, and buffalo sauce.
-Transfer the cauliflower into a large gallon-sized bag and pour the sauce mixture into the bag. Shake until the cauliflower florets are fully coated in sauce.
-Spread evenly on baking sheet and bake for 20 minutes.
3. Healthier Spinach & artichoke dip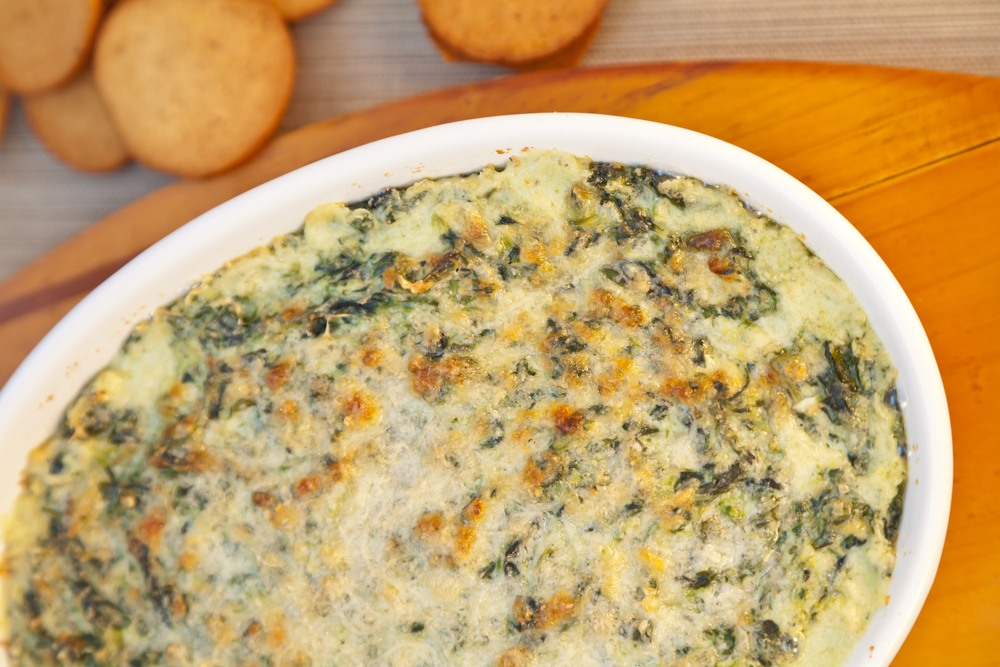 Ingredients:
-12oz bagged frozen spinach, thawed
-1 15oz can canellini beans or white kidney beans
-1 14oz jar of artichoke hearts, rinsed, drained, and chopped
-4 oz reduced fat cream cheese
-1/2 cup grated parm or mozzarella
-1-2 tbsp garlic powder
-1/4 tsp each of salt & pepper
Directions:
Preheat oven to 375. Drain excess water from thawed spinach and place in a large bowl.
Drain and rinse beans and place in a food processor, process until smooth, may need to add 1-2 tbsp water to smooth it out. Add the beans into the bowl with the spinach and add the rest of the ingredients and mix together. Place mixture in a glass baking dish, ramekin, or cast iron skillet and bake 20-30 minutes. Serve warm with above baked tortilla chips or veggies.
4. Dairy Free Queso Dip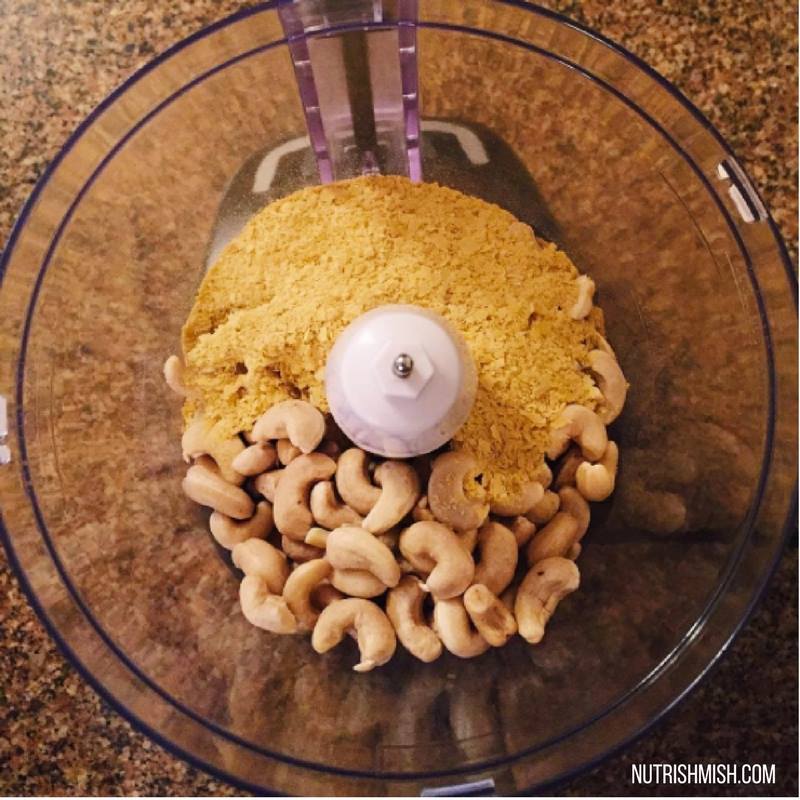 You will need:
-1 cup raw cashews*, soaked for up to 4 hours and drained
-1/4 cup water
-1 teaspoon sea salt
-juice of half a lemon
-3 tablespoons nutritional yeast (gives cheesy flavor)
-1/8 teaspoon turmeric
-14 oz. can diced tomatoes with green chiles1. In a high-speed blender/food processor, combine the first six ingredients, plus the liquid from the can of diced tomatoes and green chiles.
2. Blend until you reach a smooth and creamy sauce
3. Stir in green tomatoes and chiles by hand, adjust flavors to taste.
5.Baked Zucchini Fries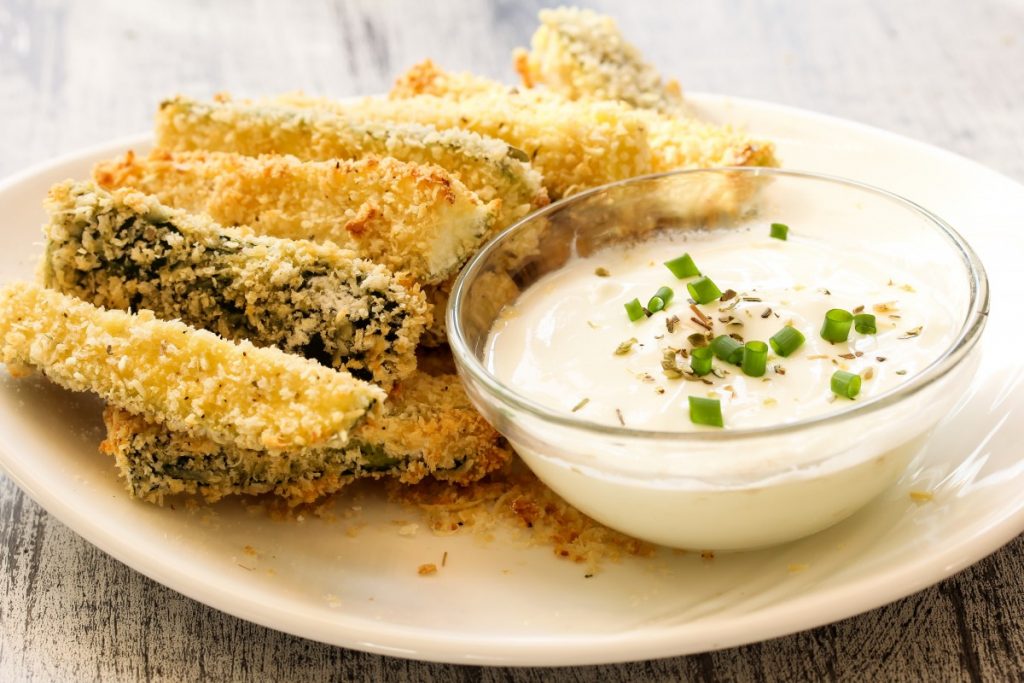 You will need:
-zucchini, cut into strips
-whole wheat panko
-whole wheat flour
-garlic powder, salt, and pepper to taste
-1 egg whisked
Sprinkle zucchini sticks with whole wheat flour (light coating), then dip each one into the egg, then into the whole wheat panko to coat, and onto a sprayed baking sheet. Bake the sticks at 400 degrees for about 20 minutes, flipping halfway through. Serve with yogurt dip or as is.
6. Boneless Chicken Wing Bites

Simply marinate chicken breast with BBQ sauce and hot sauce, or buffalo sauce. Cut into bite size pieces and bake at 350 degrees for 15-20 minutes
7. Tortilla Veggie Rollups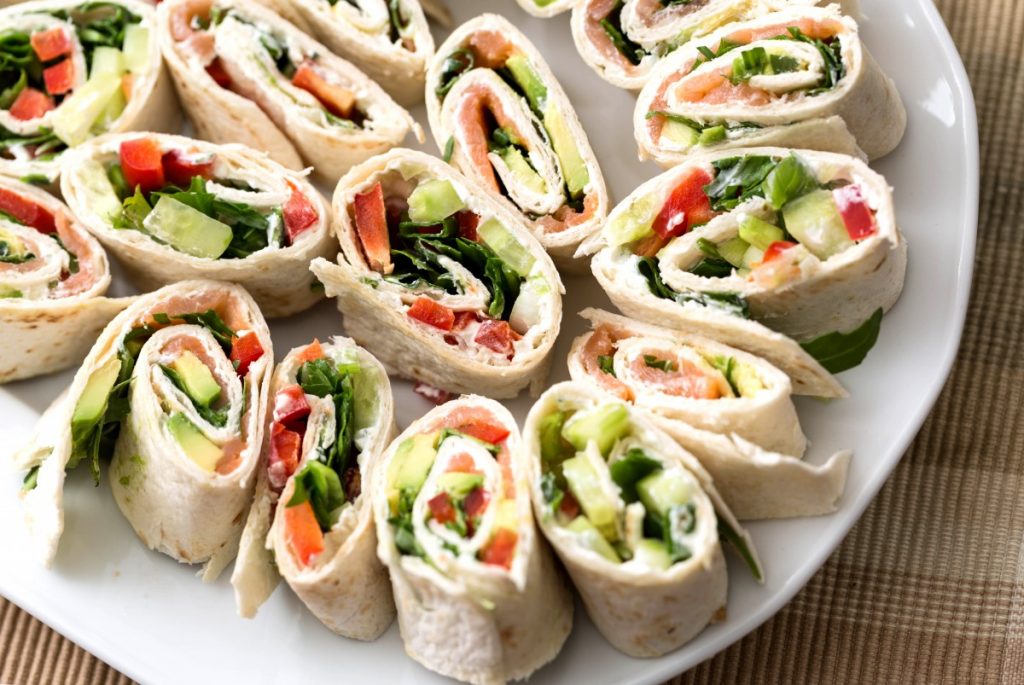 You will need:
-whole wheat or low carb tortillas
-veggies of choice
-Hummus or Laughing Cow cheese wedges
take each tortilla and spread with Hummus or Laughing Cow cheese spread. Add veggies of choice, roll up the tortilla, and cut into bite size pinwheels.