With a packed schedule and busy weekdays, getting a healthy homemade dinner on the table might not be the most realistic thing. Solution #1 is to have a meal prep day. Solution #2: If you missed your meal prep and have to make dinner "in a pinch", it is helpful to have some fast and easy "back pocket recipes" that you can make quickly instead of letting takeout food win for the evening. After a long day, cooking might not be the most exciting activity to you. That is why we have put together 5 weeknight dinners (for each day of the week) that can be made in a very short amount of time with minimal dishes, as long as you have all the ingredients on hand. If you don't, maybe you have similar ingredients you can experiment with as a replacement.
1. Sheet Pan Fajitas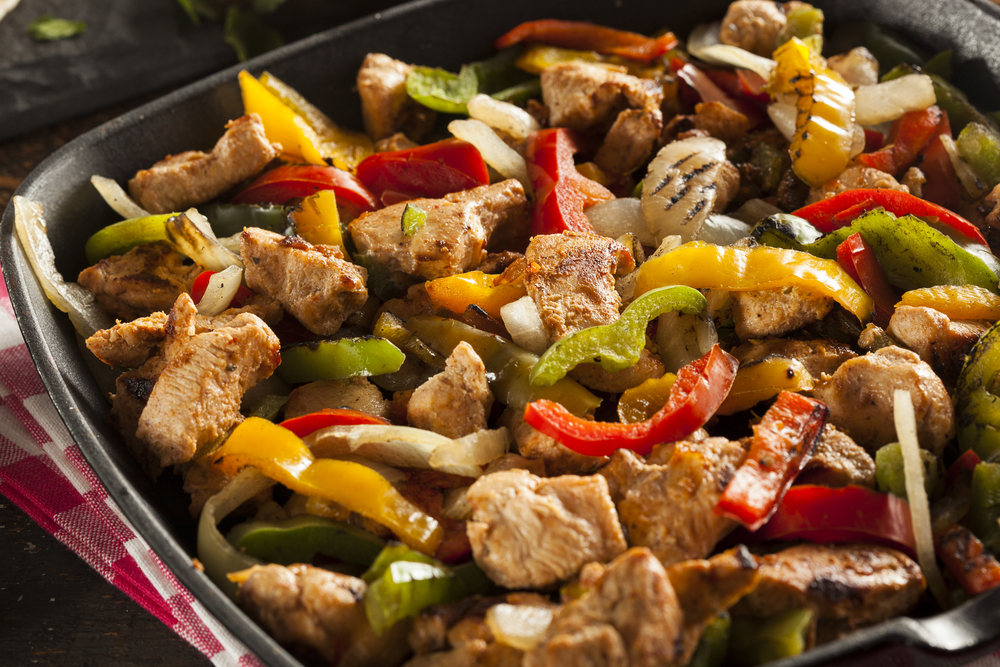 You will need:
Protein of choice (1lb will make about 3-4 servings)
red,yellow,and/or orange, and green bell peppers
Yellow onion
Additional veggies if desired
Olive oil
Taco seasoning (or your own spice blend)
Step 1: Choose your protein (chicken, steak, shrimp, etc): slice into 1/2 inch thick strips (or if its shrimp keep them whole) and pre-heat your oven to 400 F and coat a baking sheet with avocado or olive oil
Step 2: chop up bell peppers, onions, and any other veggies (or buy pre-chopped)
Step 3: Spread veggies and chicken strips on the baking sheet
Step 4: sprinkle taco seasoning evenly over the chicken strips
Step 5: drizzle 1 tbsp olive oil over the pan and toss everything to coat evenly and spread in one layer
Step 6: Roast in the oven for about 20 minutes until chicken is cooked, tossing halfway through cook time.
Step 7: wrap tortillas of choice in foil and warm in the oven during the last 5 minutes of cooking.
Step 8: Serve !
2. Sausage & Veggie Foil Packets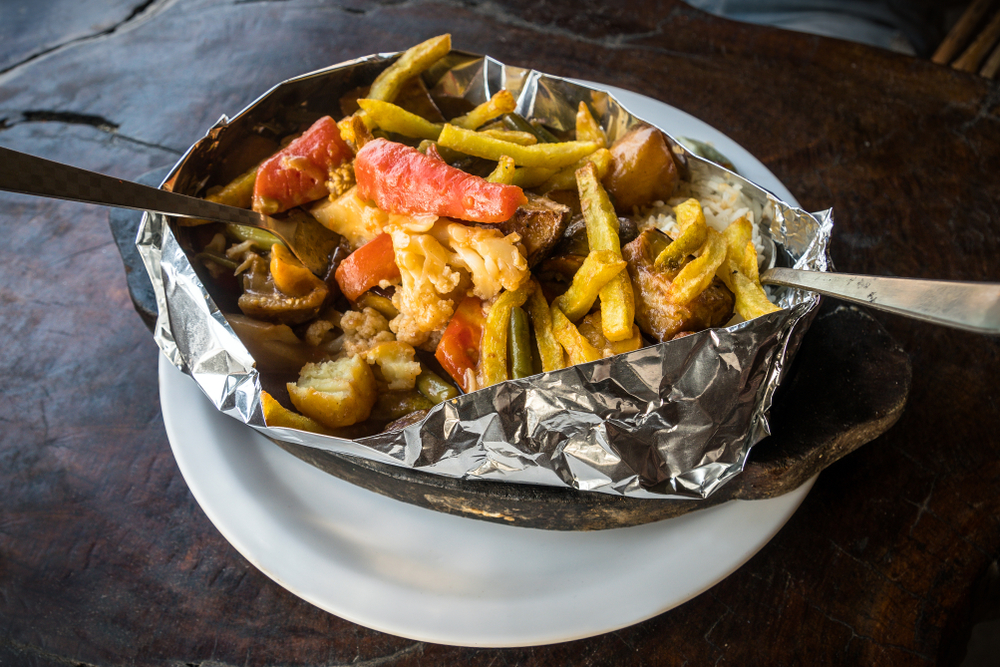 You will need:
Pre-cooked chicken or turkey sausage
Baby potatoes or sweet potato chopped into bite size pieces
veggies of choice, chopped
Olive oil or other cooking oil
Step 1: Slice sausage into bite size pieces
Step 2: gather chopped veggies of choice
Step 3: Place one chopped sausage link with desired veggies into a sheet of tin foil, drizzle with olive oil, and close foil packet.
Step 4: Repeat for however many servings you are making
Step 5: Cook the foil packs on the grill or oven preheated to 375 for about 10-15 minutes, until veggies are tender and sausage is browning.
3. One pot veggie pasta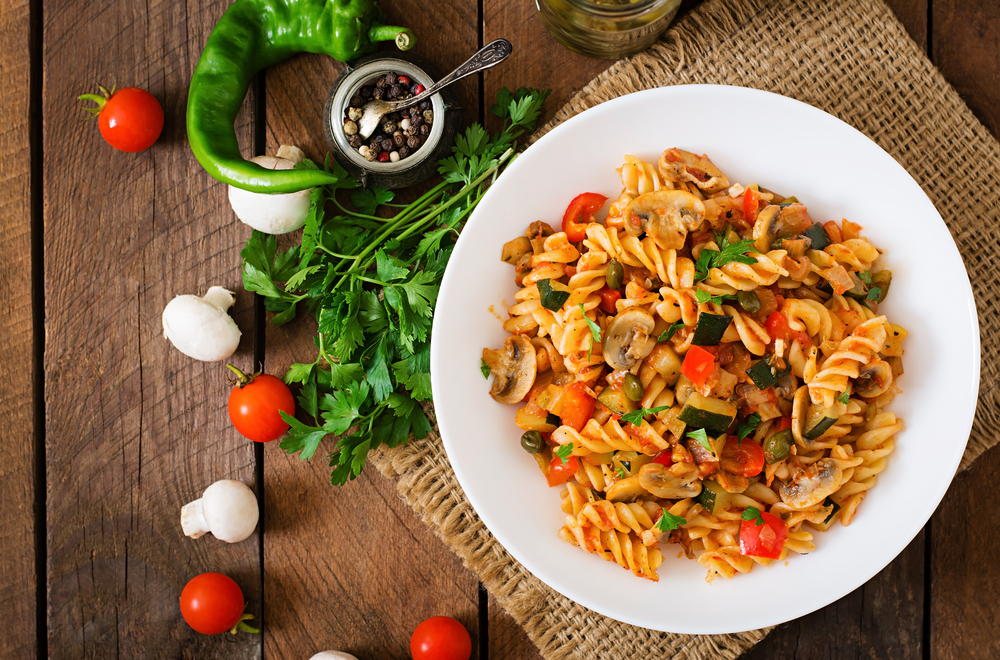 You will need:
2 cups chopped mushrooms (can omit and sub with another veggie like zucchini)

1/4

 

teaspoon

 

salt

1/4

 

teaspoon

 

pepper

1/4

 

teaspoon

 

garlic powder

1/2

 

cup

 

sun dried tomatoes

 

oil drained off and chopped into small pieces

2

 

cups

 

chickpea or lentil pasta

 (6.5oz)

2

 

cups

 

chicken or vegetable stock

3

 

cups

 

spinach

1

 

cup 

shredded mozzarella
Step 1: In a medium pot, combine the mushrooms (or veggie of choice), salt, pepper, garlic, sun dried tomatoes, pasta, and stock.
Step 2: Cover, bring to a boil, reduce heat, then simmer for 10 minutes, stirring every 2 minutes.
Step 3: Stir in the spinach and cheese until cheese is melted.
Step 4: Serve! If you want to add more protein, add in some leftover chicken or shrimp.
4. Stuffed Caprese Chicken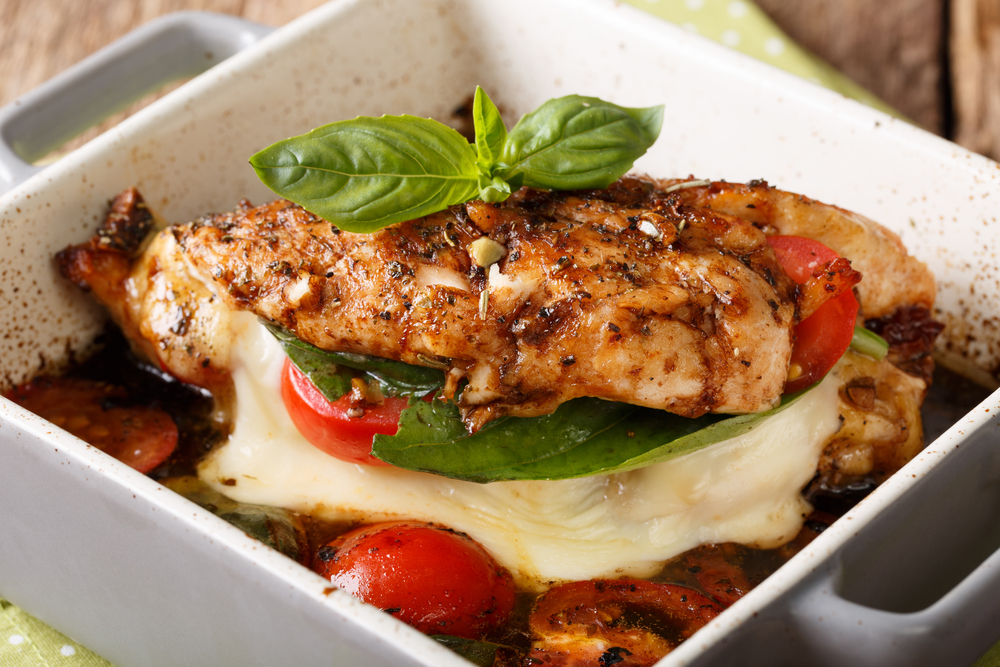 You will need:
4 boneless, skinless chicken breasts (makes 3-4 servings)
Fresh mozzarella cheese, cut into 1 inch thick rounds (1 for each chicken breast)
basil leaves
Tomatoes, sliced
balsamic vinager
pesto (optional)
Step 1: Preheat oven to 400°. On a cutting board, make 5 to 6 slits in each chicken breast, do not to cut through completely.
Step 2: Transfer to a small baking sheet and drizzle it with olive oil
Step 3: season chicken all with salt, pepper and Italian seasoning. Stuff each breast with mozzarella and sliced tomatoes. drizzle with balsamic
Step 4. Bake until chicken is cooked through, about 25 minutes. Garnish with fresh basil and optionally, a touch of pesto sauce.
5. One Pan Peanut Chicken Stir Fry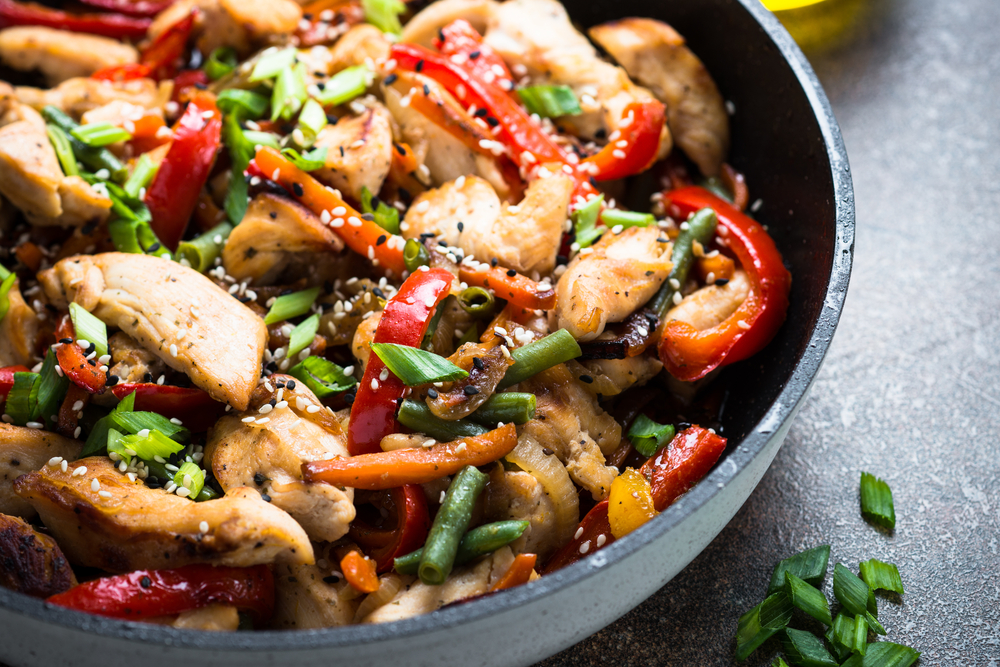 You will need:
8 oz zucchini noodles (buy pre-zoodled for convenience)
1/3 cup water
1/4 cup soy sauce or liquid aminos
2 tsp sesame oil
1/4 cup natural runny peanut butter
2 tsp coconut sugar (or honey)
1 tablespoon lemon juice
1.5 tsp garlic powder
1/2 teaspoon crushed red pepper flakes
1 pound boneless skinless chicken breasts, cut into 1/2-inch strips
desired chopped veggies, fresh or frozen (stir fry blend in freezer section works great)
olive oil
Step 1: In a small bowl, combine water, soy sauce, peanut butter, sesame oil, brown sugar, lemon juice, garlic and pepper flakes; whisk and set aside.
Step 2: In a large skillet or wok, stir-fry chicken in a drizzle of olive oil until no longer pink.
Step 3: Add the veggies in and move around until cooked or defrosted.
Step 4: Add sauce mixture to skillet and toss in zucchini noodles. Toss lightly until combined and serve!