Avocado toast is the new trendy breakfast on the block. It tastes great, and avocado has a ton of health benefits, including reducing inflammation. Try out these fun twists on a soon to be classic.
1. Out of Toast? No problem, Use Sweet Potato!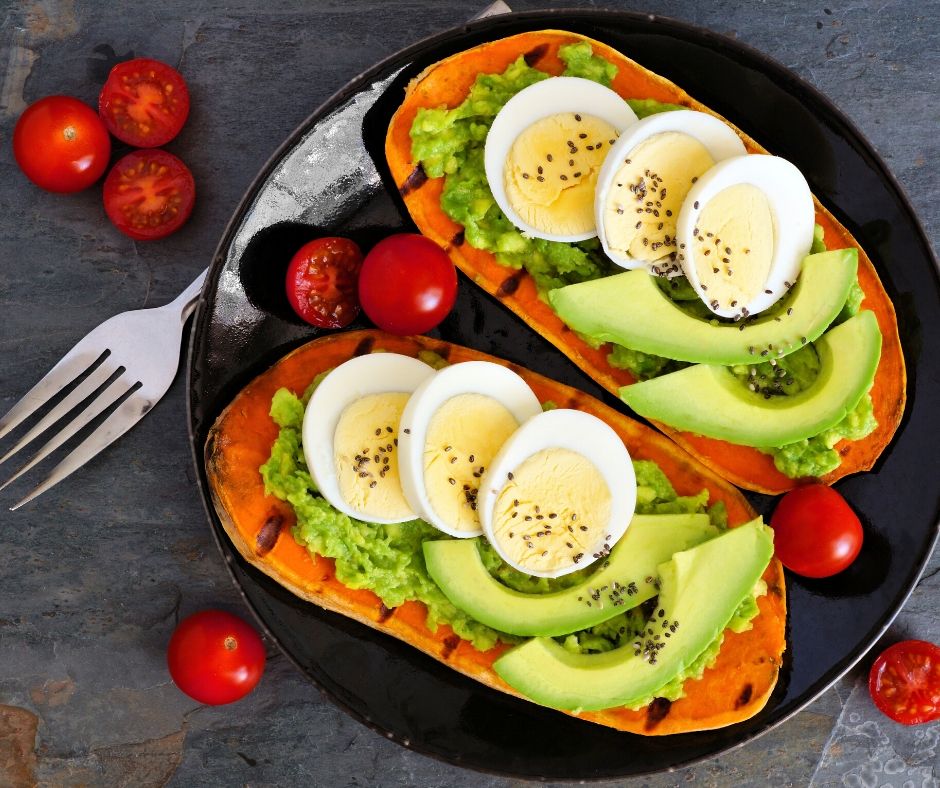 Slice your sweet potato long ways into about 1/4-inch thick slices. You can microwave it first to make it easier to slice. Then stick the slices in the toaster and top with your avocado toast essentials.
If you want a handy shortcut, try "Sweet PotaToasts" by Caulipower.
2. Try it on Sourdough Bread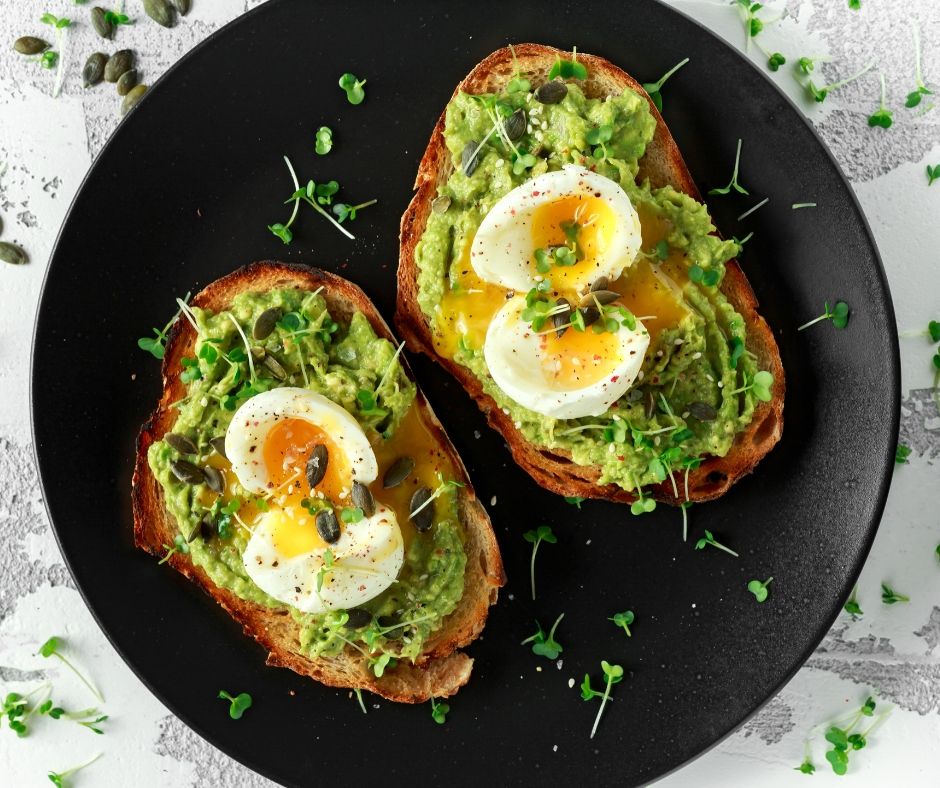 Sourdough bread not only has a unique flavor, but it contains higher levels of antioxidants than other breads, and its lower phytate levels allow your body to absorb the nutrients it contains more easily. Try to opt for a whole grain sourdough bread.
3. Spice it up with Turmeric & Red Pepper Flakes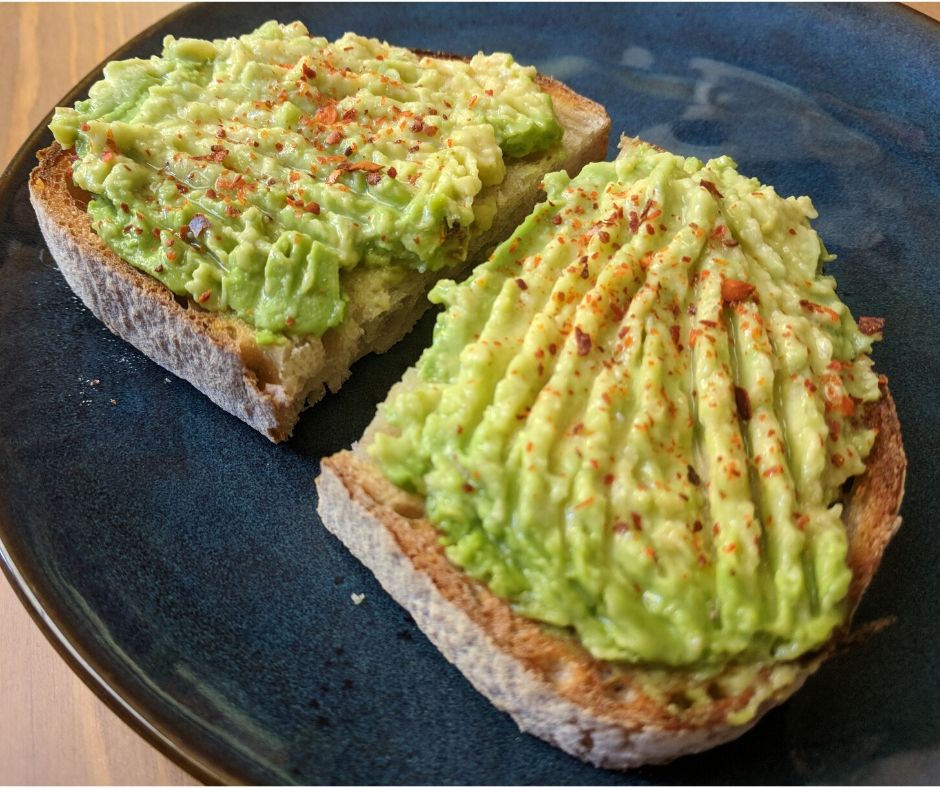 Avocado is subtle in flavor on its own, so the spices you can add to it are endless. Try adding turmeric powder, salt, and pepper to taste into the avocado mash, and top with red pepper flakes for heat.
4. Mix Hummus into your Avocado Mash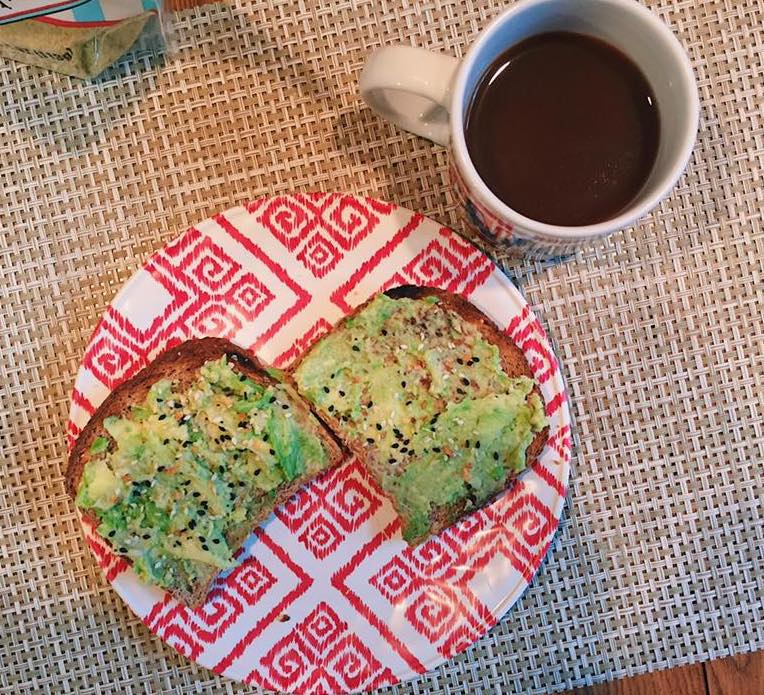 To add more fiber and flavor to your avocado mash, mix in some hummus, and optionally top with "Everything Bagel" seasoning
5. Rainbow Avocado Toast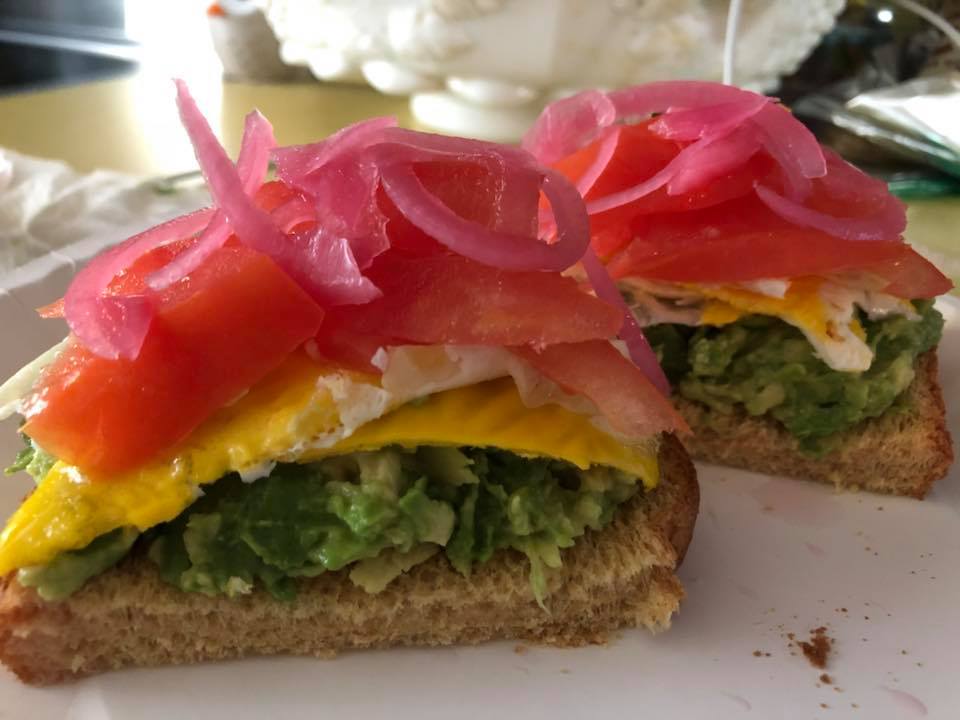 Pile your avocado toast high with colorful ingredients.
Pictured: Avocado mash, egg, tomato, pickled onion.
Other colorful combinations to pile on top of your avocado:
-cucumber & lox
-radish & shredded carrots
-arugula & tomato
Want to lose weight and actually keep it off? (for reals)