Holiday Treats: sometimes you just wanna have them the old fashion way, but, sometimes, a healthy twist is welcome! Check out these 5 Baking Hacks to lighten up your holiday favs.
(you might not even notice the difference!)
1. Protein Cookie Dough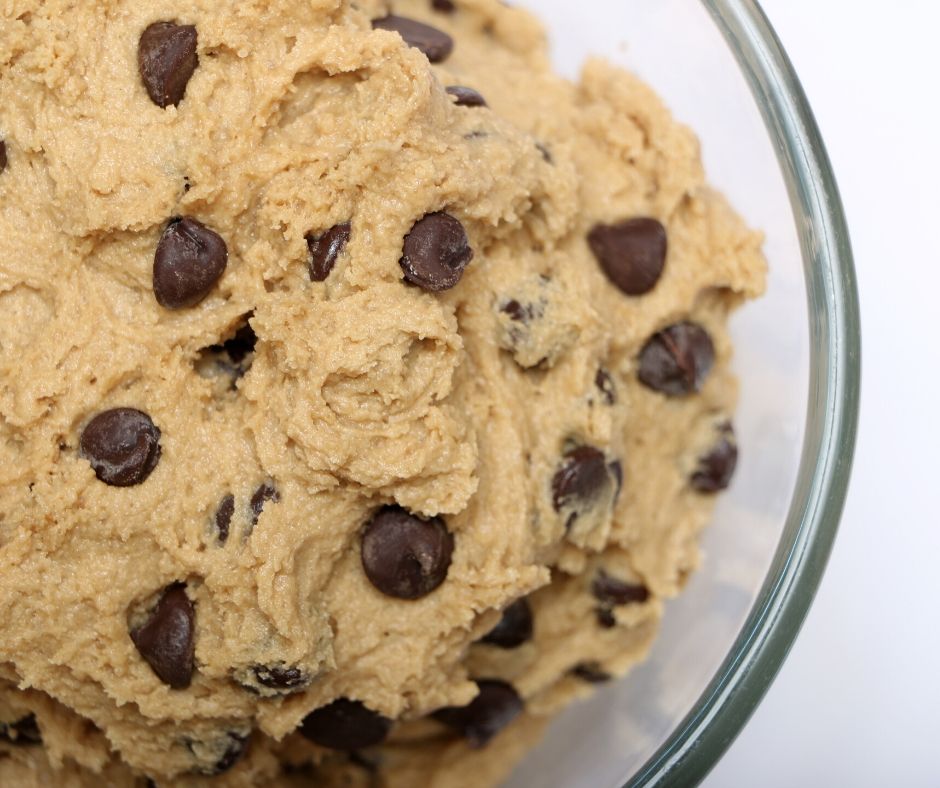 For those times when you want to just dig into a tub of raw cookie dough, you can, but if you want to make a healthy holiday treat out of it, this will do the trick! Customizable, fun to eat with a spoon or roll into cookie dough balls. Cookie dough balls = Great holiday treats
For one serving, mix:
2 tbsp of coconut flour
2-3 tbsp protein powder flavor of choice
1 tbsp nut butter (almond or cashew butter, or peanut butter)
milk of choice to consistency
optional: Lily's chocolate chips
Directions:
Combine coconut flour, protein powder, and nut butter in a bowl. Add milk or liquid of choice 1 tbsp at a time and mix until cookie dough consistency is reached. Add chocolate chips or add-ins of choice. Eat with a spoon or roll into balls to make cookie dough "bites" for more portable snacking.
2. Holiday Treat: Flourless Peanut Butter Cookies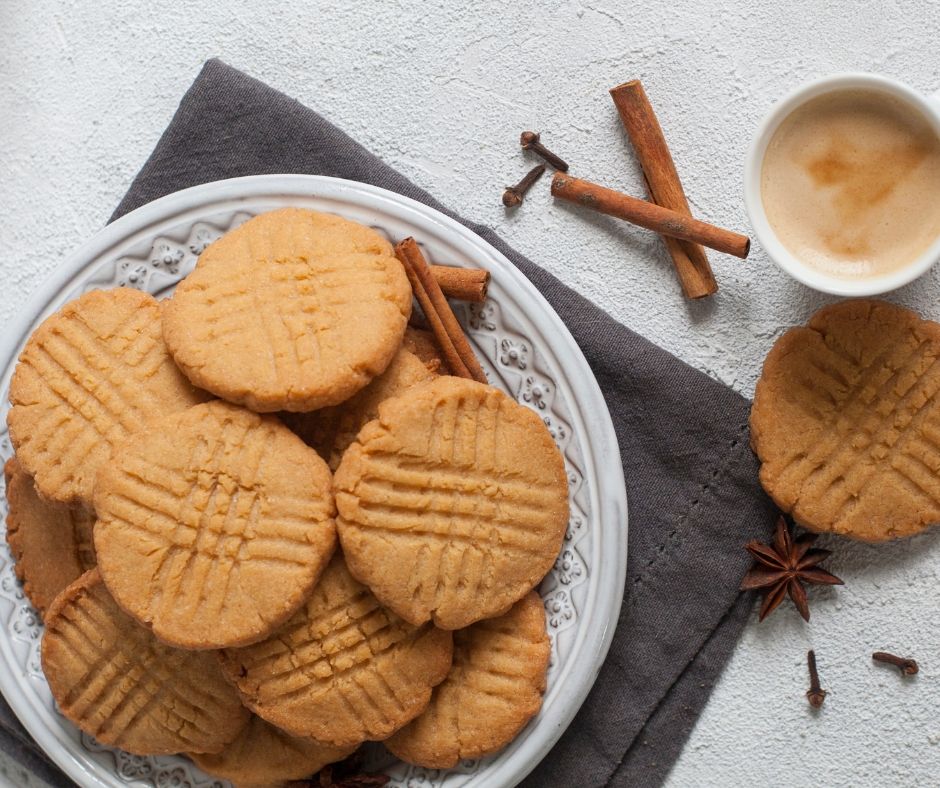 We ditched the flour in this recipe which makes them gluten free, so safe for your Celiac friends, and lower in carbs. We also used coconut sugar in place of table sugar/brown sugar, making this recipe refined sugar free. (we know how it sounds- we swear they still taste good!)
Ingredients:
1 cup natural creamy peanut butter
1 egg
1 tsp vanilla
1/2 cup coconut sugar
1/4 cup Pyure Stevia
Directions:
Preheat oven to 350
combine all ingredients in a bowl and mix well
Roll dough into one inch balls and place on cookie sheet. Use a fork to press down on each cookie twice, making a cross-hatch.
Bake for 8-10 minutes
3. Healthified Snickerdoodles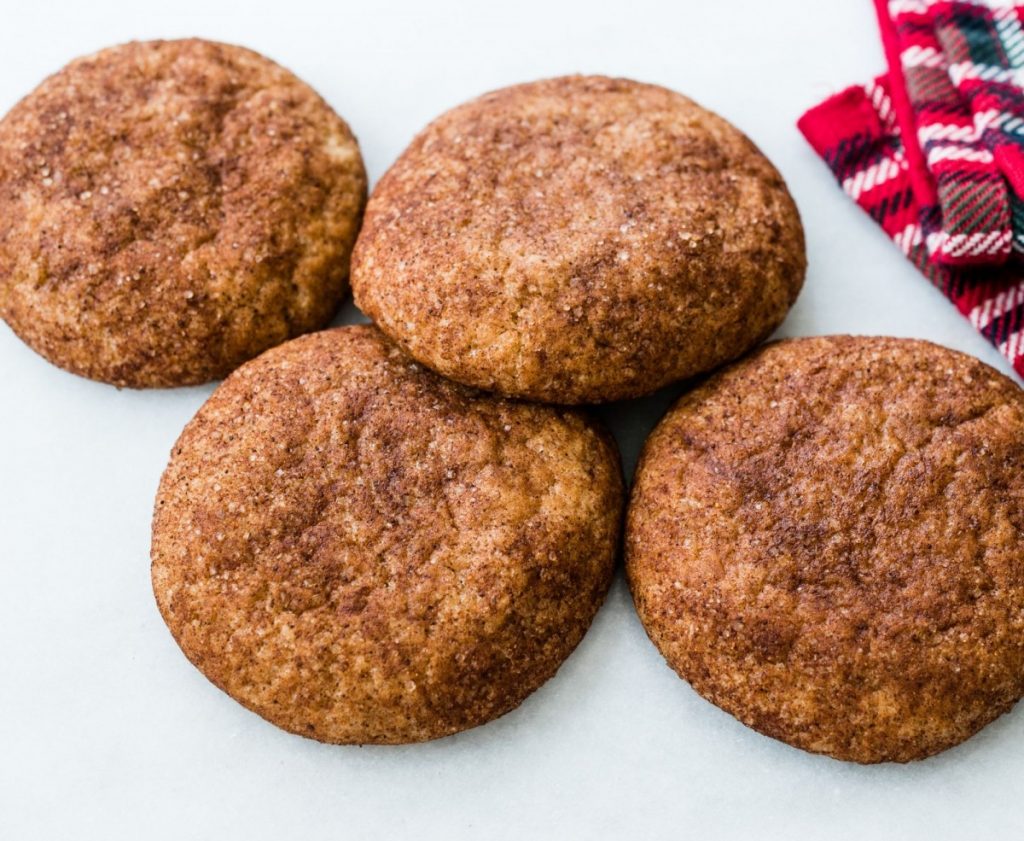 Oat flour in place of white flour, and coconut oil in place of butter for a dairy free alternative! To make these gluten free, just be sure to purchase certified gluten free oats. These make for yummy holiday treats!
Ingredients:
1 egg white large
1/4 cup molasses
1/2 cup coconut oil melted
1/2 tsp vanilla extract
1/4 cup Pyure Stevia
1 1/4 cup oat flour
1/2 tsp cinnamon
1/2 tsp cream of tartar
1 tsp baking soda
pinch of salt
Directions:
Preheat oven to 350 and line a baking sheet with parchment

In a bowl, combine egg white, molasses, vanilla extract, salt, and sugar, whisk until combined

In a separate bowl, combine oat flour, baking soda, cinnamon and cream of tartar (put through sifter if you have to get rid of lumps). Mix in about a tbsp of the flour mixture before then adding the melted coconut oil (will prevent it from hardening) and mix well to combine. Continue adding in flour slowly while folding it into the wet ingredients.

Chill batter for 20 minutes in the fridge.

Drop batter by rounded tablespoon onto the prepared baking sheet and bake at 350 F 10-12 minutes until golden brown.

Remove from the oven and sprinkle with cinnamon

Transfer to a wire baking rack to cool.
4. Iced Peppermint Mocha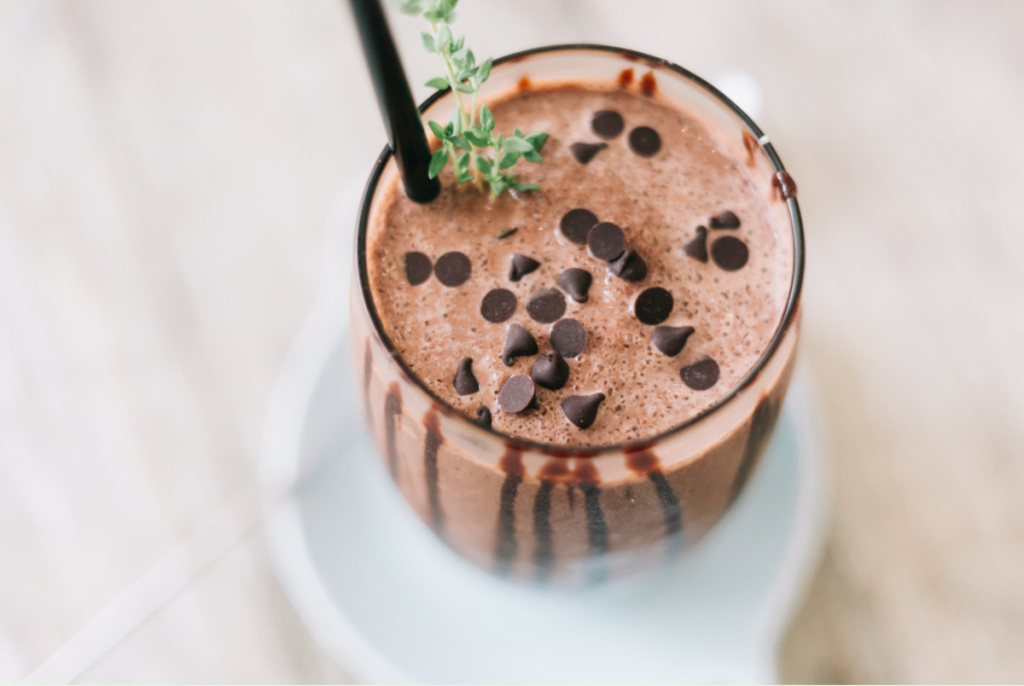 Skip the coffee shop and blend this up at home. It's sure to fill you up with 26 grams of protein and no sugar.
1/2 cup chilled coffee
1/2 cup unsweetened almond milk
2-3 drops peppermint extract
1 scoop NM Chocolate Protein Powder
optional: few ice cubes.

Put all ingredients in a blender, blend and enjoy!
5. Protein Hot Chocolate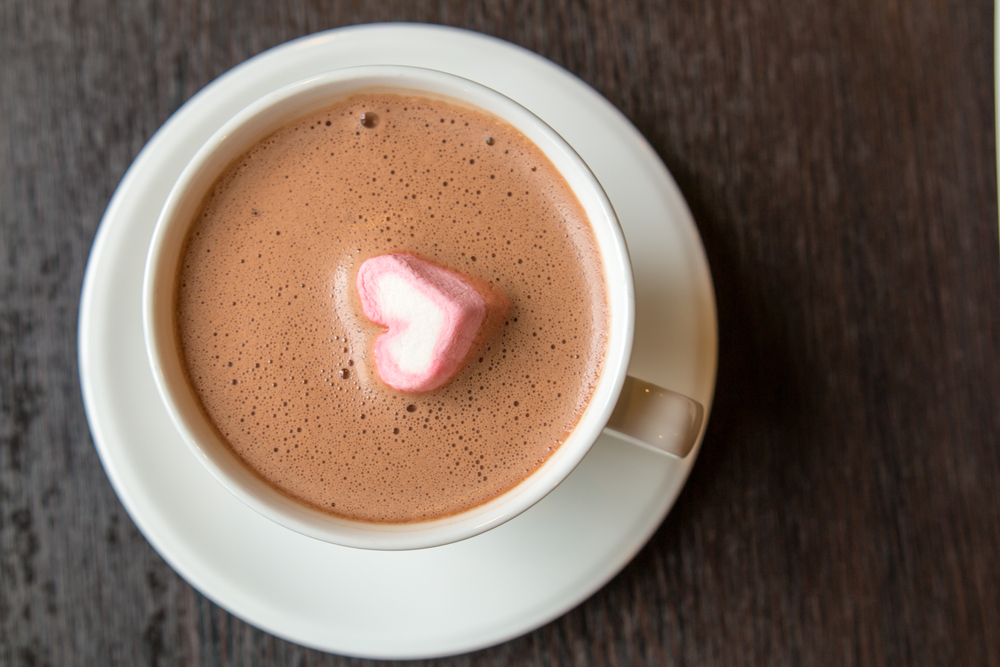 What's winter time without hot chocolate? This recipe uses dairy free milk, cocoa powder, and a bit of chocolate whey protein to make a decadent warming treat.
Ingredients:
1 cup unsweetened cashew milk
2 tsp unsweetened cocoa powder
stevia to taste
dash of salt (to bring out chocolate flavor)
Directions:
Heat milk in a saucepan over medium heat until hot.
Add the protein powder, cocoa powder, and stevia and whisk well until well combined. Add dash of salt.
**If you microwave, combine all ingredients in a mug and microwave for 2 minutes. Use a handheld milk frother or whisk vigorously until no clumps.
Serve hot!
Optional: add in a drop of peppermint extract for a peppermint hot chocolate.