It's Back to School season which means whether you are a student, a parent, a teacher, or just have to get up and get out the door quicker than you can even say the word "breakfast", you probably are at risk for skipping breakfast.
We got you covered! Starting your day with one of these breakfast options will ensure a healthy start to the day.
1. All-in-one Protein Shake.
This protein shake has everything you need for a complete meal: protein, complex carbs, and healthy fats!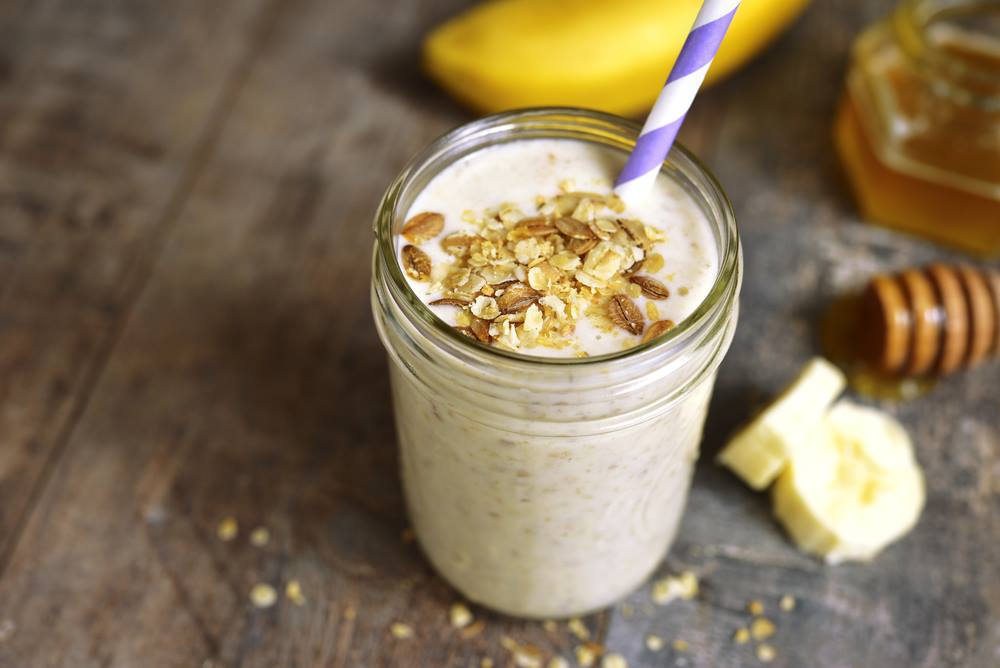 1 scoop NM Vanilla or Chocolate Protein Powder
1/4 cup rolled oats
1 frozen banana
1.5 cup unsweetened almond milk (optional: cut almond milk to 1 cup and add 1/2 cup coffee to the shake)
1 tbsp chia seeds
1/2 tsp cinnamon
Blend & take with you!
2. Toaster Waffle with Nut Butter
Toast, spread, go!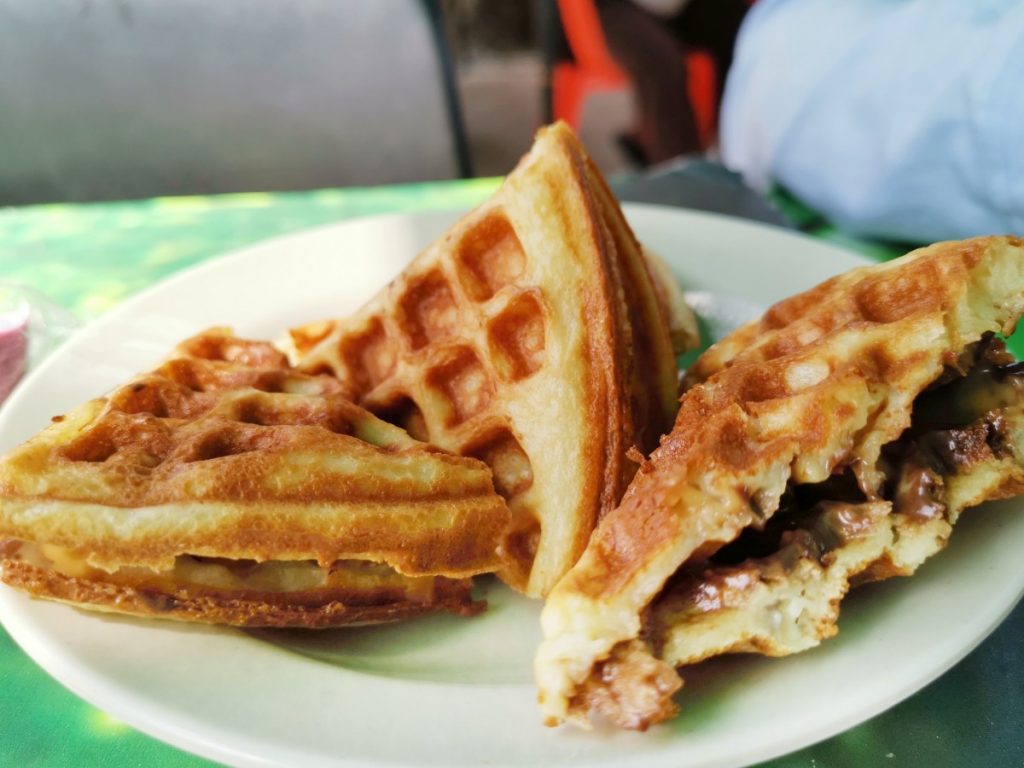 1 of our favorite healthy frozen waffles: Vans GF, Birch Benders, Kashi, Kodiak Cakes.
2 tbsp nut butter of choice: almond, cashew, sunbutter, peanut butter, etc. This protein will keep you full for a while!!
3. Overnight Protein Oatmeal
Make this the night before and all you need to do in the morning is take it out of the fridge. Don't forget a spoon (we made that mistake first so you don't have to!)
1/2 cup rolled oats
1/2 cup unsweetened nondairy milk
1/2 scoop NM Vanilla or Chocolate Protein
1 tbsp chia seeds or nut butter of choice.
optional: drop of vanilla extract, dash of cinnamon.
Combine all ingredients in a jar, mix well, and refrigerate overnight. In the AM, just grab it and go! Optionally top with fresh berries.
4. Yogurt Parfait
Jazz up your container of yogurt to make a nutrient packed meal!
1 container flavored greek yogurt (we love Oikos triple zero, Two Good, and Siggi's due to their low sugar content!)
2 tbsp chopped nuts
2 tbsp granola
1/2 cup fresh berries
Combine ingredients in a portable container and go go go!
5. Blueberry Microwave Mug Muffin
Sweet tooth in the morning? This Protein Blueberry muffin can be made in just a few minutes in the microwave and is super satisfying.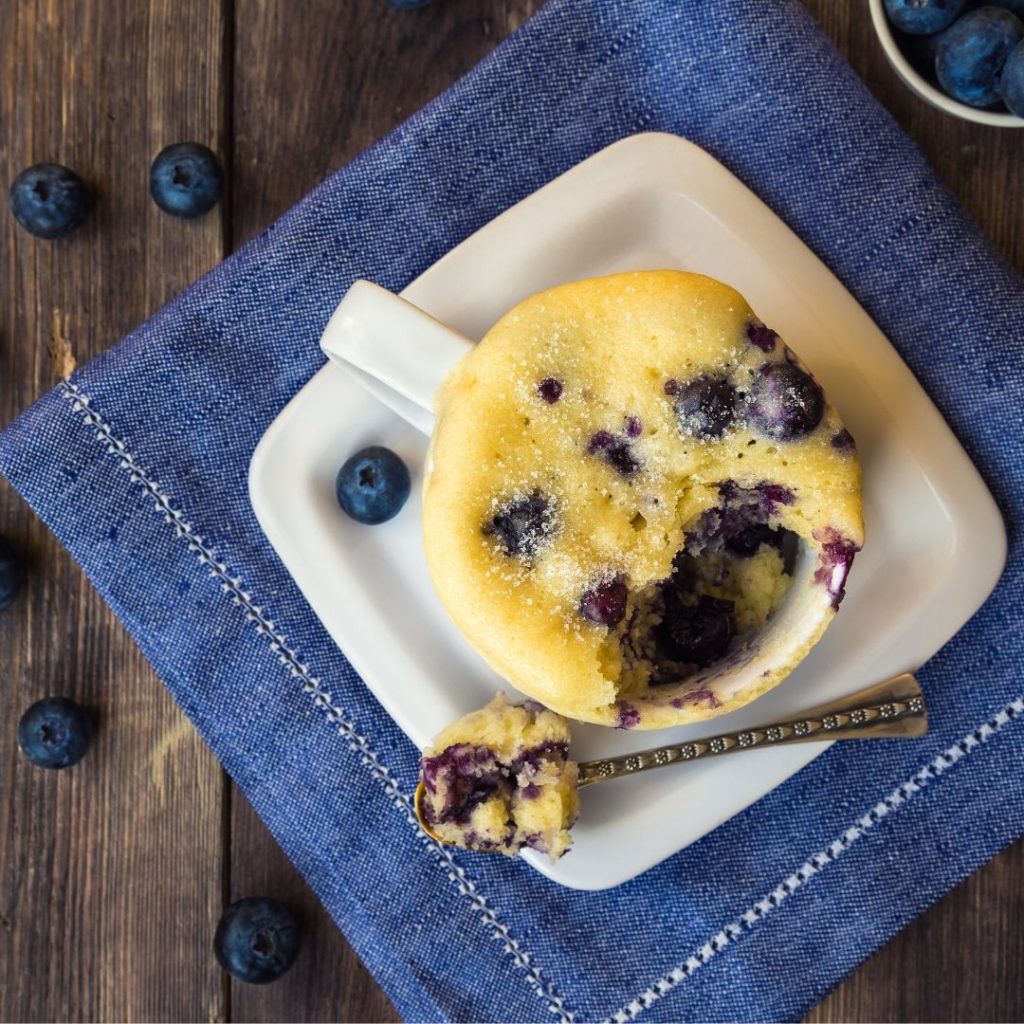 2 tbsp coconut flour
2 egg whites
1 tbsp plain or vanilla Greek yogurt
2 tbsp unsweetened almond milk
1/2 tsp baking powder
1 tsp stevia
handful of blueberries
Mix all of the ingredients. Pour in a sprayed mug and microwave for 1:30-2:00 minutes. Enjoy!
TIME HACK: measure out the dry ingredients ahead of time and store in a small ziplock bag. In the morning, empty into your mug and add the wet ingredients.