Condiments: they make meals exciting, they add flavor and zest! But we know that certain condiments should be used with caution as they may contain lots of additives, processed oils/sugars, and may be an extremely concentrated source of calories. However, there happen to be quite a few condiments that are actually EXTREMELY low calorie, made with healthy ingredients, and can be used with reckless abandon to spice up your staple meals,
Horseradish: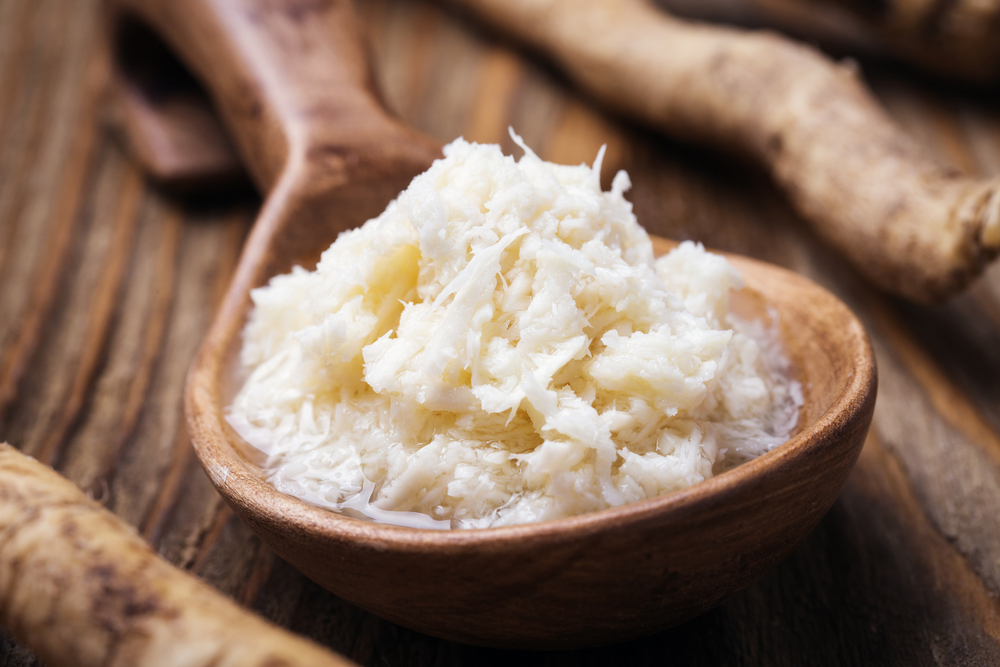 Horseradish is a mamber of the Brassicaceae family, and its intense flavor is reflective of its intense health benefits as well!  Health benefits include boosting the immune system, fighting cancer, curbing high blood pressure, supporting healthy digestion, strengthening bones, supporting healthy pregnancy, enhancing performance, and alleviating respiratory conditions. Just a teaspoon or two on a sandwich is all you need to reap some benefits and delicious flavor with hardly any calories.
Salsa: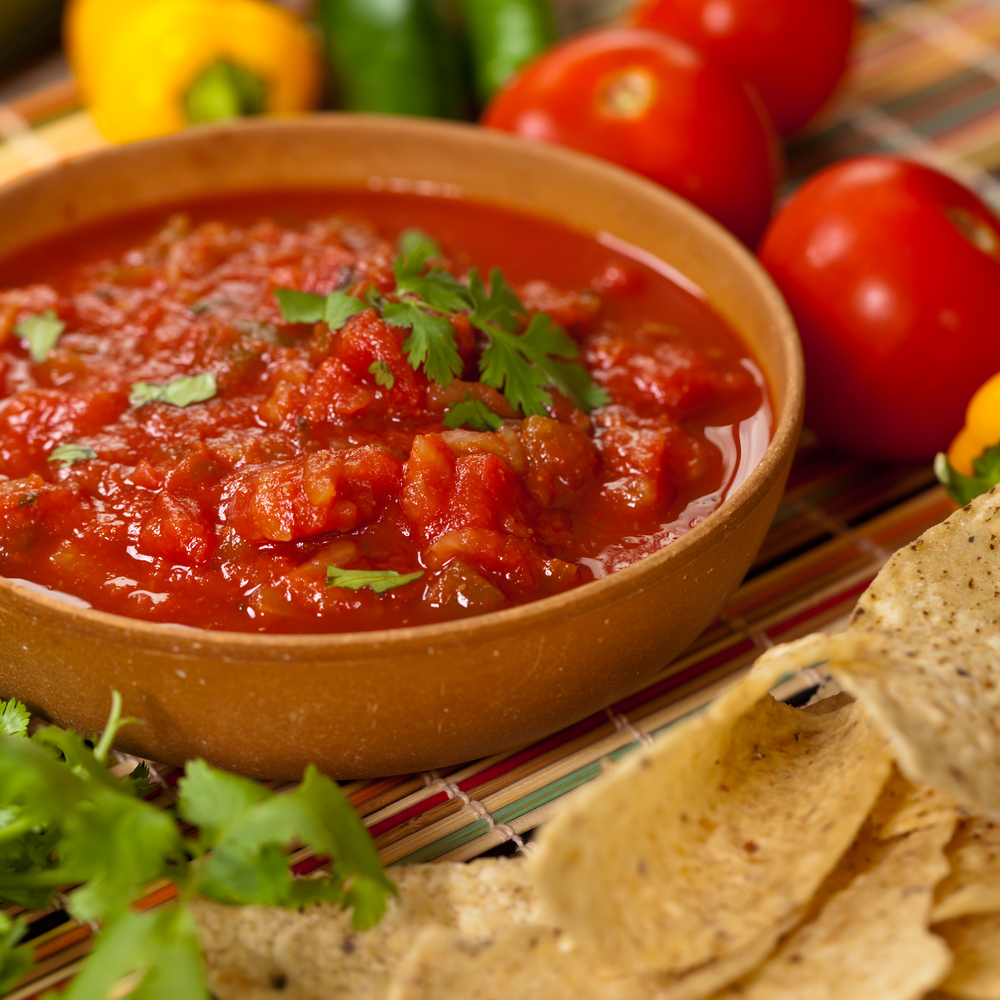 Many store-bought salsas available feature basic, quality ingredients like tomatoes, onion, jalapenos and spices. An nutrient-rich condiment that is super low calorie but offers a lot flavor and fresh ingredients! Making your own homemade salsa is ideal as it minimizes added salt and preserving ingredients, however store bought will do and is still a healthy addition to a meal!
Hummus: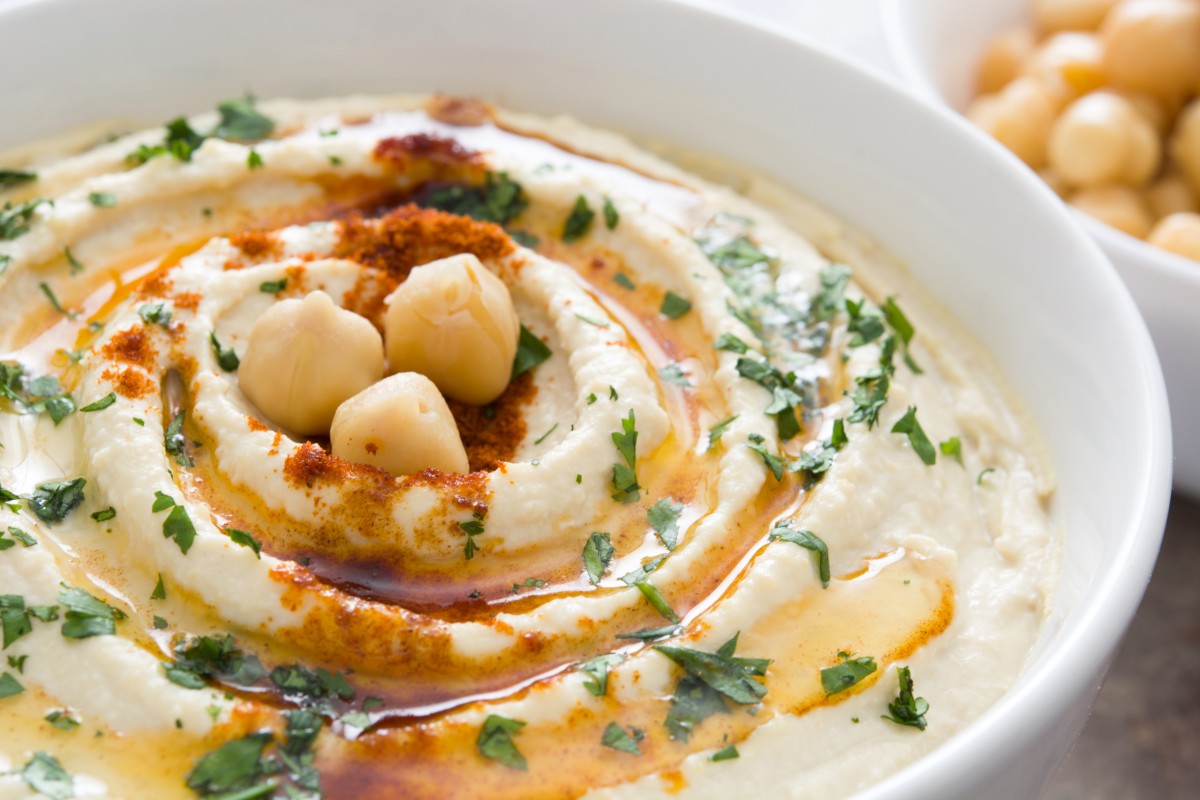 A staple in Mediterranean diet, hummus is a whole food based condiment/spread/dip! Beans, sesame tahini, olive oil, lemon, and garlic are the basic ingredients in hummus and have been shown to be heart-healthy and strong anti-inflammatory foods. Use hummus on salads, veggies, sandwiches, or even on toast with eggs. You can also use it as a base for a salad dressing!
Mustard: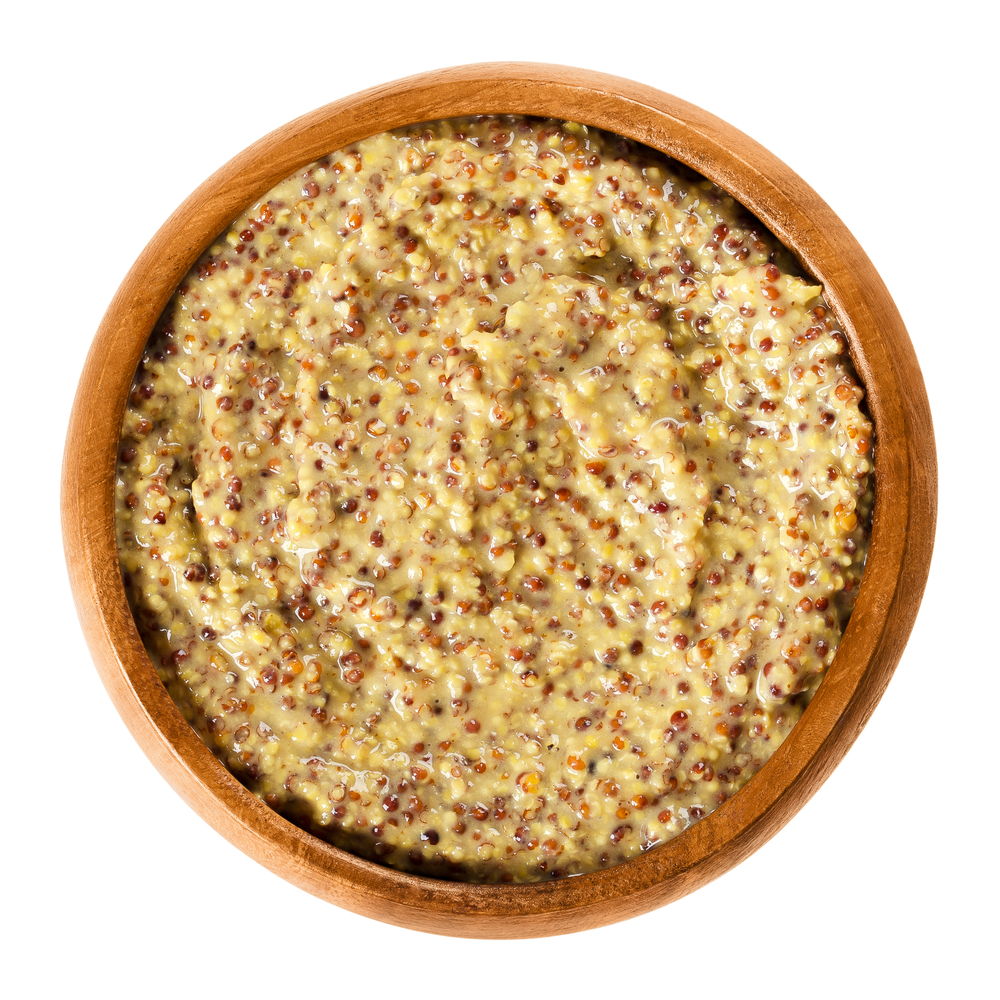 at 3 cals per teaspoon, mustard is one of the lowest calorie condiments among the popular ones. Not to mention it contains many antioxidants, vitamins, and minerals that offer benefits to digestion, skin & hair health, and cancer protection. With so few calories, feel free to pile it on, or even use it as an ingredient for homemade salad dressings, marinades, and sauces!
Tzaziki Sauce: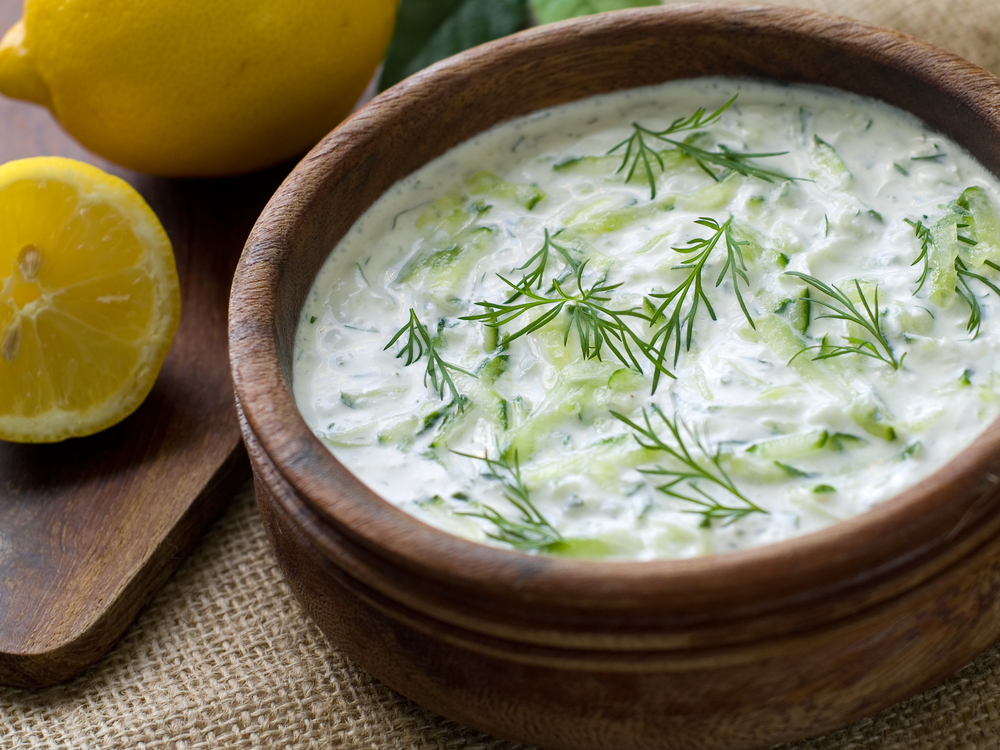 On the creamy side BUT still manages to fit the "low calorie" condiment profile. Made with lowfat yogurt, cucumber, lemon juice, and spices, tzaziki sauce adds tons of flavor and creaminess to salads, meat, fish, and really any other dish! It also makes for a great dip for veggies.
Trader Joe's Cold Pressed Salad Dressings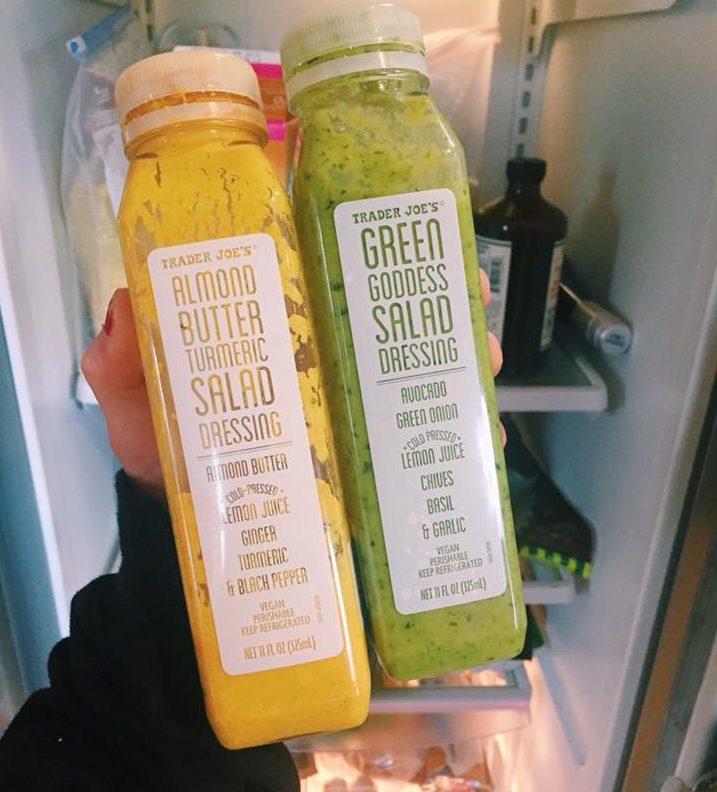 This is a TJ's favorite of ours. Not only is this dressing oil free, but it is made from all whole food ingredients such as almond butter, turmeric, lemon juice, and spices. Turmeric has powerful anti-inflammatory compounds, making this dressing a powerfully healthy addition to your salads and meals.
Homemade Healthy Dressings:
Hummus Salad Dressing:
3 tbsp plain hummus
2 tbsp apple cider or balsamic vinegar (or 1 tbsp of each)
1 tbsp lemon juice
1 tsp dijon mustard
1/2 tsp grated ginger
1/2 clove garlic (opt)
salt & pepper to taste
Whisk all ingredients together untul well combined or combine in a high speed blender and blend until smooth.
Thai Peanut Vinaigrette:
2 tbsp low sodium soy sauce or

 

coconut/liquid aminos
2 tbsp apple cider vinegar
1 tbsp honey
1 tsp toasted sesame oil
2 tbsp creamy, runny peanut butter
1 clove garlic minced
1 inch fresh ginger minced or 1/2 tsp powdered
Sriracha to taste for heat, optional
Whisk all ingredients together untul well combined or combine in a high speed blender and blend until smooth.
Creamy Avocado Cilantro Dressing:
1/2

 medium 

avocado, mashed

3

 

tablespoons

 

lime juice

3/4

 

cup 

water

1

 

cup

 

fresh cilantro

 

, loosely packed

1

 

clove

 

garlic

 

, minced

1 tsp olive oil
1/2 tsp salt or sea salt
black pepper to taste
Combine all ingredients in a high speed blender and blend until smooth!