EVERYBODY has their own reasons as to why preparing a healthy meal just does not fit into the daily schedule. Some days, you are more pressed for time and your plan A meal is just not going to work. Having some plan B go-to meals are extremely helpful in these situations because they can save you from resorting to takeout or the unhealthy convenience foods. Think about having some of these on hand or at home all the time just incase!
1.Rotisserie Chicken
For when you need to feed the fam, too. Let's face it - Sometimes (or a lot of the time) the day does not go according to plan and you find yourself coming home late, and the dinner you planned on making is a bust. Rather than picking up unhealthy takeout, you can count on a rotisserie chicken as a whole family-pleasing, no brainer main dish.
2. Healthy Frozen Meals
While your average frozen TV dinner is packed with sodium, preservatives, and chemicals, there are a couple brands you can rely on that use simple, real ingredient meals that are simply prepared and frozen for convenience without sacrificing nutritional value. We're not talking about the "diet" brands which shall not be named. Try a brand like "evol" or "Amy's", turn over the box and you'll notice that you can read every ingredient.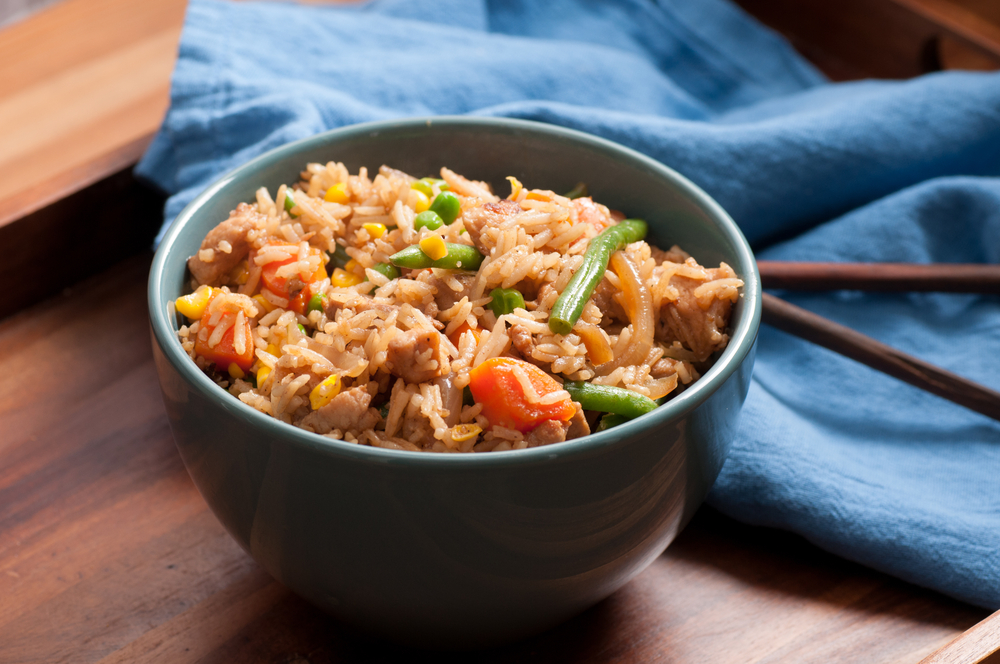 3. Protein Smoothies
Especially if you need something on the go that doesn't require a fork and knife, protein shakes are perfect. Not only are they quick and easy to both make and drink, but you can put a lot of stuff in them to customize a perfect meal. Add in veggies and fruit for tons of nutrition and protein powder for sustained energy!
4. Sheet Pan Shrimp & Veggies
One of the fastest cooking proteins is shrimp - dinner doesn't have to take tons of work. Pre-heat your oven to 400, throw some shrimp onto the pan with a little olive oil, salt, pepper, and other spices of choice. Throw any and all veggies you have into the mix on the same pan and cook for 6-8 minutes until shrimp cooked and veggies tender.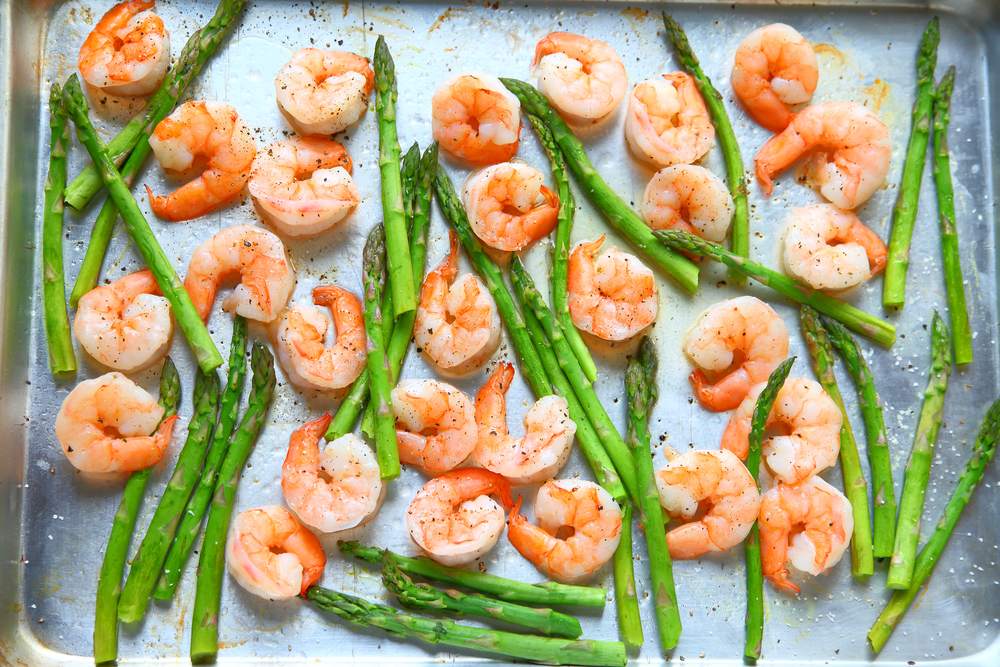 5. Stir Frys
Some of the greatest recipes come from just using what you have and whipping something together. Pick any protein and veggies you have handy, throw them in a pan together and cook or heat up with your seasonings/flavors of choice. Plate on brown rice or by itself, and you have a dinner that leaves you full and maybe even with leftovers for tomorrow's lunch! Pro tip: any local Chinese restaurant will sell steamed chicken or shrimp, steamed mixed veggies, and plain brown rice. Pick these up and add your own sauce or ask for sauce on the side for a healthy meal with significantly less sodium and added oil.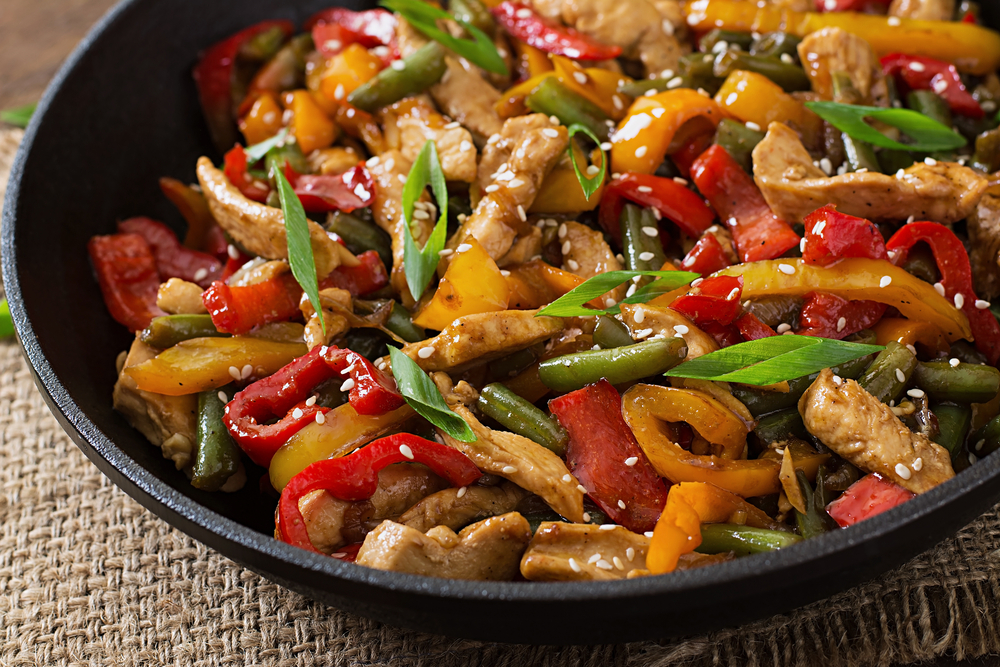 6. Yogurt Parfait
Cup of greek yogurt + berries + sliced or chopped nuts. Takes 2 minutes to throw together. You got your protein, micronutrients, and healthy fats. AND it doubles as a sweet treat!
7. Eggs & Avocado or Hummus toast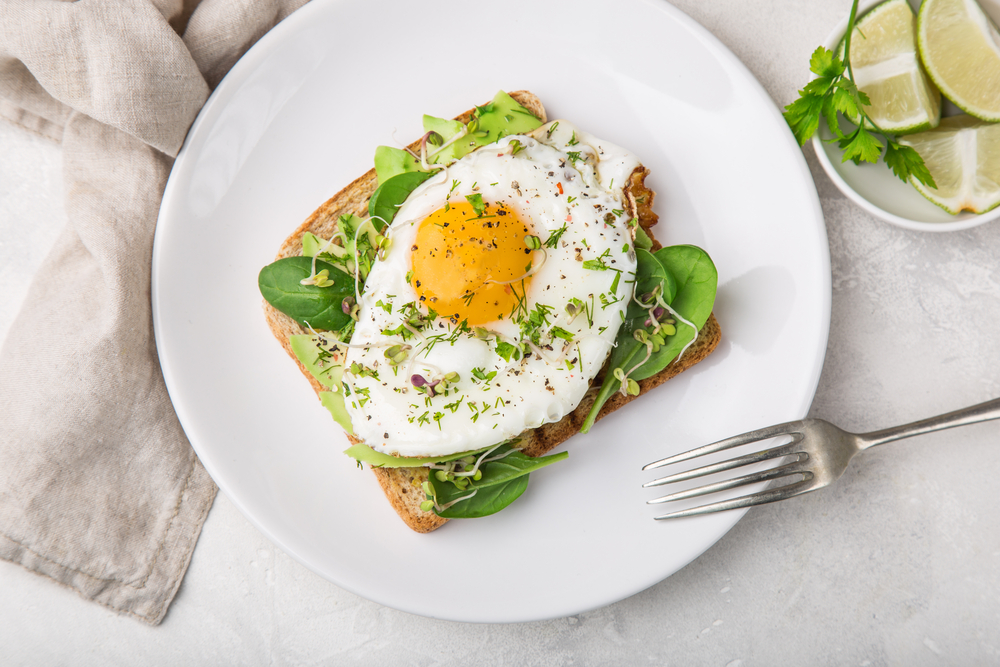 As far as actual cooking goes, eggs are just about as fast as you can get. It only takes a few minutes to cook eggs any style and you can throw lots of veggies you have on hand into the mix. Serve on its own or with some avocado or hummus toast and you're good to go.
8. Grab & Go: Banana with PB / almond butter
Who said snack food can't make a meal? If you're already on the road and forgot to bring something, you can get this stellar combo anywhere - grocery store, 7-11, Starbucks.
9. Chickpea "Pasta" salad
Start with a can of chickpeas and add in chopped veggies of choice (carrots, celery, tomatoes, peppers, etc) with a drizzle of your favorite salad dressing. Protein, fiber, check! You can whip this together in less than five minutes at home or at work!
10. Stuffed Avocado Boats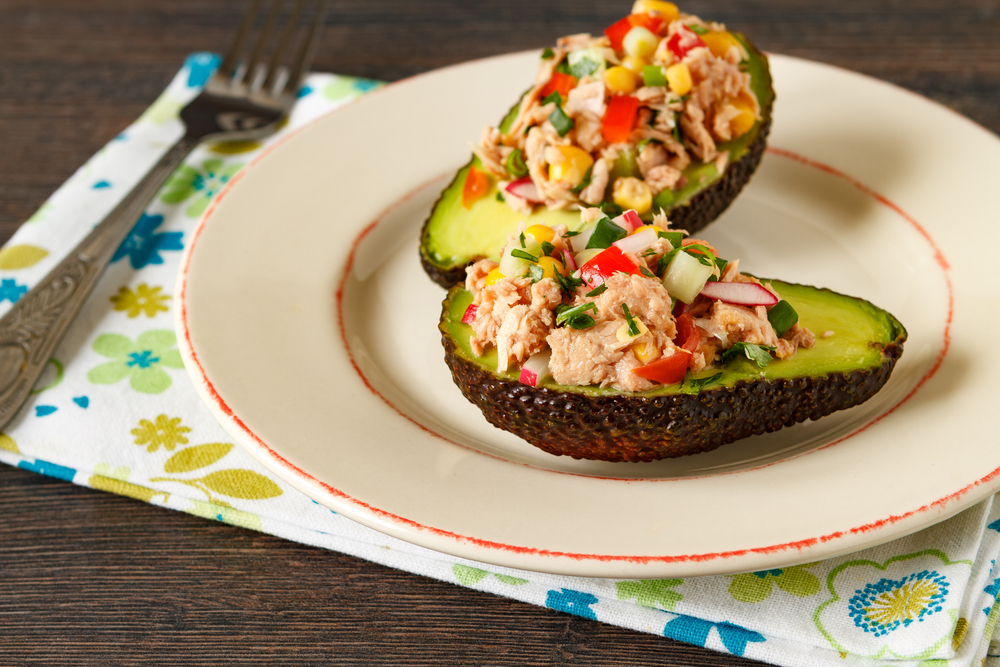 If you have an avocado lying around, that's the definition of healthy "fast food"! Slice it in half, scoop out half, mash and mix with diced chicken and sauce and/or veggies of choice (hot sauce works great), stuff back into the avocado half which is now a "bowl". Tah- dah!