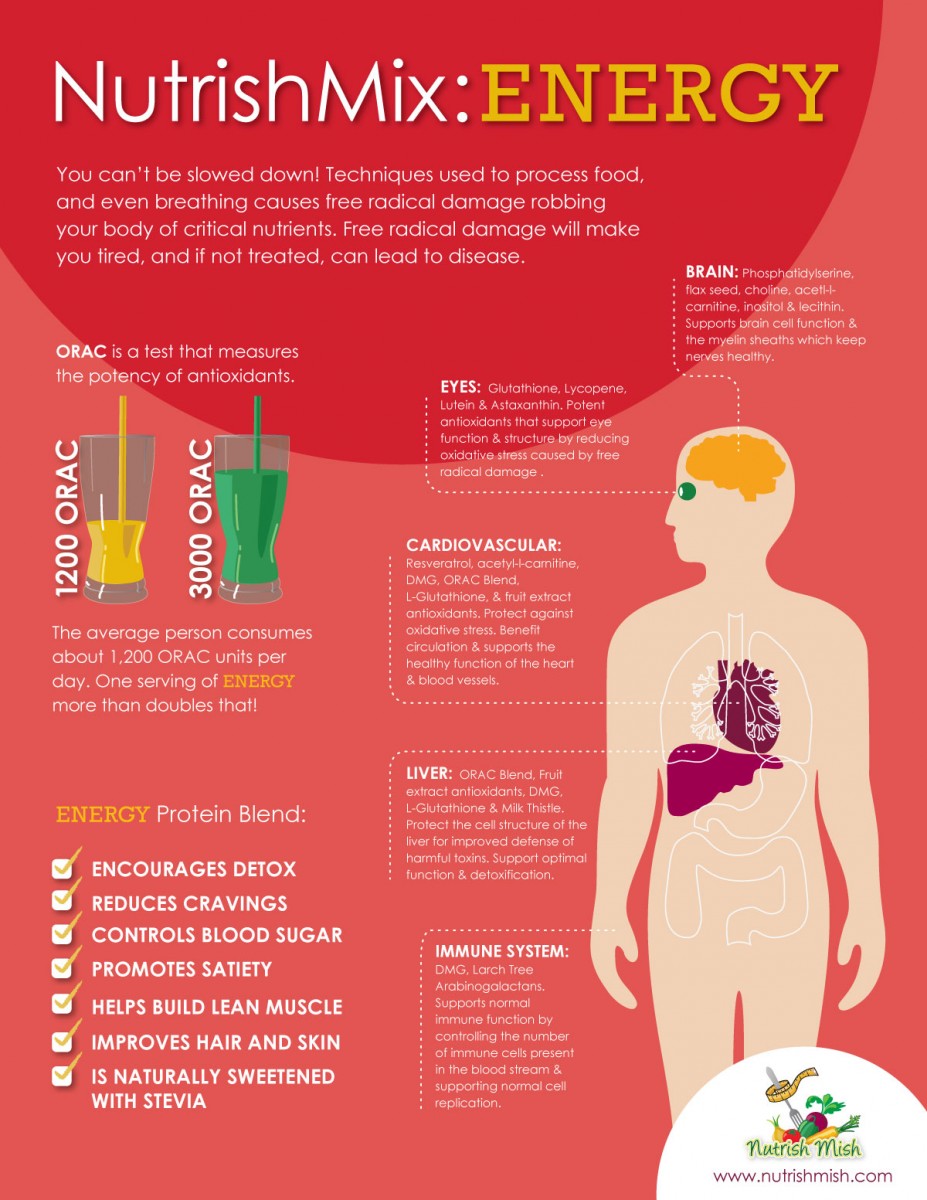 You can't be slowed down! Techniques used to process food, and even breathing causes free radical damage robbing your body of critical nutrients. Free radical damage will make you tired, and if not treated, can lead to disease.
Use with your NutrishMish Protein Powder to create a meal replacement designed for exactly what you need today!
Supplement Facts
Servings: 30
Calories: 40
Sugar: 3g
Fiber: 2g
Protein: 1g
Carrot Powder, Flax Seed, Strawberries, Cherries, Red Raspberries, Acerola, Pomegranates, Cranberries, Blackberries, Blueberries, Papya, Plums, Apple Pectin, Peaches, Pears, Mangos, Watermelon, Red Currants, Nectarine, Blood Oranges, Fiber, Green Tea Extract, Grape Seed Extract, Apple, Blueberry, broccoli, Kale, Prune, Spinach, Arabinogalactan Larch Tree, Soy Lectin, Inositol, Chlorine, Phosphatidylserine, N, N-Dimethylglycine, L-Glutathione, Acetyl L-Carnitine, Stevia Leaf, Polygonum Cuspidatum Root Extract, Bilberry Extract, Grape Seed Extract, Milk Thistle, Lycopene, Lutein, Astaxanthin.