Pumpkin Spice season is here! I hope you are ready to take your PSL game to the next level this season! These recipes are far from "basic" and use the fall staple in ways we never even thought possible. We hope the basic b*tch in you enjoys these instagrammable recipes!
Try one? Take a screen shot and tag @nutrishmish on instagram! We will share our favs!
#1. Crock pot Pumpkin Spice Chicken Tacos 
Okay, I know what you're thinking.. pumpkin spice? Chicken? Tacos? The flavors just go together, trust us.
Ingredients:
 2 lbs boneless, skinless chicken breast
1/2 cup broth
1 15oz can pumpkin puree
 1 tsp garlic powder
 1/4 tsp cayenne pepper
1 tsp cumin
 1/2 tsp salt
1 1/2 tsp pumpkin pie spice
optional: 1 15oz can pinto beans
Add all the ingredients into a slow cooker. Set to low for 4-5 hours until the chicken shreds easily with a fork.
Remove the chicken breasts from the slow cooker and place in a large bowl. Shred with two forks and set aside.
Add chicken back into the crockpot to coat with the sauce and prepare your taco shells
Use a slotted spoon to spoon chicken into your taco shell. Finish with a dollop of sour cream and any other taco fixings.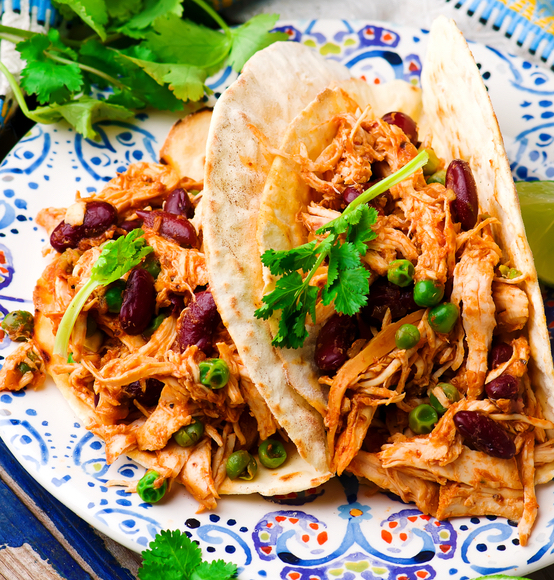 #2. Pumpkin spice Cinnabon Cauliflower Gnocchi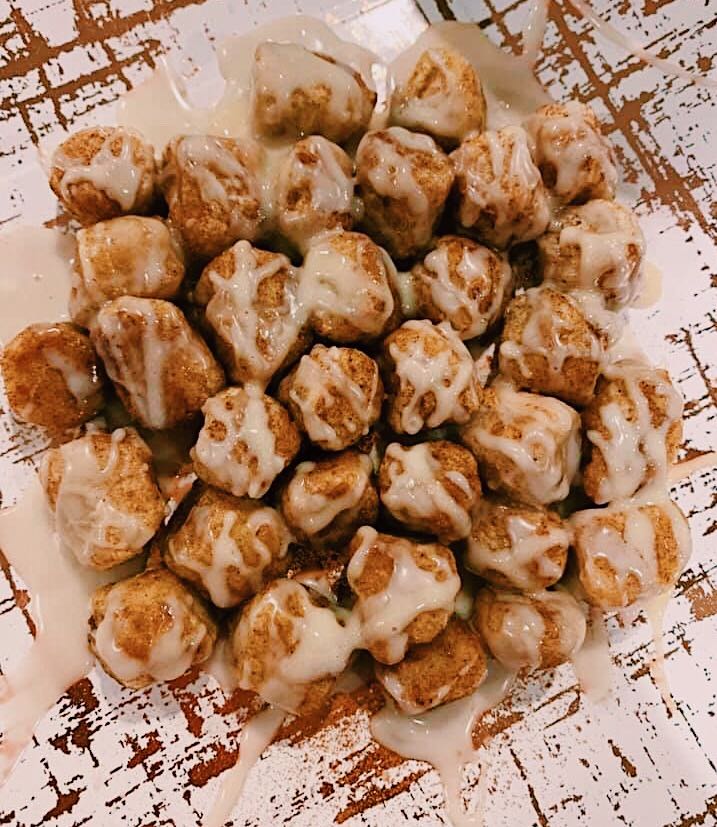 Is your mind blown yet? Sorry not sorry, cauliflower is clearly becoming the dominant species. It has made it to the dessert table.
Ingredients:
1 Bag Trader Joe's cauliflower gnocchi
2-3 tsp cinnamon
1 tsp stevia + 1 tsp brown sugar
1 tsp pumpkin pie spice (leave this out if you just want it "cinnabon" flavor)
protein "glaze": 1/2 scoop 

NM Vanilla

 + water to make a glaze to drizzle over.
Prepare cauliflower gnocchi either in air fryer (place in air fryer and cook for 15ish minutes at 375) or in oven for about 6 minutes
Toss gnocchi with cinnamon, stevia, and brown sugar put back in the air fryer for about 10 minutes until crispy.
Plate gnocchi and drizzle with glaze. Enjoy!
 Now you can eat chocolate and vegetables at the same time, woah! Keep these in the freezer to make them last longer..
Ingredients:
7 oz Lily's milk or dark chocolate chips
1 tbsp coconut oil
1/3 cup all-natural peanut butter, smooth
1/3 cup pumpkin puree
1/2 tsp pumpkin pie spice
2 tsp maple syrup or honey
sea salt, to taste
Place chocolate and coconut oil in a microwave safe bowl. Microwave for one minute and stir. Microwave for 10-20 seconds and stir again. Repeat until all chocolate is melted.
In a medium-sized bowl, melt peanut butter (microwave for 25 seconds), then mix in the pumpkin puree and maple syrup. Set aside.
Line a mini cupcake tin with cupcake liners and scoop in 1 teaspoon of melted chocolate into the bottom of the liners. Place in freezer for about 5 minutes until the chocolate hardens.
Next, spoon 1 tablespoon of the peanut butter/pumpkin filling into the muffin tin on top of chocolate, then fill with 1/2 tablespoon more of melted chocolate. Sprinkle sea salt (optional)
Place in freezer for about 30 minutes to set.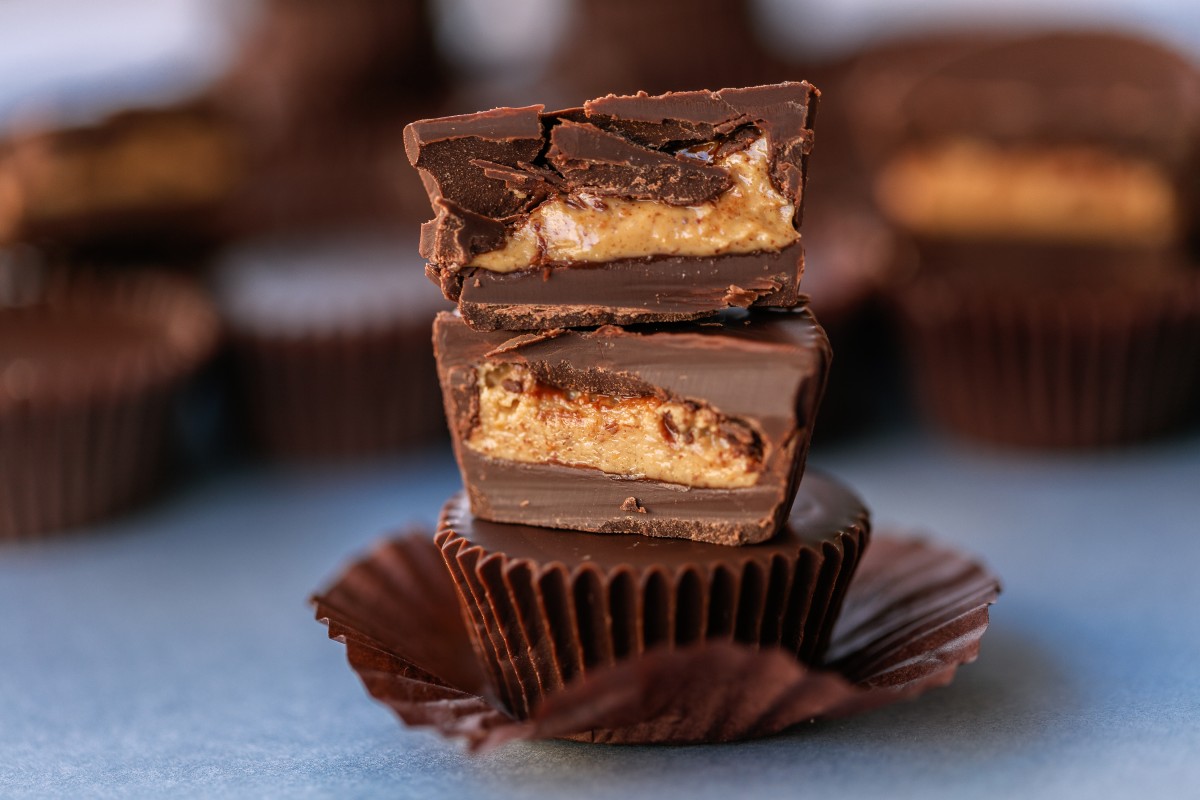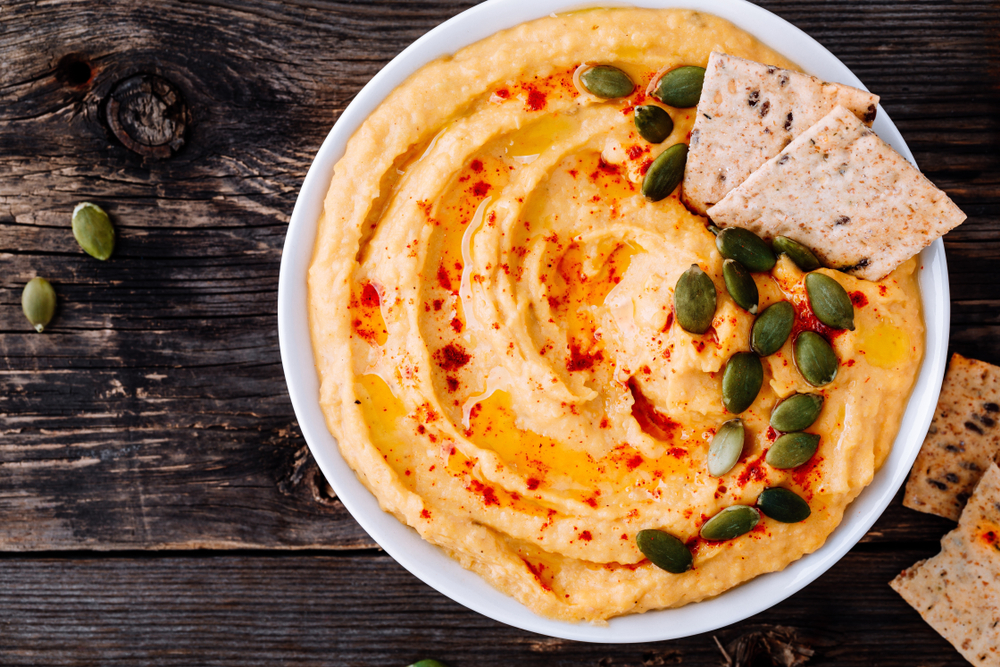 Homemade hummus is SUPER easy to make. All you need is a food processor and simple ingredients. Add in pumpkin puree and some warming spices and you've got a pumpkin spice dip for your veggies or pita.
Ingredients:
15 ounces chickpeas (garbanzo beans) drained and rinsed (1 can)
3/4 cup pumpkin puree
2 tbsp avocado oil or extra virgin olive oil
2 tbsp tahini
1 tbsp coconut sugar or stevia
1 1/2 teaspoons cinnamon
1/4 teaspoon nutmeg
pumpkin seeds for garnish
Add all of the ingredients for the hummus (chickpeas to nutmeg) to the bowl of a food processor. Pulse until smooth, scraping down the sides of the bowl as needed.
Transfer the hummus to a bowl for serving. Drizzle extra maple syrup on top and sprinkle with cinnamon spice pepitas, as desired. Serve immediately or store in an airtight container in the refrigerator for up to one week.
 Get your PSL fix in a creamy, protein and coffee packed shake with the benefits of real pumpkin!
Ingredients:
1/2 cup brewed coffee or 2 shots espresso
1 scoop NM Vanilla Protein
2 heaping tbsp pumpkin puree
1 tsp pumpkin pie spice
1/2 cup milk of choice
Blend & enjoy!