Winter time / colder months means comfort food! "Comfort food" has such a bad reputation, as if being comforted by food is a shameful affair...  your food definitely shouldn't make you UNcomfortable, that sounds more problematic. 
There's NOTHING wrong with eating the classic comfort foods as they are. But we've taken some of our favorites and put creative twists on them that keep all the delicious & comforting elements that we love, but loaded up with some extra nutrients and healthy ingredients! Try them out if they sound good to you and you might find a new meal that you love
#1. Avocado Grilled Cheese
Grilled cheese is the ultimate nostalgic comfort food, and there are so many ways to switch it up. Of course nothing compares to the simple bread + cheese combo, but if you're looking for a "grown up grilled cheese" that's just as satisfying with a little extra nutrition, try adding some thinly sliced or mashed avocado to your grilled cheese sandwich. Pairs well with really any cheese: white cheddar,  gruyere, pepperjack. Possibilities endless. We also add spinach for some extra green, but that's optional!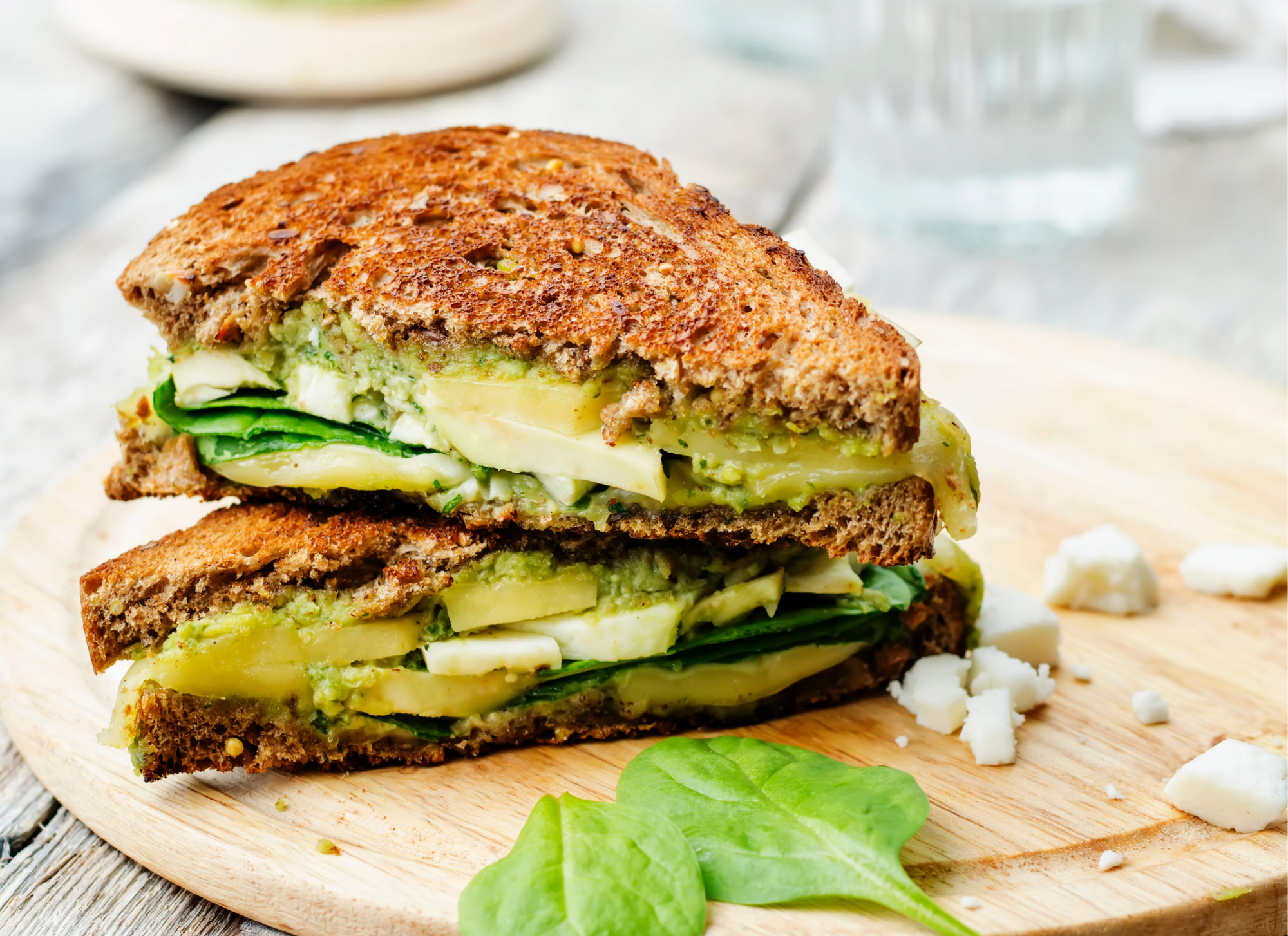 #2. Mashed PURPLE Sweet Potatoes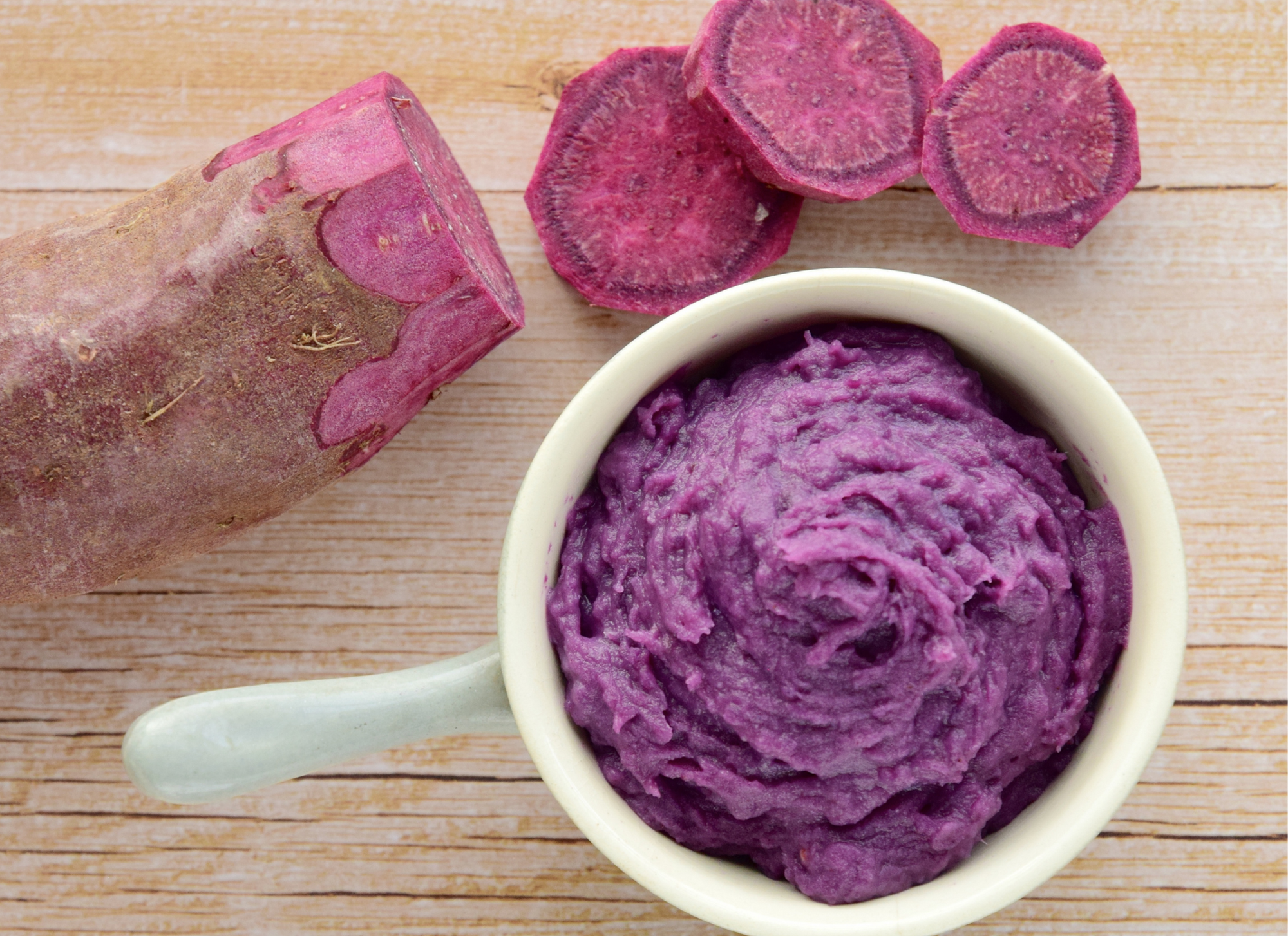 Yes. PURPLE. Sweet potatoes.
Regular mashed potatoes / mashed sweet potatoes are awesome, but if your food can be purple that's cool enough on its own. Purple sweet potatoes are a good source of beta-carotene  just like regular sweet potatoes are, but are an even richer source of anthocyanin pigments, which not only give them a purple hue but also act as antioxidants that can help reduce inflammation and boost your immune system. 
How to: poke holes with a fork and bake whole purple sweet potatoes at 375 degrees until a fork can pierce through very easily (super soft!), then remove the skin, and mash the flesh with a potao masher and add in ~1tbsp of coconut oil, butter, or ghee, and a few tbsp of milk of choice to desired consistency. Absolutely delicious and super nutritious!
Mac and cheese is comfort over anything, but can easily be a super balanced protein packed meal with simple subs. Try using Chickpea pasta for a higher protein and fiber base. The exttra protein + fiber from the pasta will help balance out the carbohydrates in the dish so that you are fuller longer and feel energized more than sluggish. If you want to lighten up the cheese sauce you can use less better (but enough to still taste it).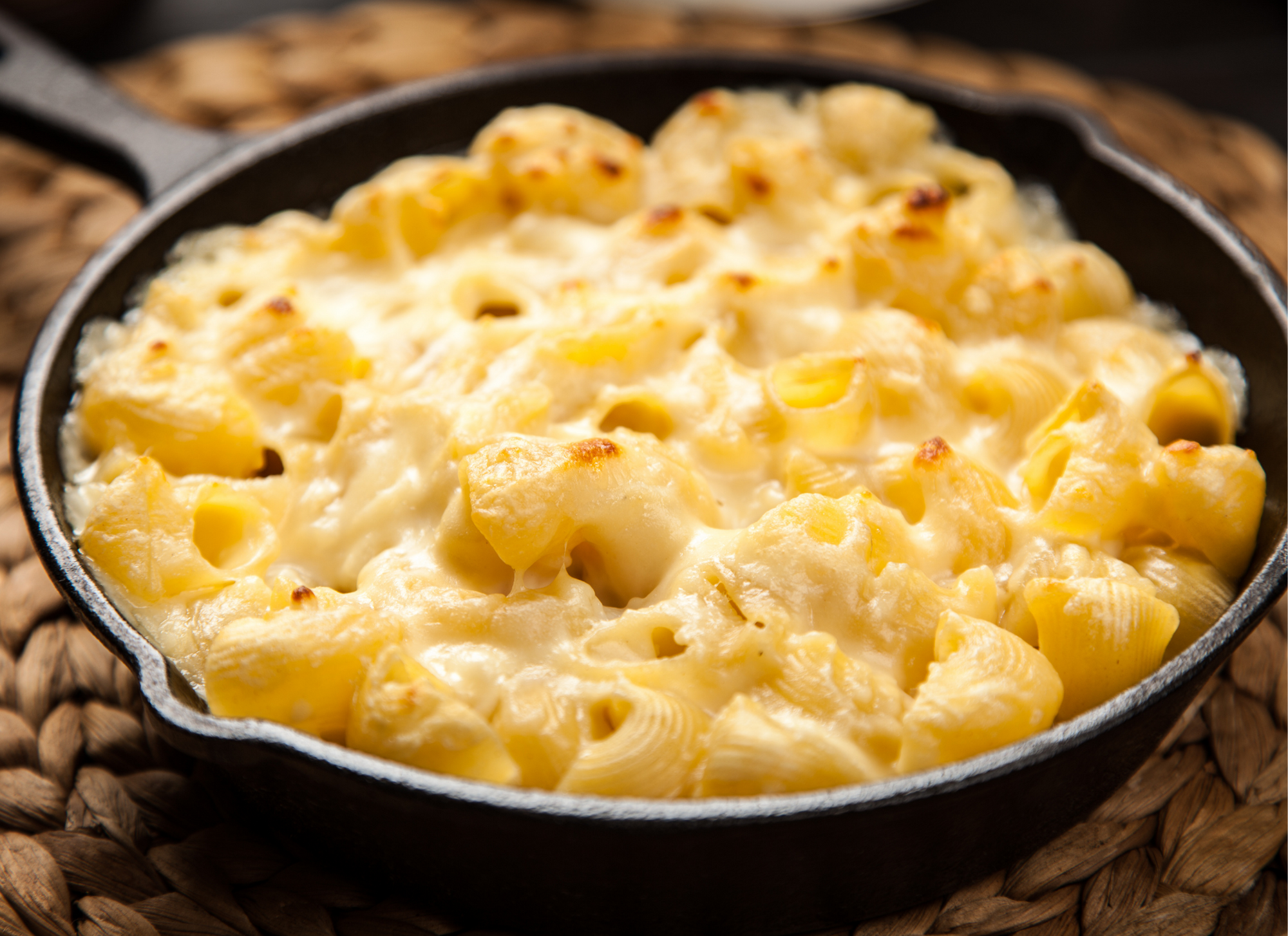 #4. Avocado Chocolate Pudding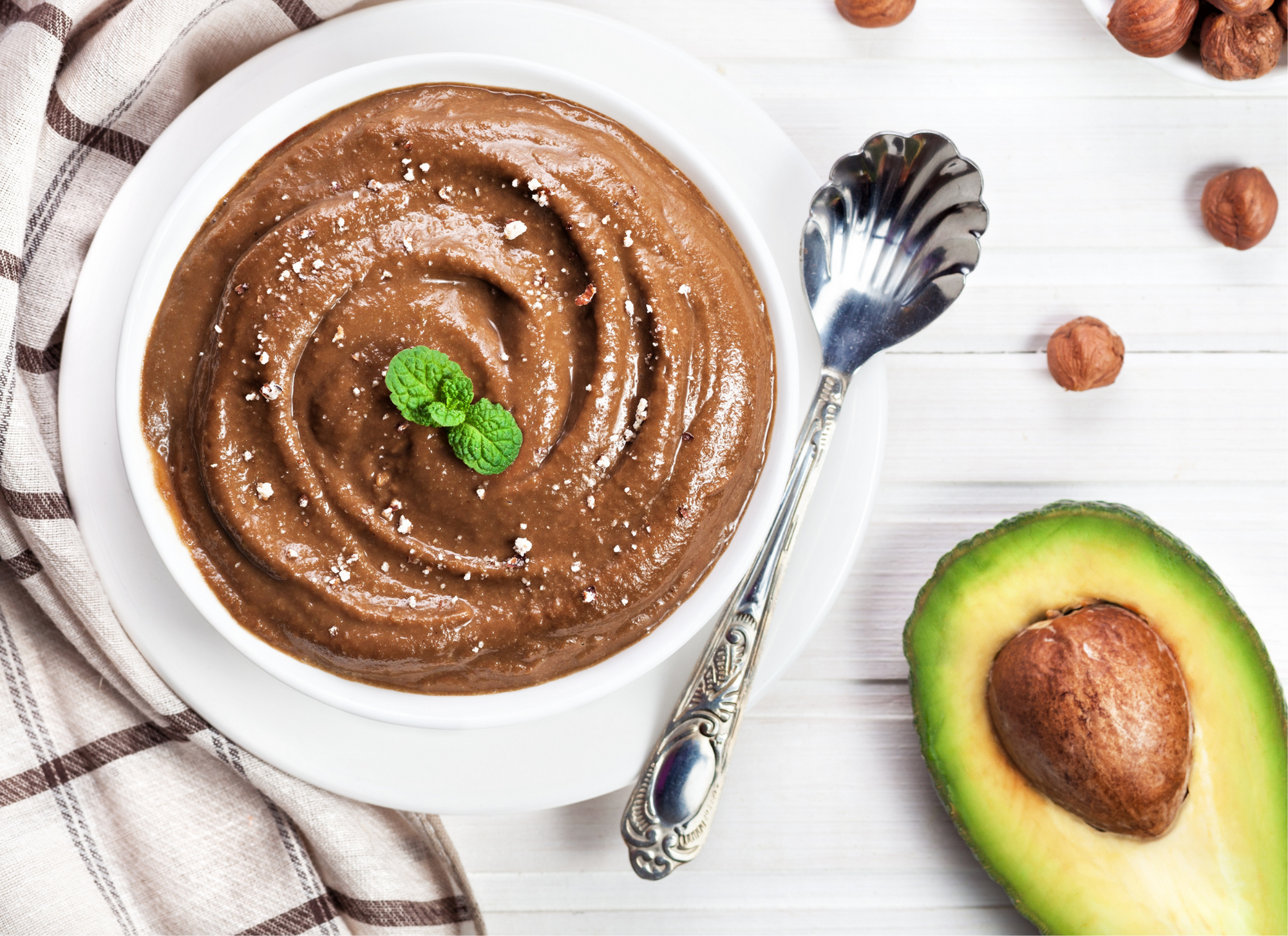 NO HATE on regular chocolate pudding, we know this one is a little "out there" but it's a fun way you can use up slightly over-ripe avocados and it's actually delicious! Avocado is a fat, so it actually makes a really great creamy base for pudding. Healthy fats from avocado plus antioxidants from chocolate make this pudding super satisfying and healthy for your skin! 
Ingredients:
1 ripe avocado
2-3 tbsp unsweetened cocoa/cacao powder
2 tbsp maple syrup or honey
1/2 tsp vanilla extract
1/4 cup milk of choice
1. Combine all ingredients in a blender or a food processor and blend until smooth, scraping down the sides in between. Add more milk if needed to help blend.
2. Taste test it to see if you prefer more chocolate flavor (add a dash more cocoa), more sweetness (add a splash of maple syrup) or more vanilla. Blend until smooth.
Extremely satisfying, packed with a variety of flavors and textures just like classic nachos, and nutritious!
Preheat your oven to 400˚F. Thinly and evenly slice sweet potatoes into rounds. In a medium-sized bowl, toss rounds with 1 tablespoon of avocado oil or olive oil, ~tsp each of salt, pepper, garlic powder and paprika (optional) and toss until evenly coated. Lay rounds flat on a parchment-lined baking sheet and bake in the oven for 15-20 min or until brown and crispy / desired "chip" form. Top with cheese and your usual nacho toppings and place back in the oven until cheese is melted!
Serve with guac/sour cream or plain greek yogurt and enjoy!
*The trick to getting the "chips" crispy is to slice them thin enough and make sure when you bake them that they are in a single layer not overlapping.