Healthyish podcast with Nutrish Mish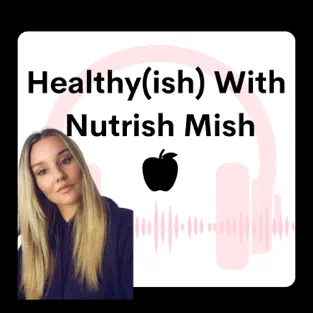 We spend 6 billion dollars a year on weight loss and diet programs, yet the struggle is still very real! If you have ever vowed to "Start again on Monday", this is the podcast for you!With a sense of humor, we will explore the world of nutrition and dieting so you can live your healthiest life. Nutrish Mish (Michelle Blum) has helped thousands of people lose (and keep off) thousands of pounds, now she is bringing her expertise, and the expertise of her team right to you.
Listen to win a free session!
Listen to the podcast and fill out the form below to enter to win a free virtual session!

What people are saying...
"With so much information out there regarding health and weight loss, it's easy to think you've heard it all. Mish's expertise and real life examples provide creative and easy to follow strategies to shift your mindset so you can achieve your health goals and still enjoy life to the fullest. Listening to this podcast has been my motivator to get up early and workout!"
"These podcast episodes really make a ton of sense to me. The host speaks like she's in the room with you. My health is very important to me and it's great to have this podcast to learn from in a way that motivates me."
"I just listened to the first episode and I can't wait for more! Michelle is honest, informative and insightful. She offers terrific advice on nutrition. I recommend this podcast and checking out Nutrish Mish on Social Media!"
"I've been heeding the advice of Nutrish Mish for the past year! 48lbs down and never looking back!"